One of the most asked questions; just how much does a trip to Japan cost?
If you are going with friends, family or travelling to Japan alone we hope this guide will help you get a better understanding of the costs involved.
The cost of a trip to Japan depends entirely on how long you plan on staying of course and what you would like to do. Many people wrongly believe that japan is expensive and state that as their main reason for not taking a trip.
How Much Cash Should I Bring To Japan?
The truth is Japan can be as expensive or as cheap as you make it!
If you are staying in 5 star hotels and dining out every night then you can expect to spend hundreds of dollars per day, on the other hand those who prefer a more DIY style vacation can significantly reduce this cost by staying in an AirBnB and cooking Japanese food at home.
How Much Does It Cost To Fly To Japan?
It depends entirely on where you are coming from and what time of the year you are flying. Flying economy from America will cost between $500 / $700 depending on your state and will take around 10 hours.
From Europe it's more expensive due to the distance, starting from around €700 to €1,500 depending on the time of year.
Currently flight prices to Japan are high due to Covid-19 – (JUNE 2020).
What Month Is The Cheapest To Fly To Japan?
March & November are statistically the cheapest times to fly into Japan from America. The key to getting a good deal is avoiding the three busiest Japanese holidays. The cheapest
December – January (Christmas & New Year)
Late April – Early May (Golden Week)
Mid August (Obon Holiday)
The average cost of a flight from America to japan in 2019 was $800 (source). One of our writers flew from the UK to Tokyo for £750 / $900 just last year with KLM. Their recommendation is to set up a price alert with sky scanner who will email you as soon as the price drops.
Accomodation
This is really down to how you like to travel and your budget, if It's your first time coming to japan then you may prefer the comforts of a hotel for the first few days.
Which is best for you?
Hotel Price
Hotels come at a premium price but also offer premium services. Choosing a hotel means you have access to room service, laundry services, breakfast, bath & shower and possibly a free bus straight from the airport.
Business hotels tend to be cheaper but only come with basic functions and services.
Japanese hotels tend to be the most expensive option when staying but their hospitality is second to none.
A lot of hotels also offer free luggage transportation if you are traveling for example from Tokyo to Osaka meaning you don't need to worry about carrying heavy luggage on the bullet train.
Airbnb Price
Japan has a wide range of options when it comes to Airbnbs, you can rent a cozy single bedroom in a Tokyo skyscraper or an entire apartment in Kyoto.
Airbnb really shook up the Japanese hotel industry and forced them to bring in legislation for stricter control on who can host guests.
We would recommend choosing an Airbnb over a regular hotel as you get to experience how real Japanese people live in a real Japanese residential street.
You can also save a lot of money by cooking your own food and doing your own laundry.
Guest House Price
A favorite among budget travelers. Guest houses let you live in a shared space with other travelers and sometimes regular Japanese people.
More suited to younger travelers, guest houses can be a great way to experience japan.
There are guest houses in every prefecture in Japan so you should not have much trouble finding one.
Capsule Hotel Price
Missed your last train? Too tired to make it back home? Then staying overnight in a capsule hotel is what you want!
These little cubicles come with TVs, surround sound and WiFi.
We recommend one night in a capsule hotel just so you can tick it off your list, they are only suited for those unlucky few who have missed their last train and just need somewhere to sleep for a few hours.
Most capsule hotels have showers, free wifi, vending machines with food and a common area to read and relax.
Traveling Inside Japan
Japan has one of the best transport networks in the world, every major city is connected via high speed rail, road & air. For visitors outside japan its highly recommended that you purchase a Japan Rail Pass. These passes allow you to jump on and off the famous bullet trains and visit lots of different prefectures during your visit.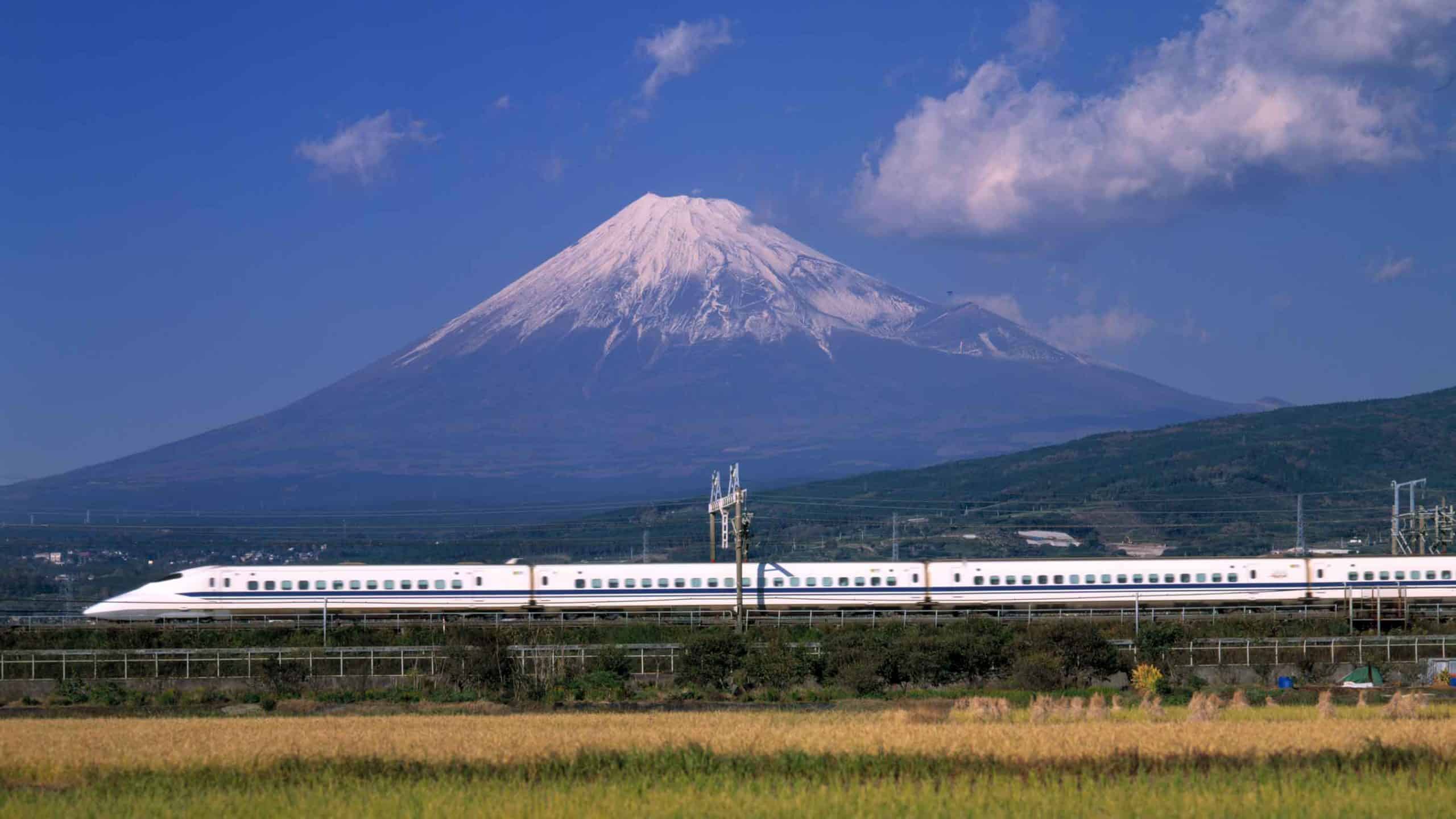 Buying A Japan Rail Pass
The Japan Rail Pass cost $368 for 7 days unlimited use in first class cabins (A regular ticket from Tokyo to Osaka costs around $278). It can only be purchased from outside japan so if you move to Japan you should pick one up before leaving.
You will receive a "JR PASS Exchange Order" which can be used at the airport and converted to a JR pass for bullet trains only. Click here to buy your Japan Rail Pass.
How Much Does It Cost To Go To Japan For A Week?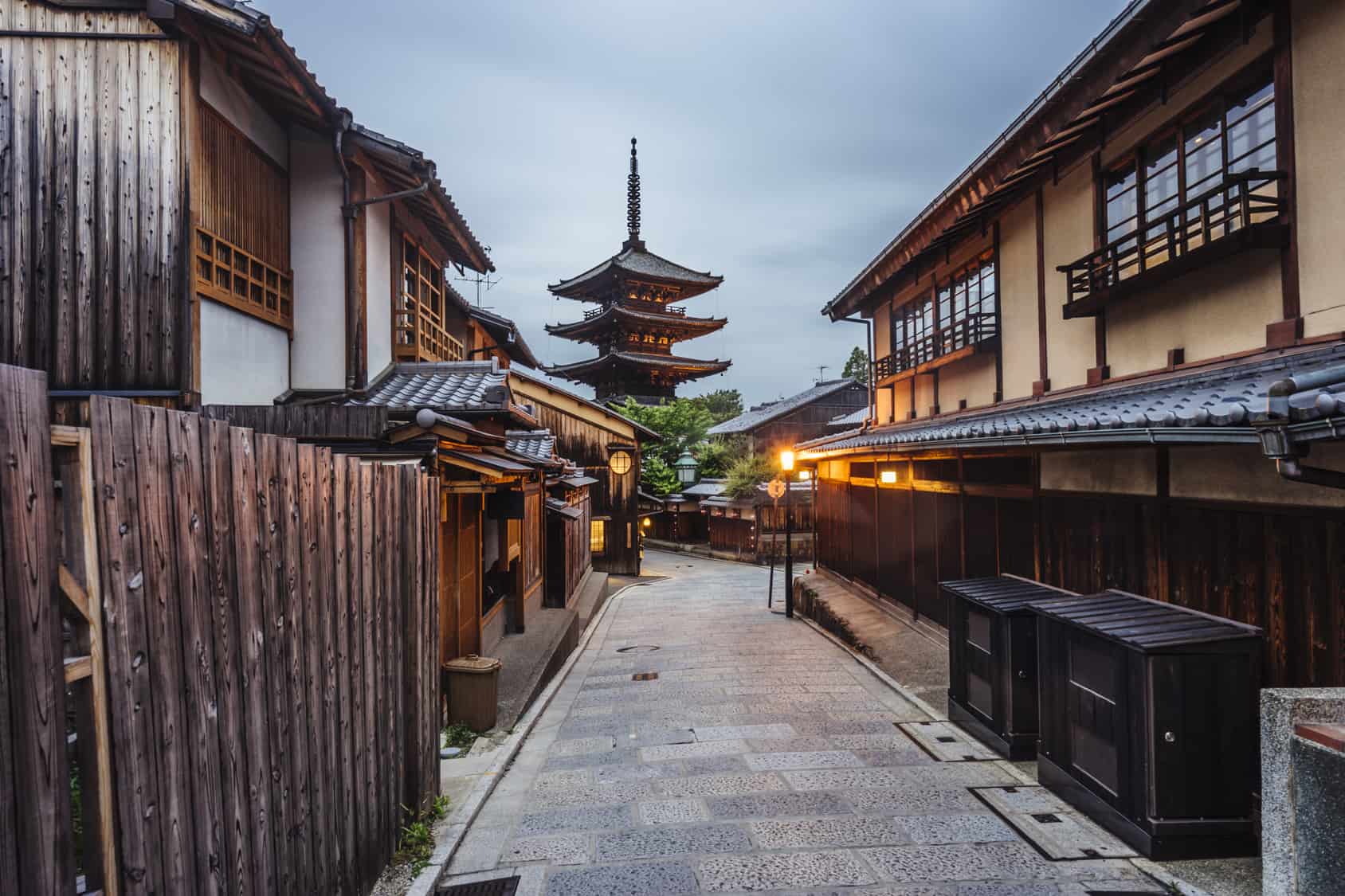 This is an extremely common question which we will try to answer.
We can break down the cost of a trip to Japan by listing the basics of each day such as food, rent and travel. The price will vary depending on what you would want to see and if you need to take a train or bus.
For our example we are going to create a budget trip flying from the USA to Japan in March and staying for 7 days in Tokyo. This is the bare minimum needed.
Flying To Japan
Type: Economy Return
From: United Kingdom, London
Price: $550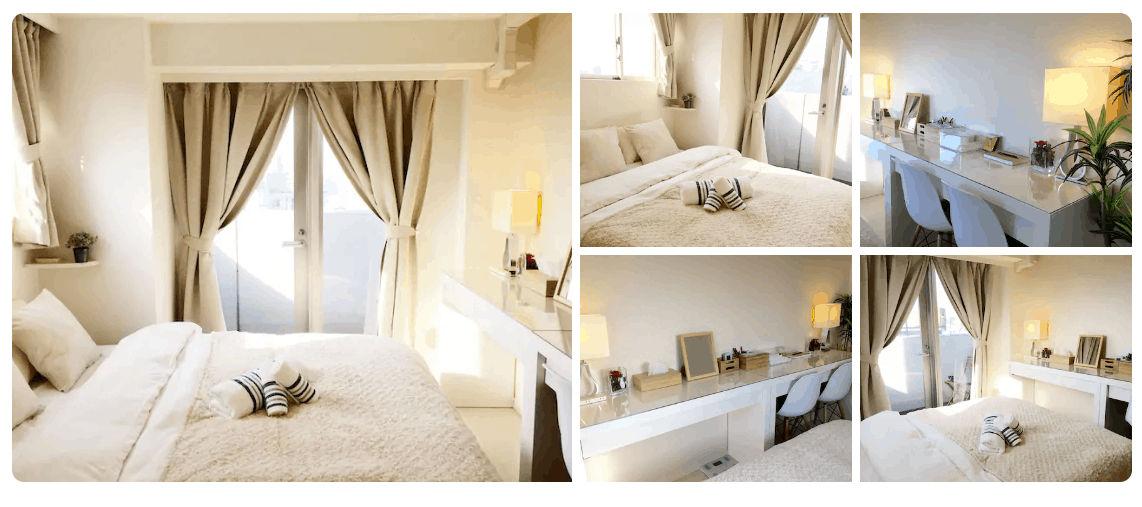 Staying In Japan
Type: Airbnb – Entire Apartment for 2 Guest
Where: Shibuya, Tokyo (6 minute walk from famous Shibuya crossing)
Features: Double Bed, WiFi, TV, Air con, Washing Machine, Kitchen, Bathroom & Balcony
Price: ¥52,000 / $488
How Munch Does Food Cost In Japan?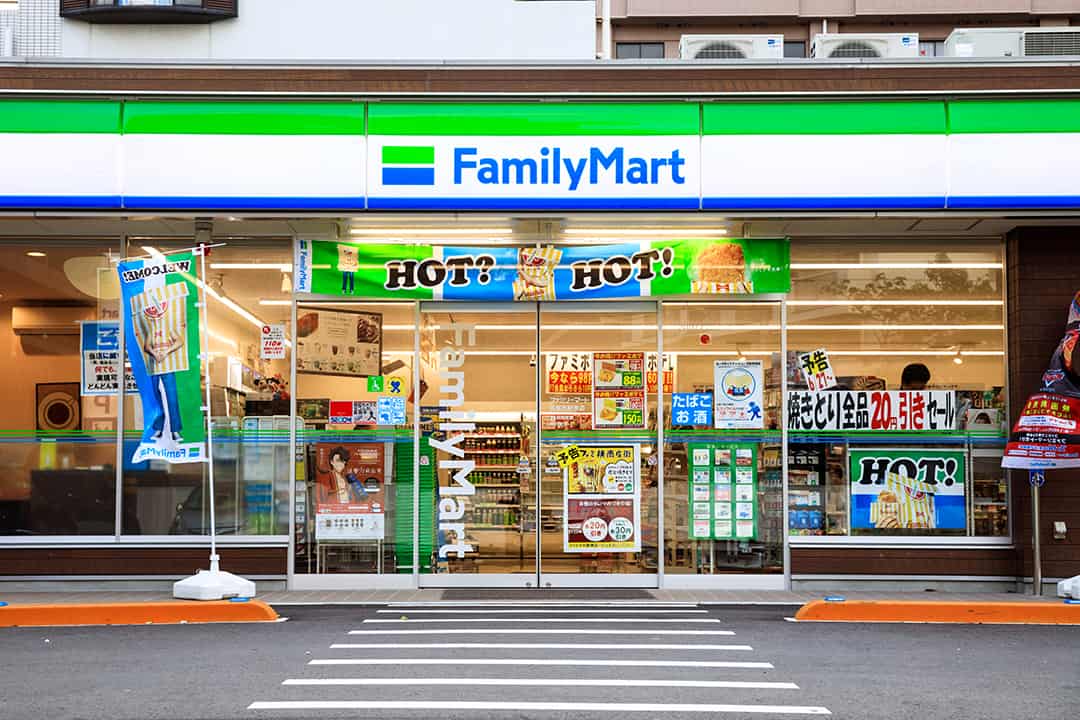 Japanese Konbini (Convenience Stores)
The majority of visitors to Japan will find themselves stopping by konbinis such as FamilyMart, Seven Eleven & Lawson. You may have heard about how great Japanese konbinis are and it's true, they are on every corner and open 24/7.
Almost all come with free WiFi and a seating area to eat what you purchase.
These stores have microwave ovens used to cook any bento (Japanese lunch / dinner box) you buy and boiling water to cook any cup ramen or yakisoba.
These are more expensive than Supermarkets but are perfect for when you are on the go sightseeing.
Below is an example of a full day out eating from konbinis only and some of the things you could buy.
Regular / Family Restaurants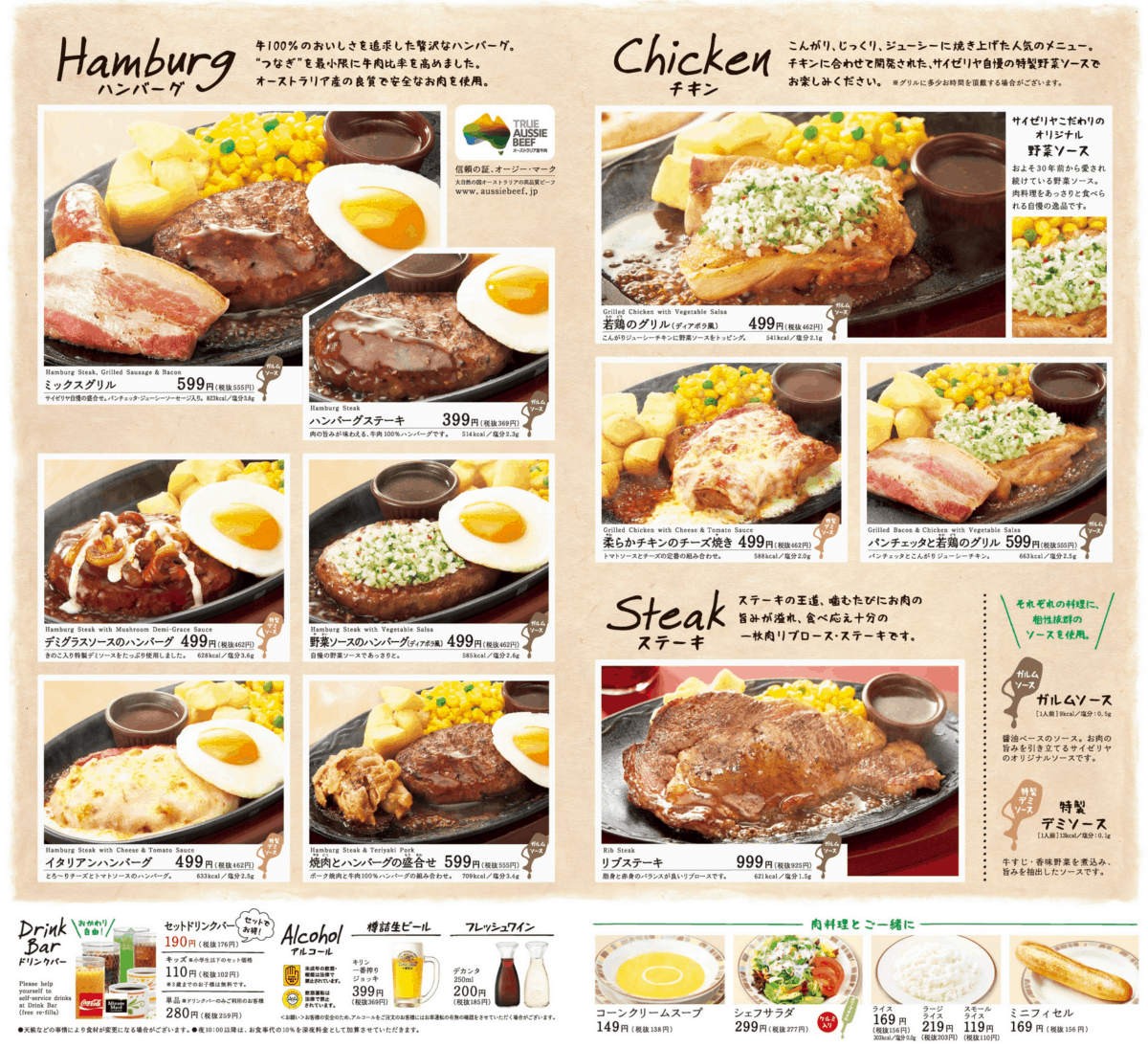 You can find lots of budget family style restaurants such as CoCo Curry, Gusto & Saizeriya, the average meal price for these types of restaurants ranges from ¥500 – ¥1000 / $4.65 – $9.31, this includes free refills for juice, coffee and tea.
Daily Food Cost
Breakfast
Hot or Cold Tea & Coffee – ¥120 / $1.11
Can of Cola –  ¥130 / $1.21
Egg & Tuna Sandwich – ¥230 / $2.13
Cheese & Ham Baguette – ¥350 / $3.25
Lunch
Salad Set – ¥300 / $2.78
Karaage (Fried Chicken) – ¥220 / $2.04
Onigiri (Rice Wrapped in Seaweed w/ Filling) – ¥110 / $1.02
Omurice Bento (omelette rice) – ¥299 / $2.77
Cup Ramen ¥120 / $1.11
Yakisoba (Fried noodles) ¥110 / $1.02
Chicken Burger ¥230 / $2.13
Dinner
Hamburg Bento ¥450 / $4.17
Chicken Katsu Bento ¥430 / $3.98
Chicken & Rice Bento ¥399 / $3.70
Snacks
Pocky ¥130 / $1.20
Energy Bar ¥140 / $1.29
Coke ¥110 / $1.02
Crisps (Chips) – ¥150 / $1.39
Green Tea – ¥100 / $0.92
Water – ¥90 / $0.83
Daily Breakdown
Breakfast – Coffee & Egg Sandwich –  ¥350 / $3.24
Lunch – Salad Set & Onigiri – ¥400 / $3.70
Snack – Pocky & Green Tea –  ¥230 / $2.13
Dinner – Can of Cola & Chicken Katsu Bento – ¥540 / $5.00
Total = ‭¥1,520‬ / $14.09
Total Cost To Go To Japan For A Week
Flights – $550 (From California)
Accommodation – $488 (Two people cost the same)
Japan Rail Pass – $368
Food – $120
Total – $1,526
This total price is of course the bare minimum, you would ideally want double this plus money *just in case* to have a comfortable trip.
We really don't recommend eating from konbini stores for every meal as you will miss out on a lot of great restaurants and street food, plus its not the healthiest choice.
The cost for 10 days, 14 days or even a month in Japan really does depends on your plans and lifestyle.
My first trip to japan was for 30 days and consisted of me jumping on & off the bullet train randomly and booking somewhere online with booking.com for the very same night.
I spent most nights in a Japanese bar and ate out often.
The total price for a month in japan came to around $3762, the bulk of this was spent on hotels and eating out.
Trip To Japan Cost Calculator