10 Things To Do In Osaka
If you are planning to visit Japan soon, one of the cities you should include in your tour is Osaka. People from all over the world come to Osaka to experience authentic Japanese culture, beautiful architecture, great tasting food, and unmatched hospitality among other attractions.
For those who don't know, Osaka is a bustling port city that has a fun nightlife sector, delicious street food, stunning architecture, and plenty of historical landmarks.
With that all in mind, it should be no surprise that Osaka is a popular tourist destination. The best way to experience it though, is through proper planning. With so much to do, many people who show up to Osaka without planning will feel overwhelmed by the options. Instead, it's a good idea to figure out a daily schedule as there are many options for what to do in Osaka.
Here are 10 Osaka Attractions Any Tourist Will Love
Visit Osaka Castle (A Must for Everyone!)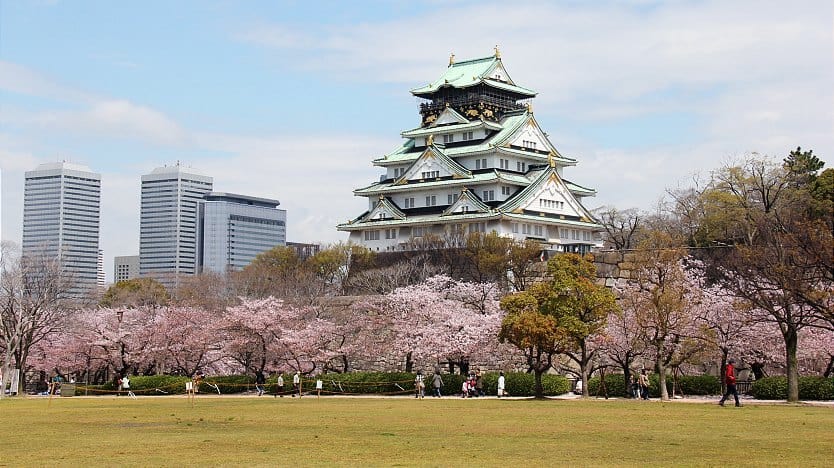 When people picture Osaka, many instantly start to fantasize about Osaka Castle. This incredible castle is one of Japan's most recognized landmarks and draws in a crowd from around the world.
It was built in 1583, and walking through the castle will give tourists a glimpse of life in the castle throughout the years. The castle has been an important part of Japanese military since it was built. While touring the castle you will see spectacular views of the city.
You can expect to spend about half a day here. It is very centrally located, so we would recommend that you add this onto another day/night activity.

Spend a Night in Dotonbori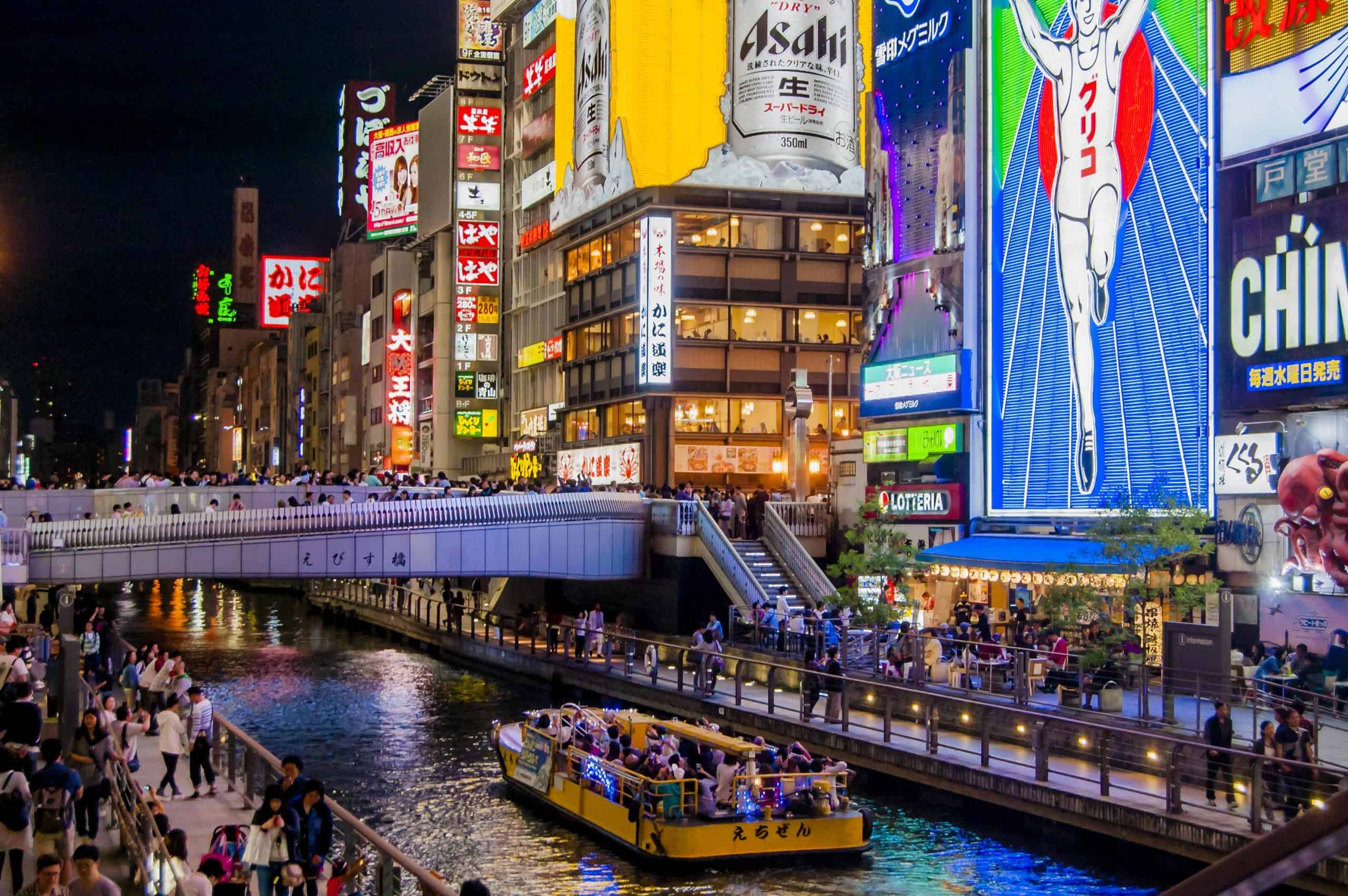 Looking for that night activity to follow it up? Dotonbori is a must for any younger traveler who is looking to mingle with other travelers. Dotonbori is home to the best bars, nightclubs and street food. Best of all, it's in a great location in the middle of the city.
Many of the restaurants here have a patio or balcony that you can sit in and take in the city. Dotonbori as a whole is known for its laid back atmosphere that makes it perfect for a night out with your friends. There are a bunch of stores selling clothes and souvenirs, so make sure to bring some money.

Have a Good Time at Legoland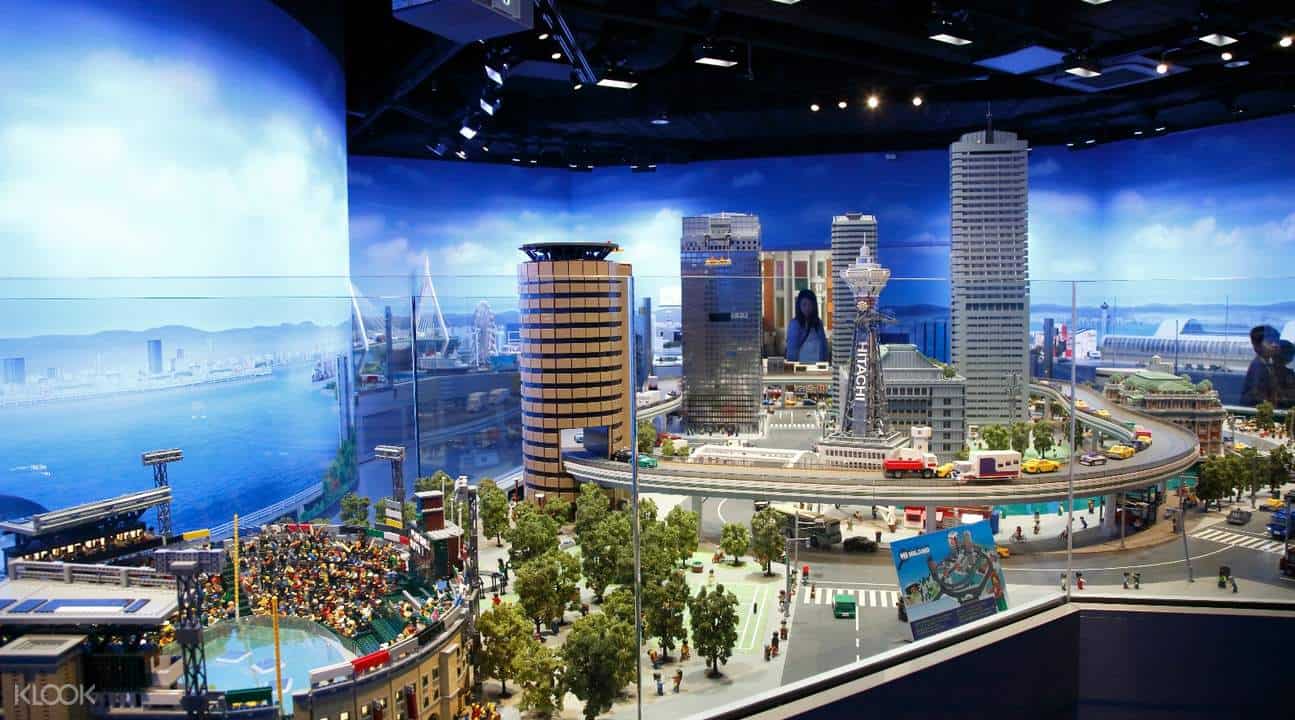 Maybe it's just cause I love lego, but who doesn't want to spend a day getting their creative juices flowing?
This Legoland park is the ideal place to take your kids for all the fun they can stomach in a day.  You can sign up for a bunch of different classes where you expand your imagination by making all kinds of different Lego creations.
Other attractions include the Lego brick factory, the kingdom quest laser ride, the Lego Dino explorer, a 4D cinema Merlin's apprentice, the gift shop, and much more.
Finally, best, or maybe weirdest of all, you can get your tummy filled by eating giant Lego-like foods.
This is an activity that is going to take most of the day. Keep in mind it is also very close to Universal Studios Japan. If you get up early, you could probably get both done in one day, depending how much you want to experience.

Marvel at the Amazing Architecture of the Gate Tower Building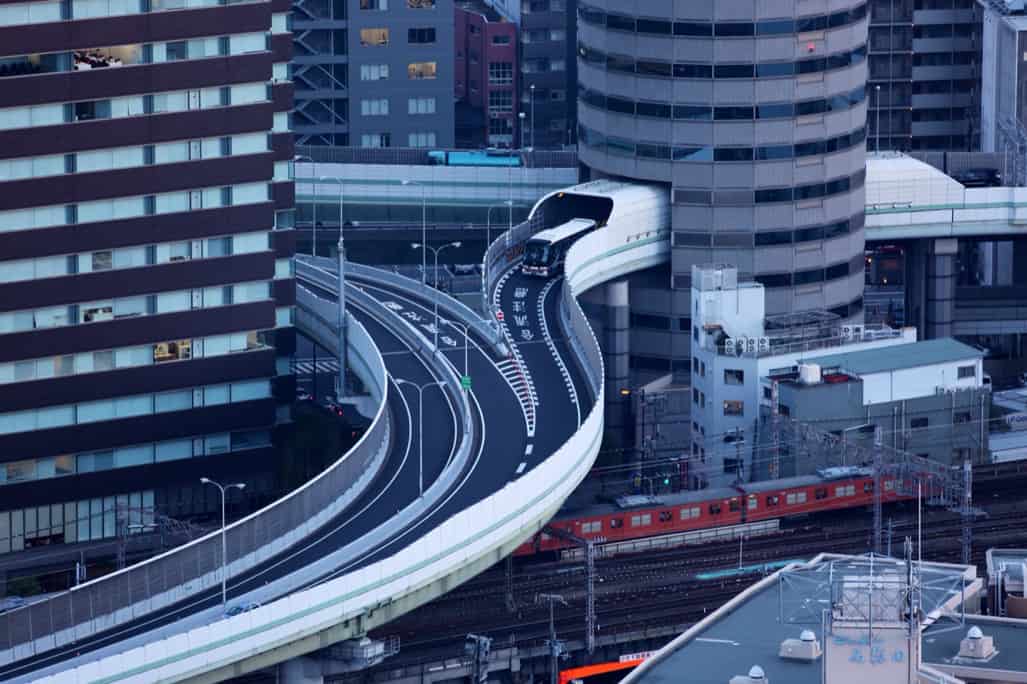 A visit to the Gate Tower building is among the most affordable things to do in Osaka. This unique building has its fifth, sixth, and seventh floors housing a portion of the Hanshin expressway. Just take a look, because you've most likely never seen anything close to it.
Surprisingly, the story behind this amazing feat of engineering stems from a compromise between the Japanese government and the landholders. The property holder didn't want to give up the place, and a highway had to go there… so history was made.
Either way, it's a pretty fascinating sight to see with your own eyes. It is located near central Osaka, so just stroll on by when you have time

Visit the Revered Koya-san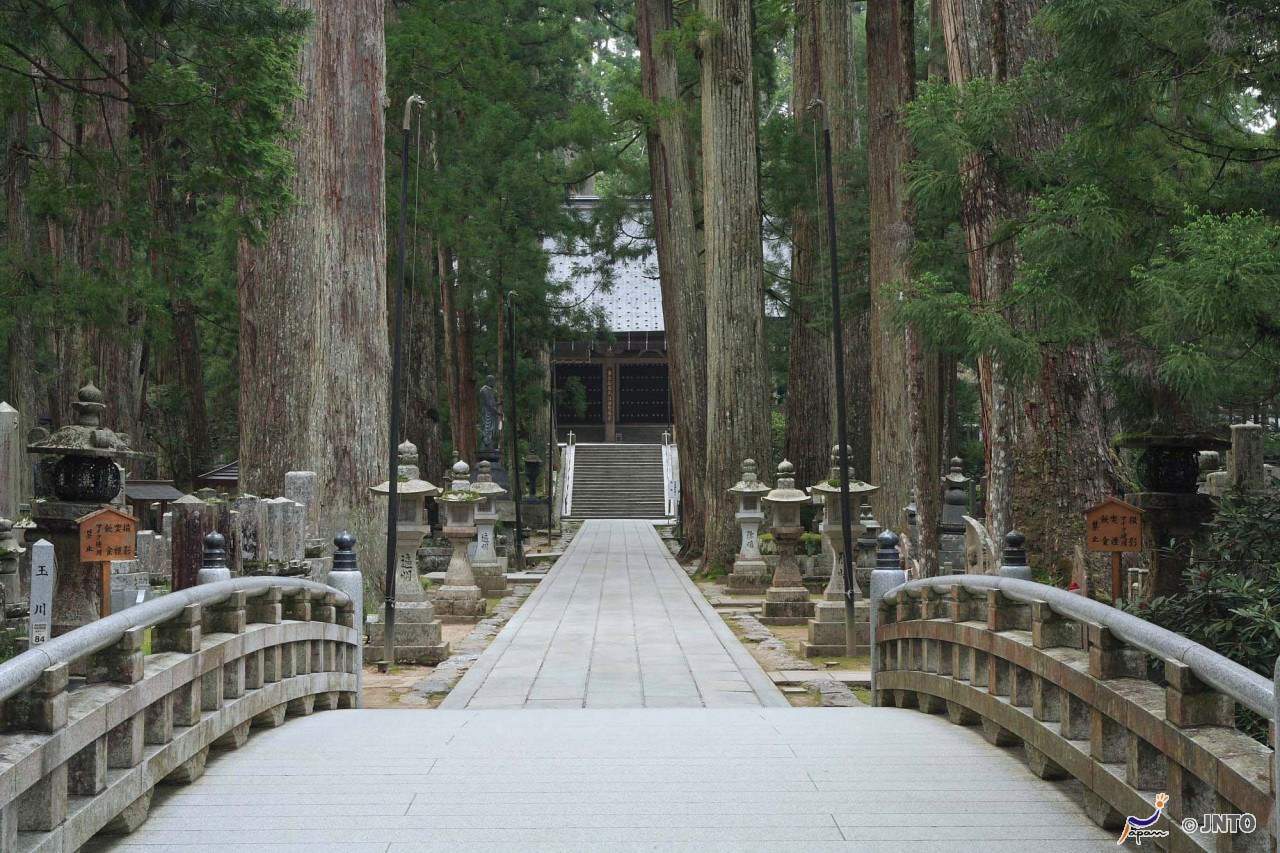 If you are trying to figure out what to do in Osaka and you love nature, visiting Mount Koya is a great idea.
Dating back to 805AD, this area consists of shrines, temples, and pagodas of the Shingon Buddhism sect. It is an interesting site for those who value the uninhibited nature and the spiritual connection that comes with visiting old temples of this world.
Many temples have come up along the boulevards of Koya-san since its construction back in 826AD by Kobo Daishi. There are many important temples in this area. Among them is the Okunoin, which is Kobo Daishi's mausoleum.
This would probably take most of the day because the mountain isn't actually located in the city.

Visit the City of Shinsekai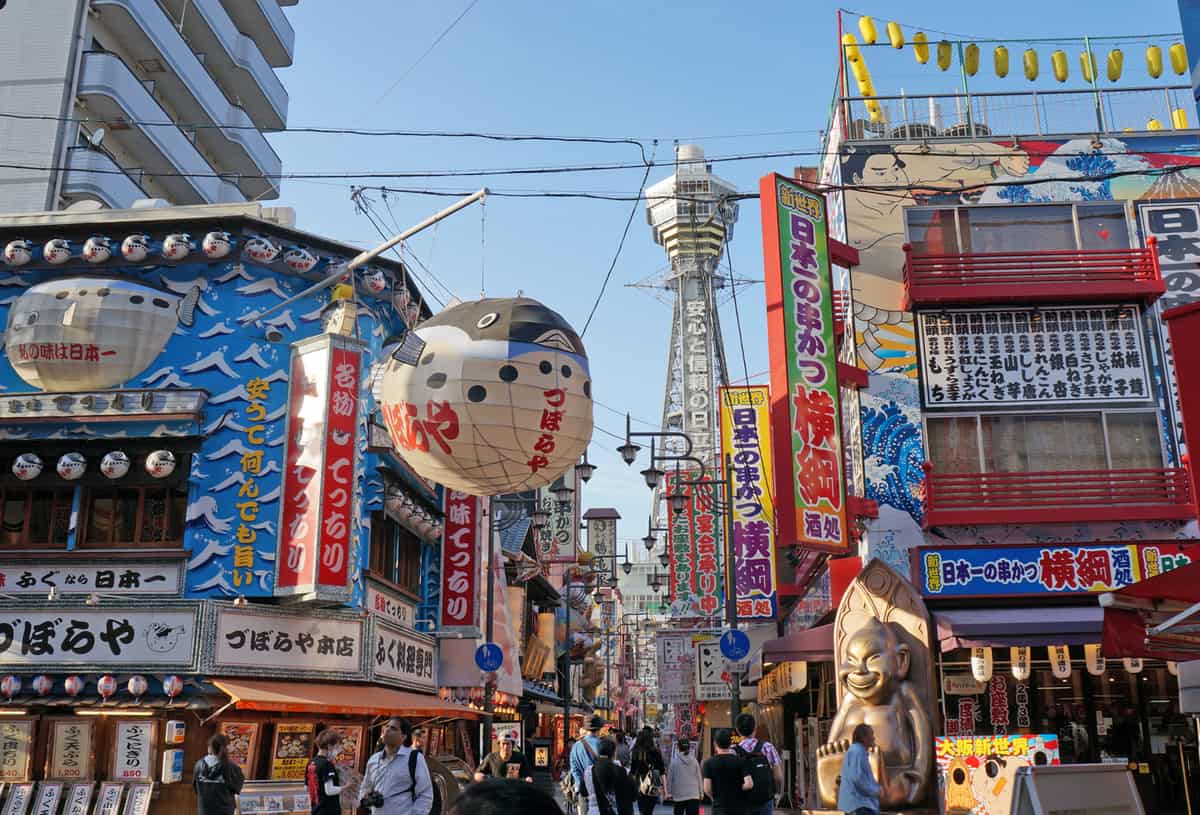 Shinsekai, which loosely translates to "new world", is a neighbourhood of Osaka that popped up in 1912. What was once the place to be, has since lost it's glimmer. The area lost its glory after the Second World War. The old run-down Luna Park gives the area a somewhat carnival atmosphere.
Only recently have they started to do some town improvements. Among the new attractions is the theme park with a spa world hot spring that lies to the south of Shinsekai. There are countless restaurants whose bright and flashy signs give the area a lively attractive look.
Shinsekai remains an interesting contrast of a seedy city that has seen little redevelopment through hard times, and a hard working town with great restaurants, entertainment, and businesses. It is easy to reach via train and should take you about half a day to get a feel for the town.

Explore the Namba Parks Urban Nature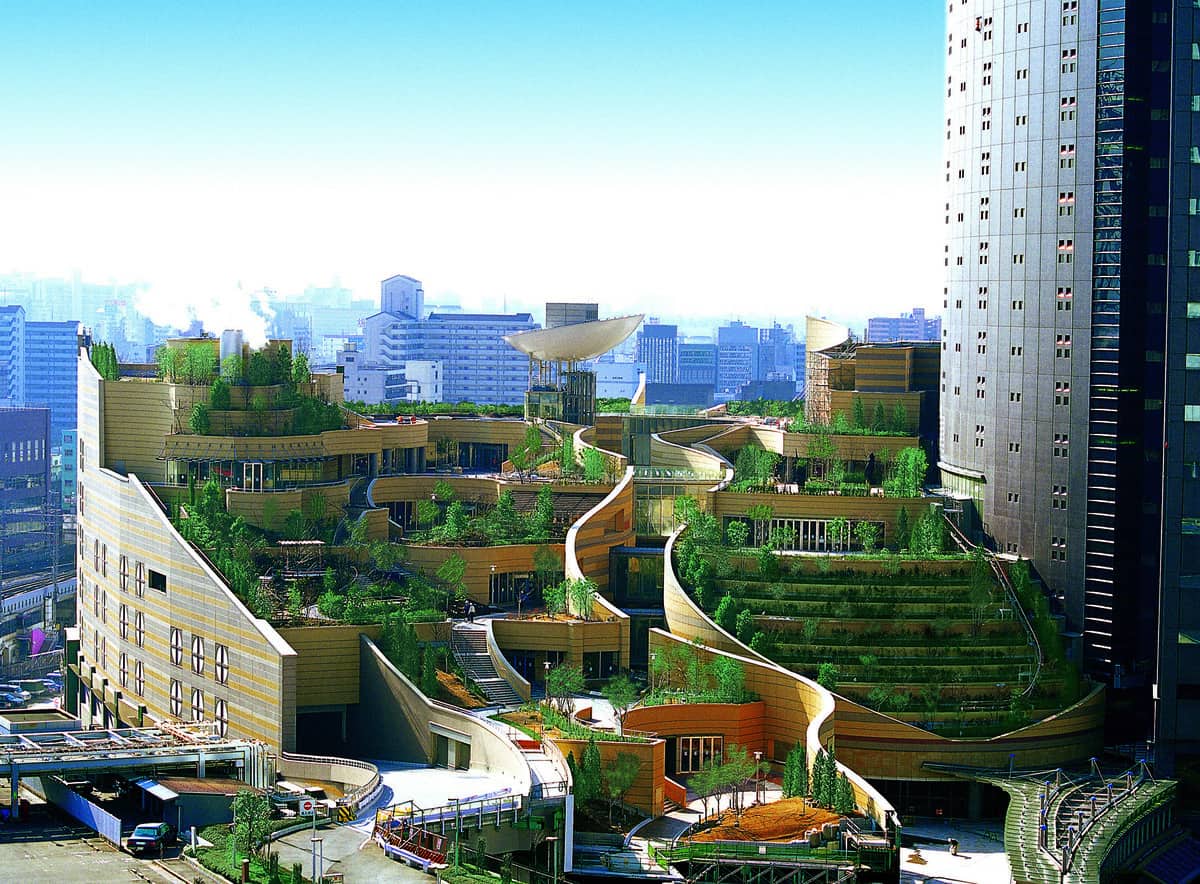 If you love to go shopping, then Namba Parks is right up your alley. This shopping multiplex in the Minami region of Osaka is the byproduct of mixing nature and urbanization. In this open concept area, visitors can enjoy the ambiance of nature as they go about their shopping.
For additional leisure and entertainment, the shopping mall has a cinema complex, outdoor event space, and a rooftop garden. Access to the park is convenient thanks to the Nankai Namba station that you can find on the second floor. It is an ideal place to relax and experience nature within the city.
Namba Parks is located very near to Shinsekai, so you could make it a whole day of shopping and eating.

Explore One of the Largest Aquariums, The Kaiyukan Aquarium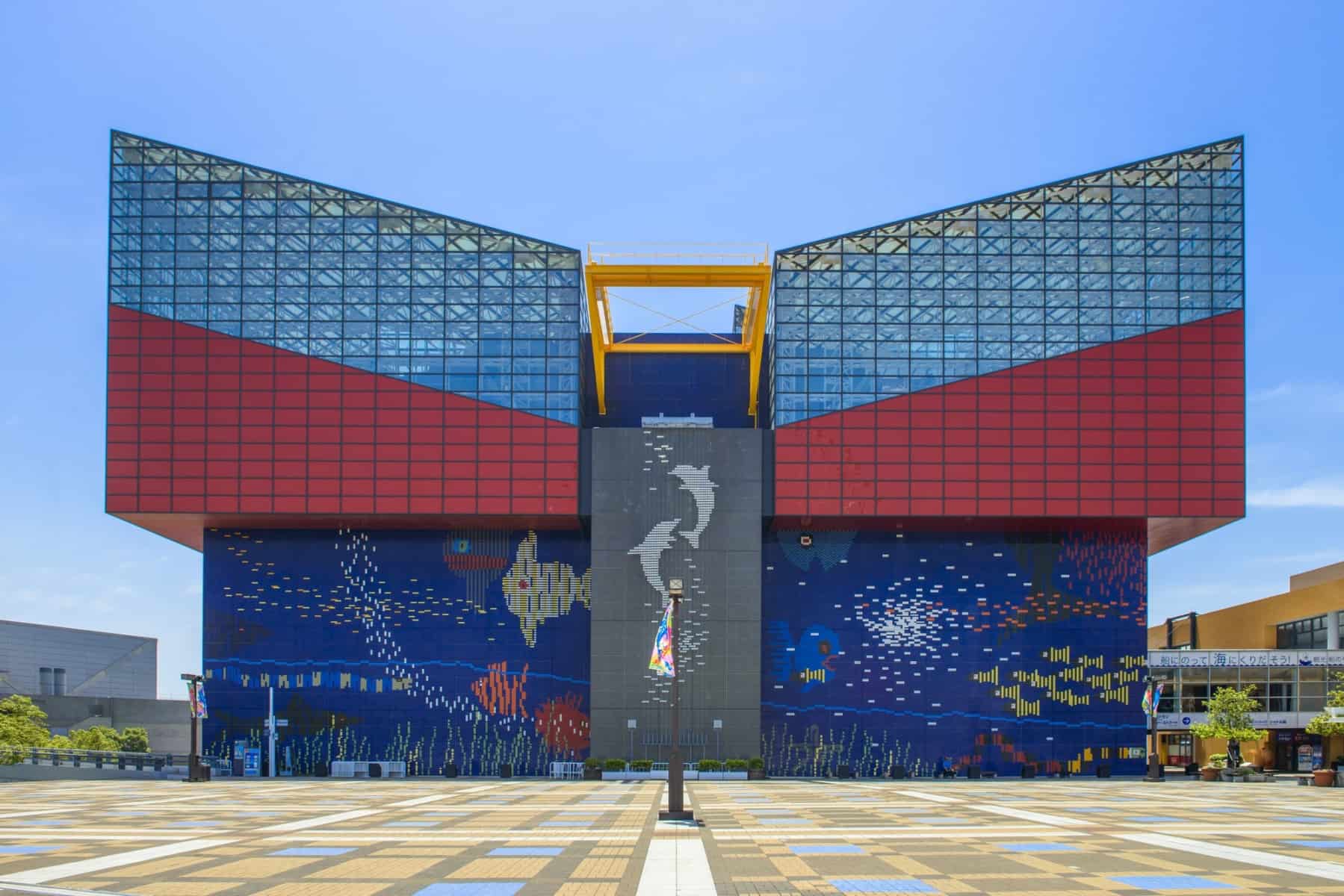 Conveniently located less than 10 minutes from the Osakako Station, this Kaiyukan aquarium is a must for anyone who loves animals. As of the time of writing, they have over 10 different areas all separated by theme, location, or organism. 
You can buy tickets online and there is enough to do here so that you could spend a full day if you wanted to. They often have special events, so check their website to see what's going on when you're visiting.

Fulfill Your Samurai Warrior Fantasy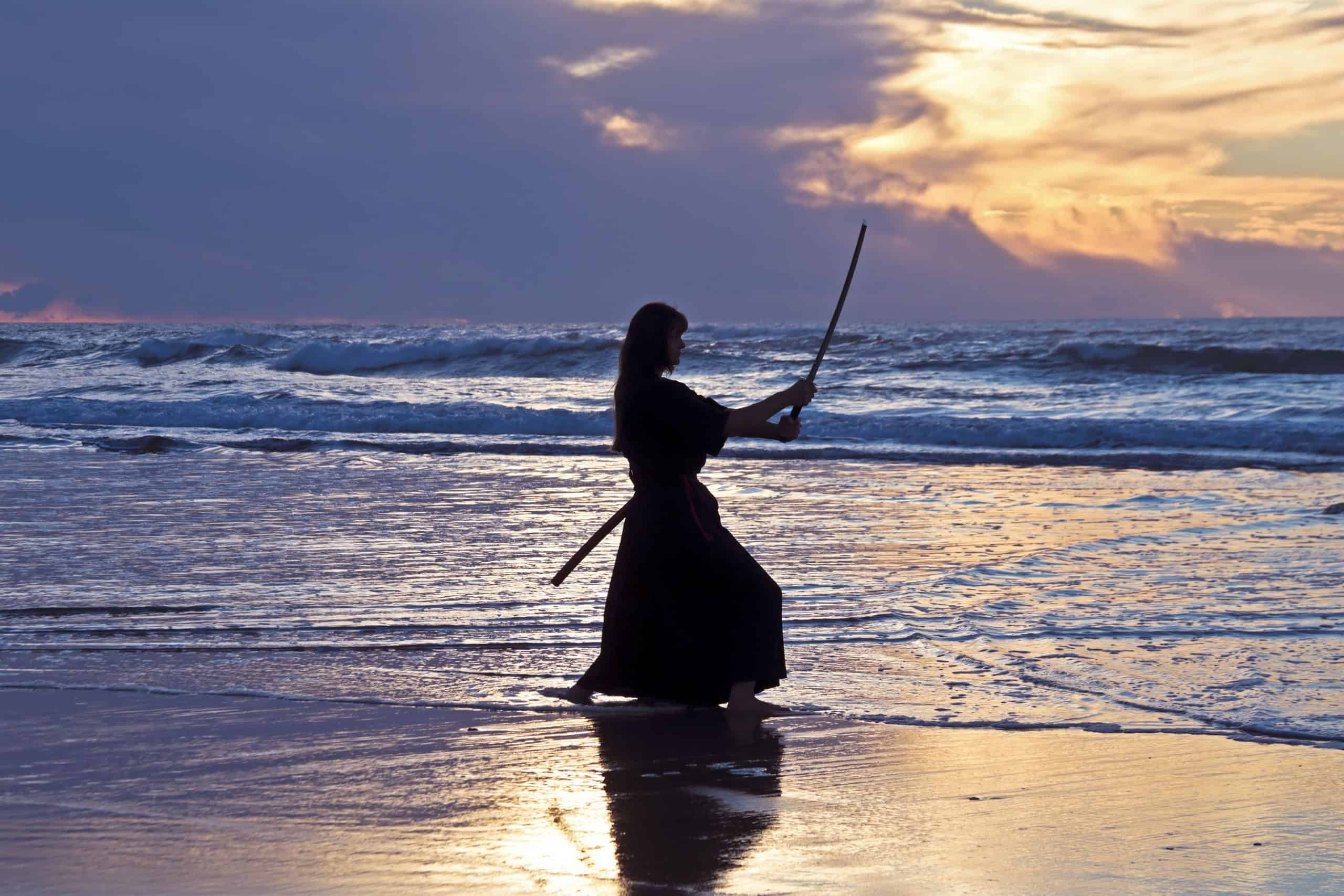 If you've dreamed of being a samurai at one point in your life Osaka can make it come true. At Last Samurai, you can use a real samurai sword to slash objects. Here you can learn about the code of bushido as well as dress up in authentic samurai costumes. Last Samurai Incorporates a cultural experiences as part of your traveling plans and adds flavor to your trip to Osaka.
You may not have a chance to swing a real Japanese sword back at home without looking weird, so take advantage of doing it in Osaka. Best of all, to make your fantasy into a reality they create and record a mock fight scene with you starring in it.
You can easily spend half a day here, and it's super fun for kids.

Viewing Osaka from the River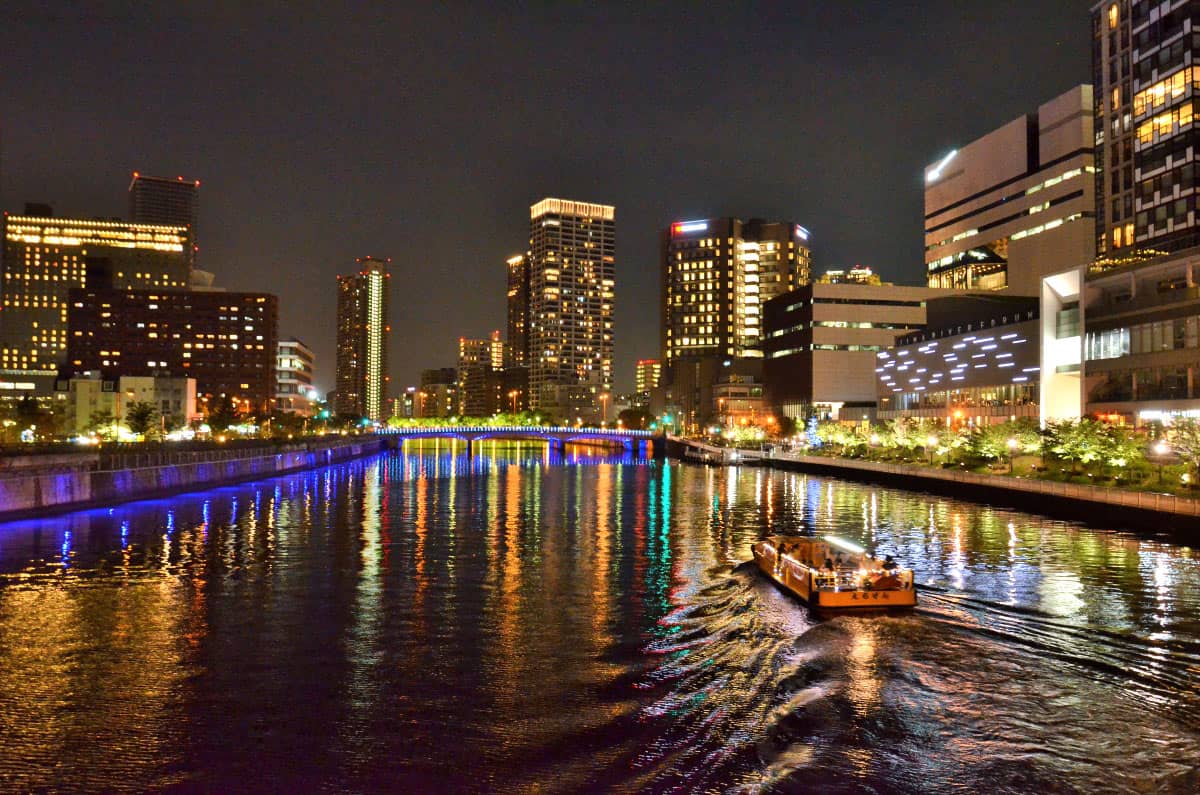 Osaka is an amazing coastal town teeming with waterways. If you love a good view, Osaka is going to have plenty of options. As mentioned previously you can see the town from the top of Mount Koya, or from areas of the Castle. However, what about from the water?
Many of Osaka's wonders can be viewed from the comfort and calm sway of a cruise. When on an evening cruise, you can comfortably enjoy the view of the characteristic architecture alongside all the dazzling lights and vibrant life. The waterways are ideal for a cruise in summer and winter where the sight of cherry blossoms on the water is quite magical.

Conclusion
As you can see, there is a little bit of everything to do in Osaka. We suggest that you highlight 5-8 places on this list that you really want to see, and then start planning your hospitality accordingly. The Minami, central Osaka, and Kita area's are all very popular places to stay in Osaka. Most of these places would be easily accessible if you were to stay there.
If you wanted my recommendations, I think you have to see Osaka castle, Dotonbori, Koya Mountain, and the aquarium. That being said, it wouldn't give you the full experience to just visit those 3. Osaka provides a slew of options for every traveler, and we are hoping that we provided exciting attractions for any visitor.
March 15, 2023

Dotonbori, a vibrant district in Osaka's Namba area, is a must-visit destination for any traveler seeking to experience the authentic

May 20, 2023

A Comprehensive Guide to Universal Studios Japan History of Universal Studio Japan Universal Studios Japan, often abbreviated as USJ, is

May 20, 2023

Essential Osaka Points Osaka is a sprawling city, so it's a smart move to stay somewhere central to save on