10 Things To Do In Tokyo
For many people, Tokyo is at the top of their must visit list. That trip may have been put on hold for a bit due to COVID-19, but that doesn't mean you can't start planning for it. Infact, In Japan, the situation seems to be getting better than when it first hit the world. It will still be a long time before you can travel without quarantining, but planning your dream trip can start today!
So where should you start when planning what to do in Tokyo? There is so much to see in this city that it can be daunting to plan out your itinerary and find a good place to stay.
Lucky for you, we are going to list some of our favorite things to do in Tokyo. This list has been created with the help of locals, as well as tourists. We hope that it is a helpful guide on fun things to do while in Tokyo.
Visit the Shinjuku Gyoen National Garden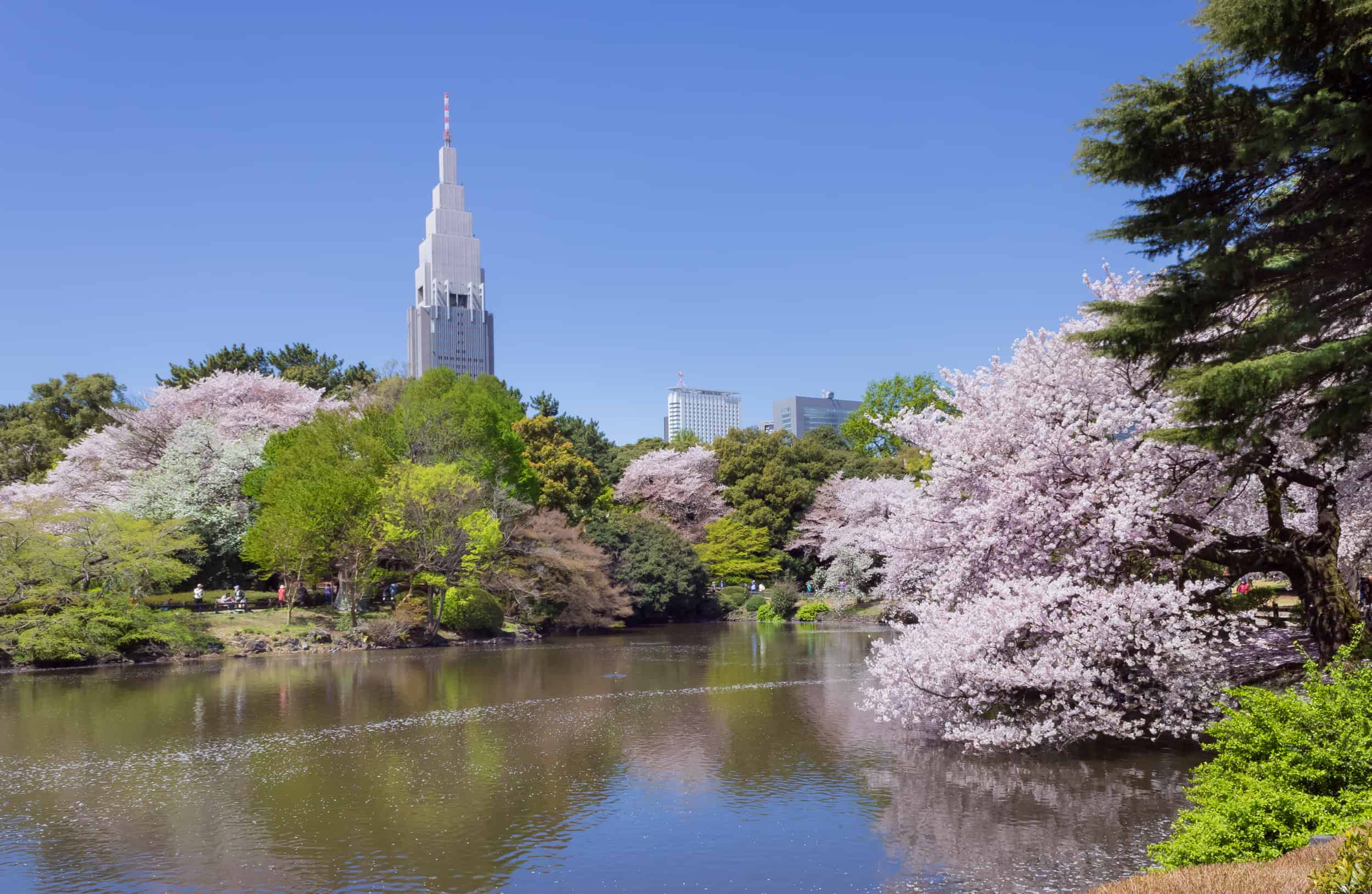 If you love the style of Japanese architecture, zen gardens, cherry blossoms, and history, then you'd be doing yourself a disservice if you skipped this place. It is an incredible location for a peaceful stroll while admiring the beautiful combination of nature and civilization.
Experience Bizarre Robot Restaurants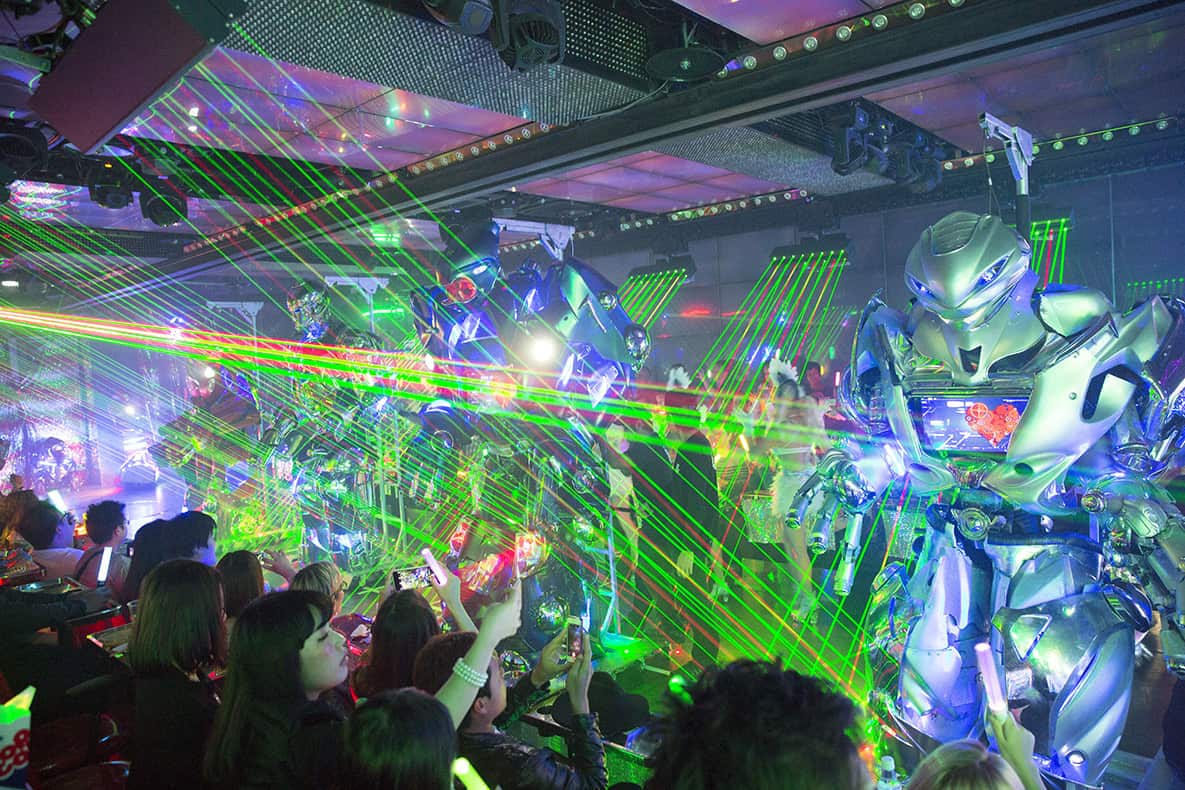 Does it come to any surprise to you that Japan is offering robot run restaurants? You can experience this cutting edge technology at the Shinjuku Kabuki Cho area. You will also be treated to a robot extravaganza as you eat and enjoy the show.
Many people have described the experience at the robot restaurant as a unique experience that is only available in that one place. The vivid and alive interior ambiance, neon color lights, disco experience, colorful dishes, and loud music will give you a fun party mood for sure.
Use The Shibuya Crossing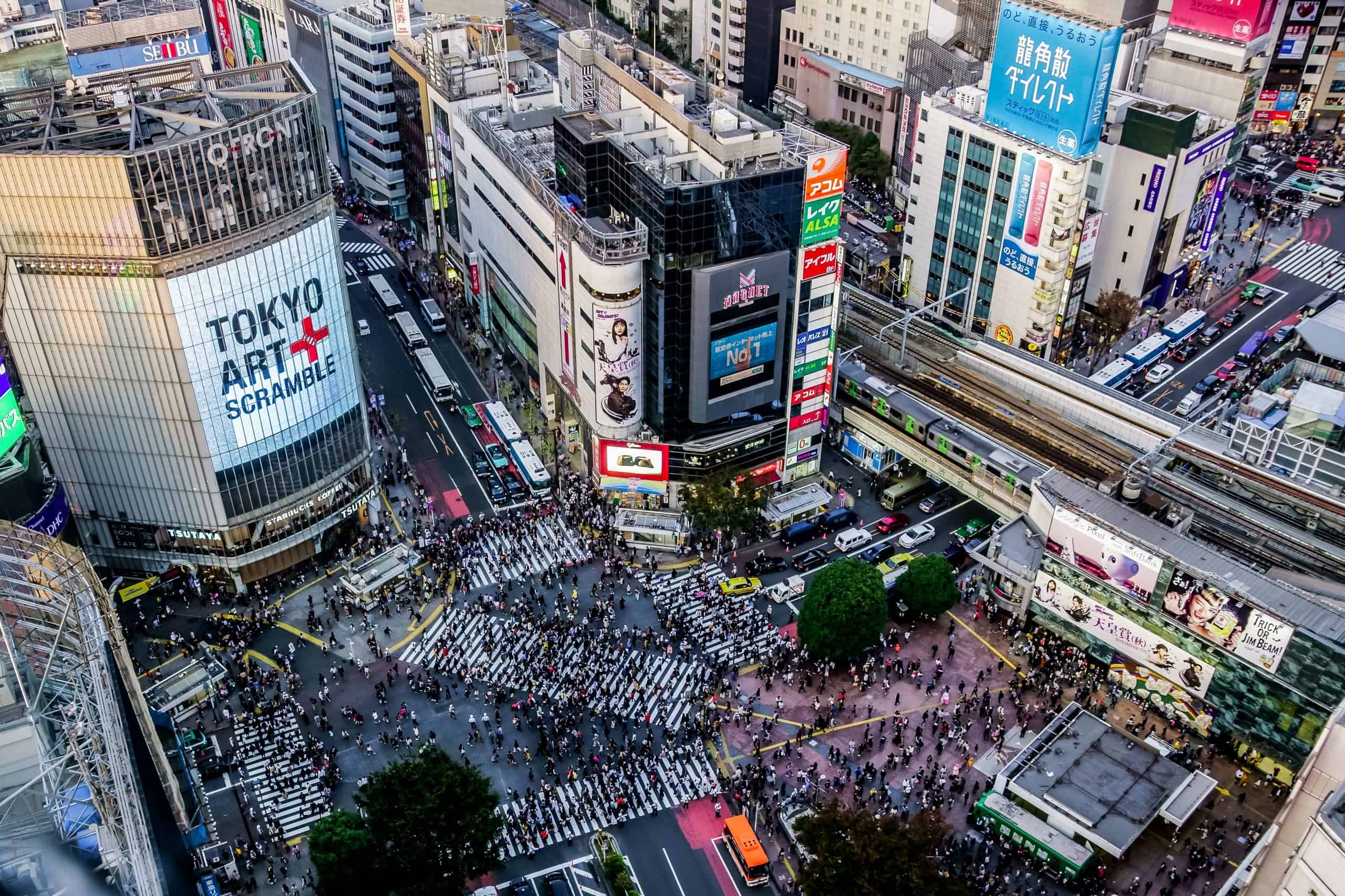 The Shibuya Scramble Crossing is one of the most fascinating experiences, especially for tourists in Tokyo City. This location offers a wonderful view of the city, and has become an Instagram hotspot due to its picturesque setting.
It is one of the busiest pedestrian crossings in the world, accommodating over one million people in a day. It is unique because people come from all directions to cross the road once the light turns green making for a stunning view.
There are more than five different viewpoints of the crossing. It is also close to Tokyo's trendy district, malls, shopping boutiques, bargain stores, cafes, clubs, and restaurants. During special events such as new year celebrations, Halloween, and others, the crosswalk turns into one unique stunning party.
Have A Serene Time At Tokyo's Oldest Temple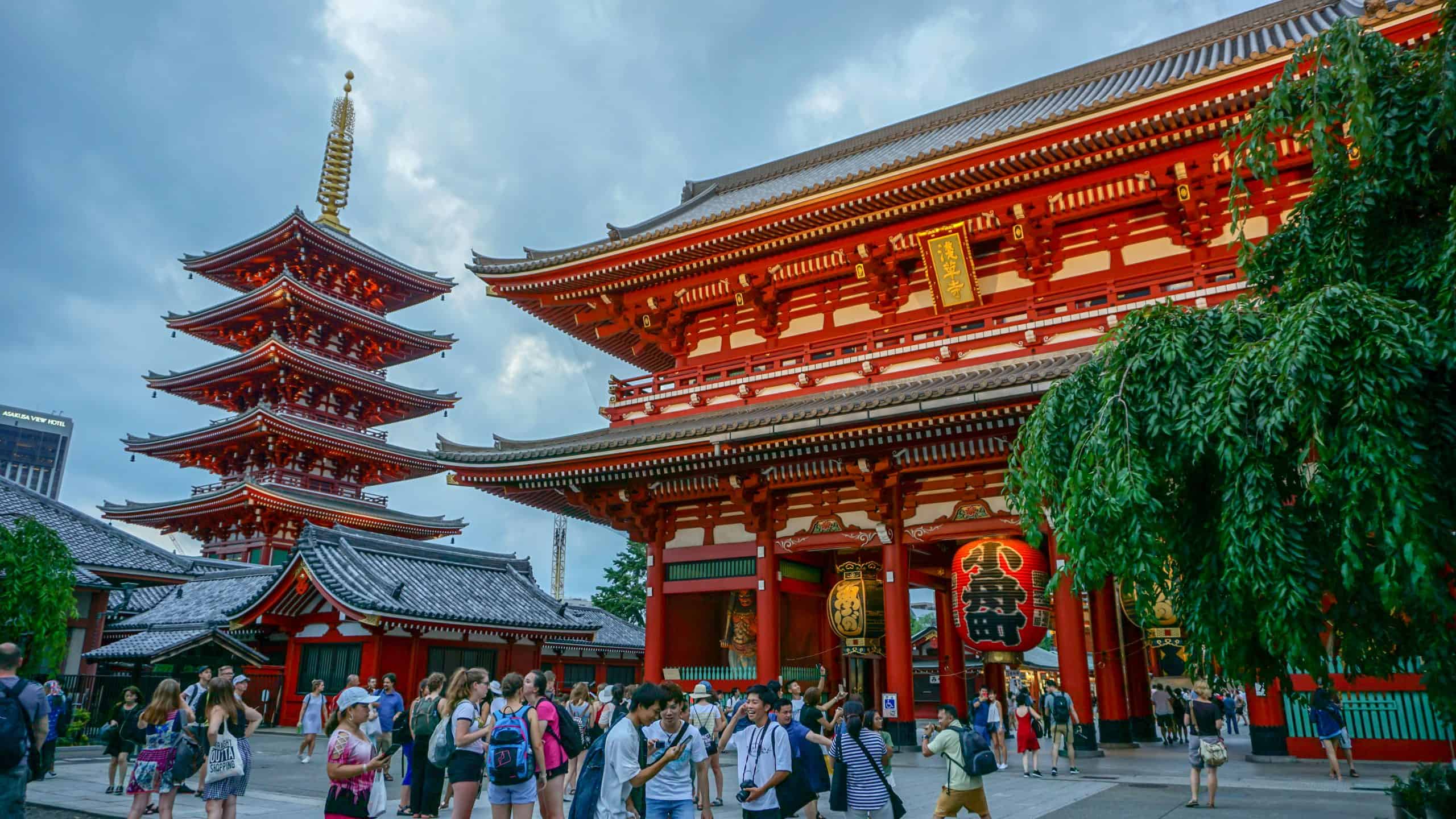 In our opinion, it wouldn't be a trip to Tokyo without learning about the city's history. Tokyo city is one of the few cities where you can experience ancient attractions and situated next to cutting edge technology.
The Sensoji Temple is Japan's oldest Buddist temple which has been around since 645AD. For people looking for a serene and relaxed attraction, the Sensoji Temple is a special experience.
Located in the Asakusa area, the historic temple gives you a feel of how ancient Japanese architecture was like. While exploring the temple, you will experience traditions, culture, and even take unique photos at the Kaminarimon gate as well as Nakamise Street. You can also enjoy a variety of authentic traditional Japanese cuisines.
Watch Sumo Wrestling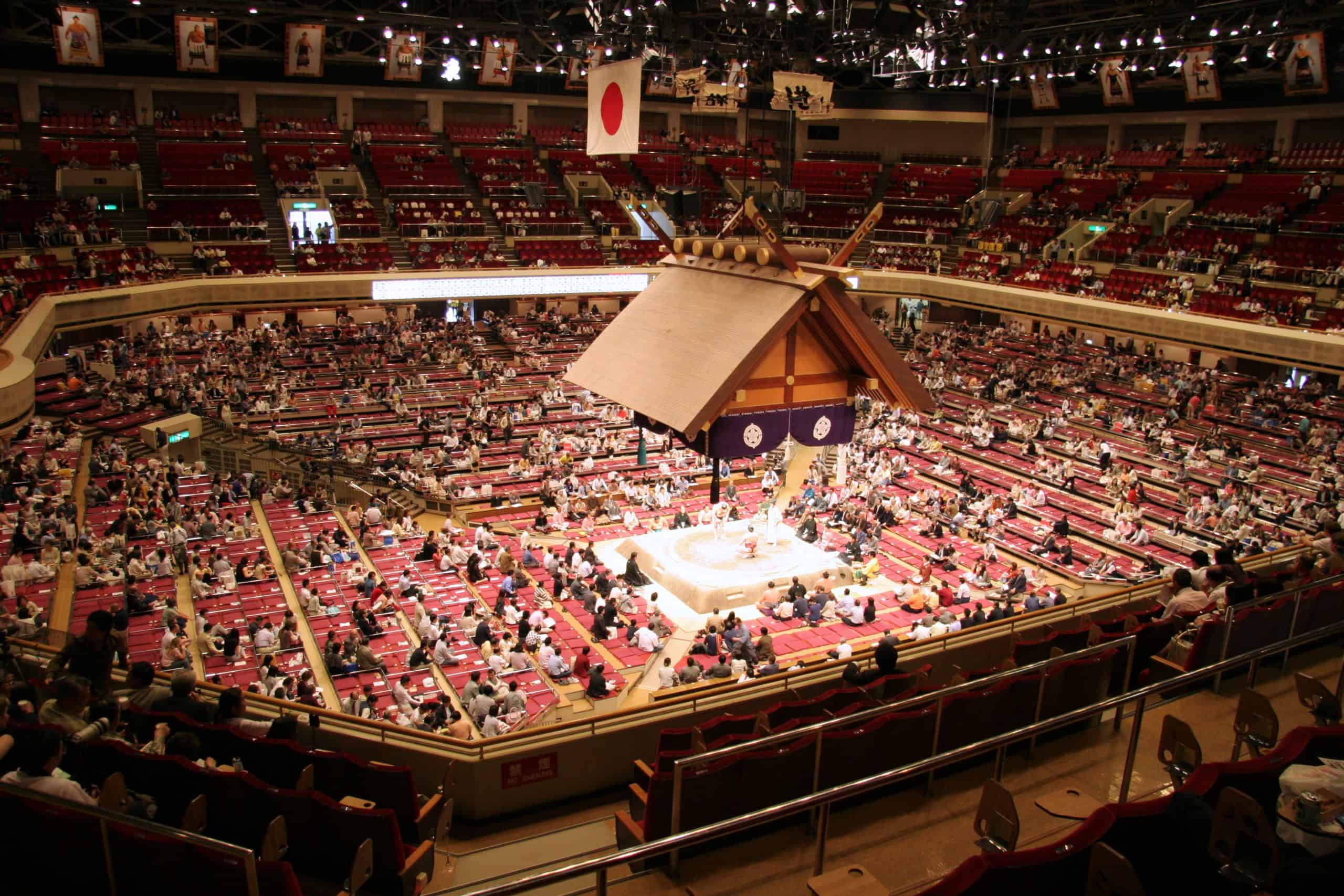 One of the first things that probably comes to your mind when you think about the Japanese sports is probably sumo wrestling. If that is the case, it would be a shame to go all the way to Tokyo and leave without enjoying a sumo wrestling show or coming face to face with a sumo wrestler. Some sumo wrestling stables which are the training rooms for the wrestlers are open for public viewing.
There are multiple ways to experience sumo wrestlers close up as they train hard, both physically and mentally. You can watch a live match or a training session. The training sessions are usually in the Ryogoku area as well as at the Tokyo Sky Tree.
Enjoy Good Wining And Dining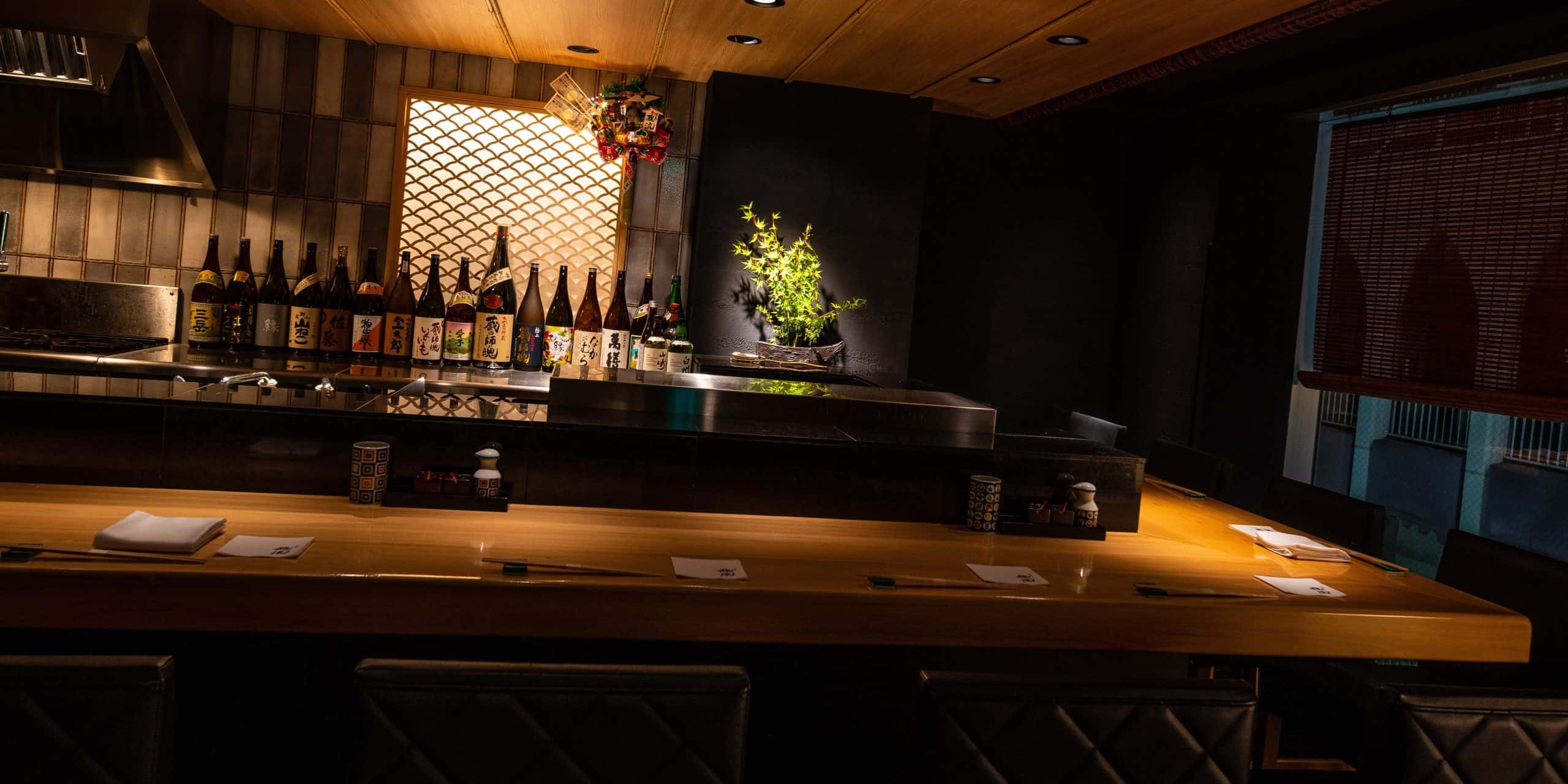 Tokyo is a great city for tourists to enjoy different cuisines and dining experiences. We suggest that every tourist should sample authentic Japanese cuisine from popular Japanese eateries. Foods such as ramen, sushi, and tempura are originally from Japan, so you can be sure to have an authentic experience in Tokyo.
You can also visit the Tsukiji fish market to have a taste of the freshest seafood in the world. If you are into gourmet food, try the wagyu beef, Kobe beef, as well as the Matsuzaka beef. There's a chance that trying these may just change your life. The Hashuku restaurant in the Shibuya district is a well-respected spot for wagyu beef.
Experience The Bustling Night Life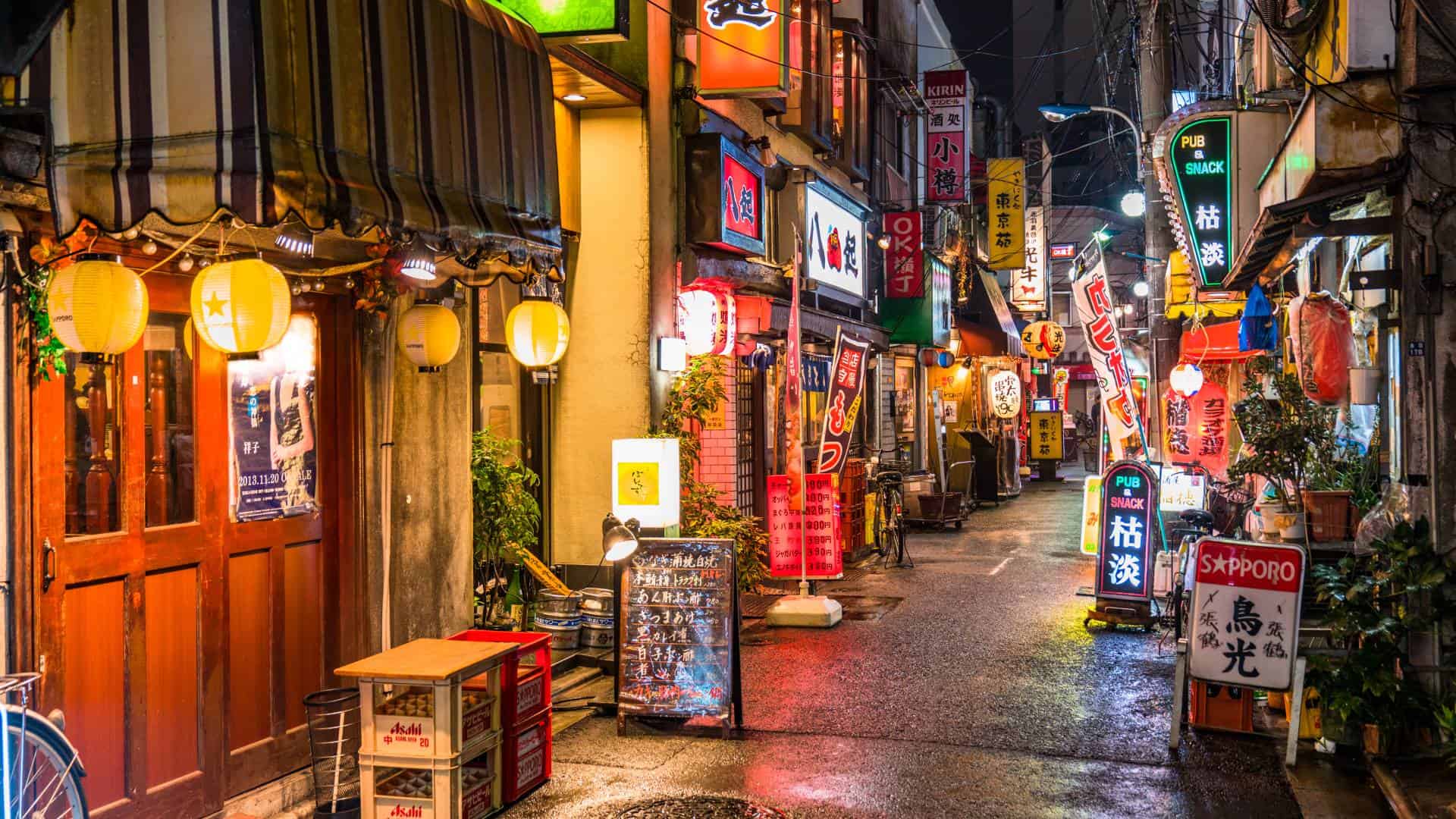 After an exciting day of sightseeing and visiting the various attractions, you may want to turn up and party the evening away. Tokyo has a combination of classic as well as modern entertainment spots all over the city. If you are looking for a fun party evening you can visit Izakaya Alley, which is a great place to wander around and try different drinks.
Another idea is to join bar hopping tours. With such tours, you will get the opportunity to visit local eateries, experience hidden pubs with great drinks, as well as partying to your hearts content. This tour will help you to discover all the hidden gems of the city without getting lost and battling with a language barrier.
Visit The Digital Art Museum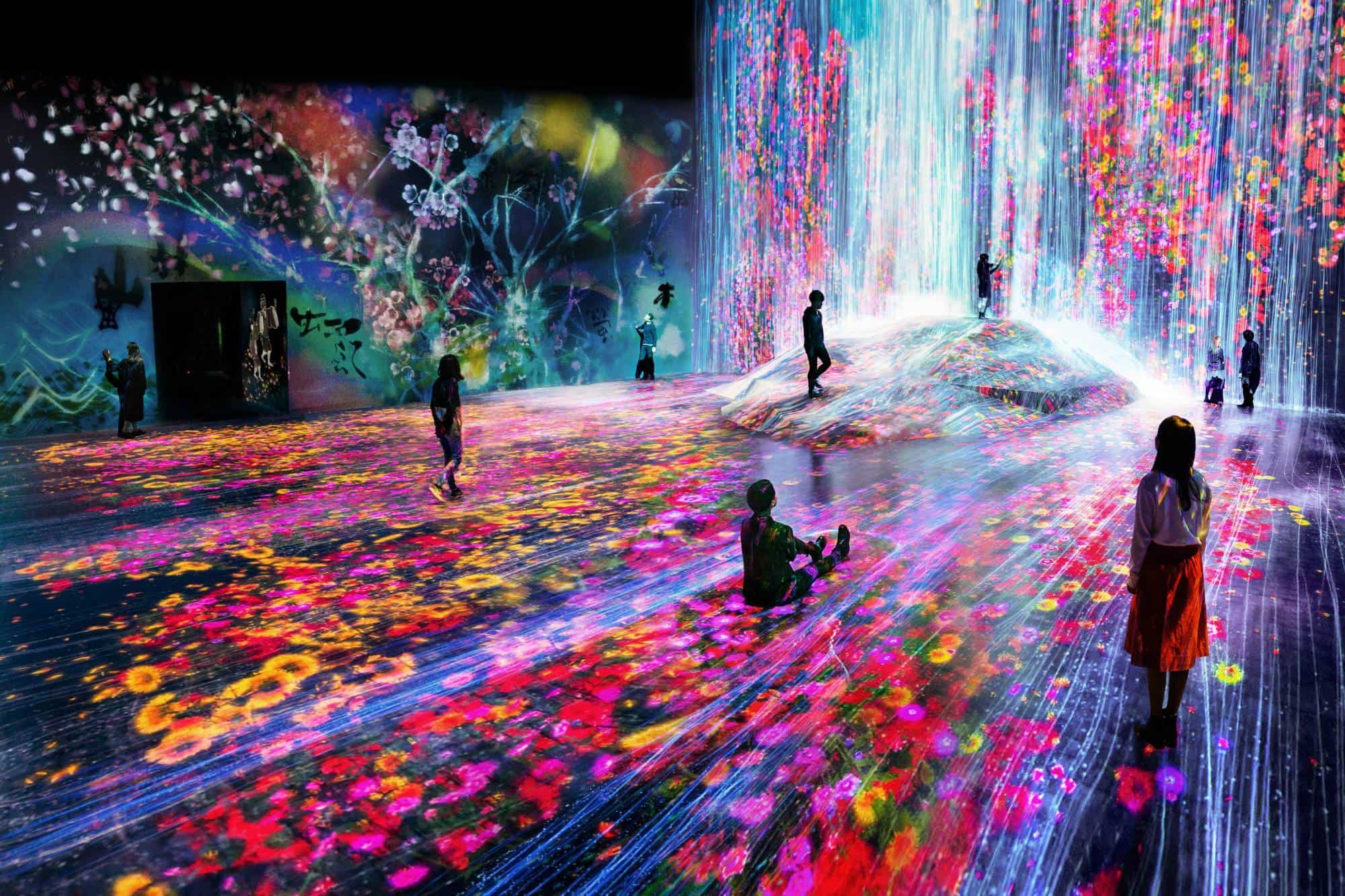 Without a doubt, Tokyo is one of the leading cities when it comes to digital innovation. The Teamlab Borderless digital art museum at the MORI building in the Odaiba area is the first digital art museum in the world. This amazing spot will give you a unique experience as you interact with the latest digital art exhibitions.
You can literally feel and connect with the exhibitions through visual, and sensual interactions. The organizers project the art on walls and the floors across a vast space. This is arguably the perfect place to hang out with friends and take awesome pictures. It's an art museum where you actually get to interact with the art.
A Free Birds Eye View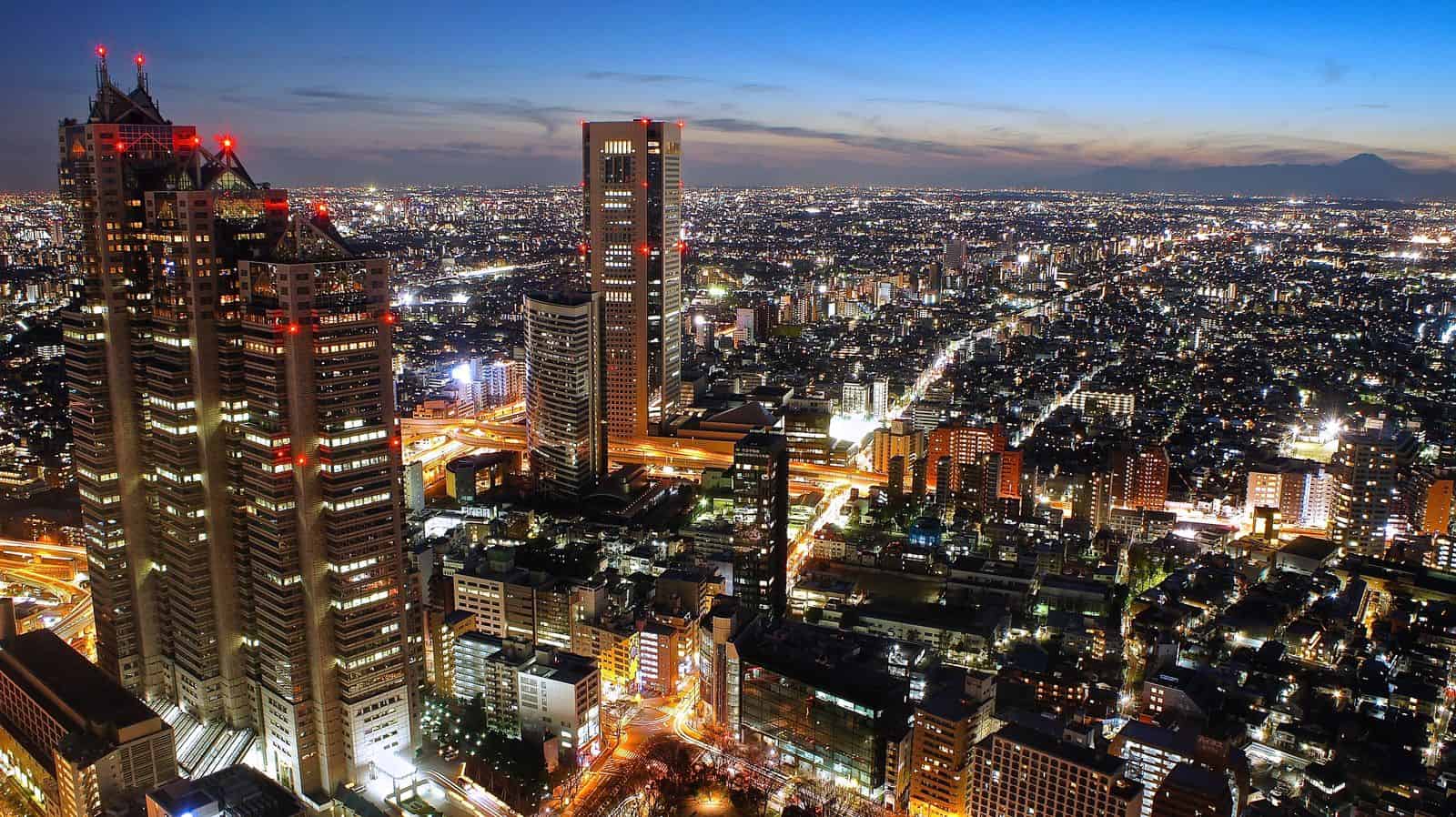 Traveling can be expensive, and a chance to save money should never be overlooked. One way to do this is by enjoying a view of the city and taking some great photos. We mentioned the Shibuya crossing earlier, but there are some other great locations.
You can access one of the best city observatories at the Tokyo Metropolitan Government Building free of charge. You will find this observatory in the Shinjuku area, which is famous for breathtaking skyscrapers and panoramic city views.
From up there, you will get a great bird's eye view of the city that you would never experience when you are down there walking along the streets. The city comes alive at night, and you can have a breathtaking experience at the observation deck on the 42nd floor of the building.
Upgrade Your Wardrobe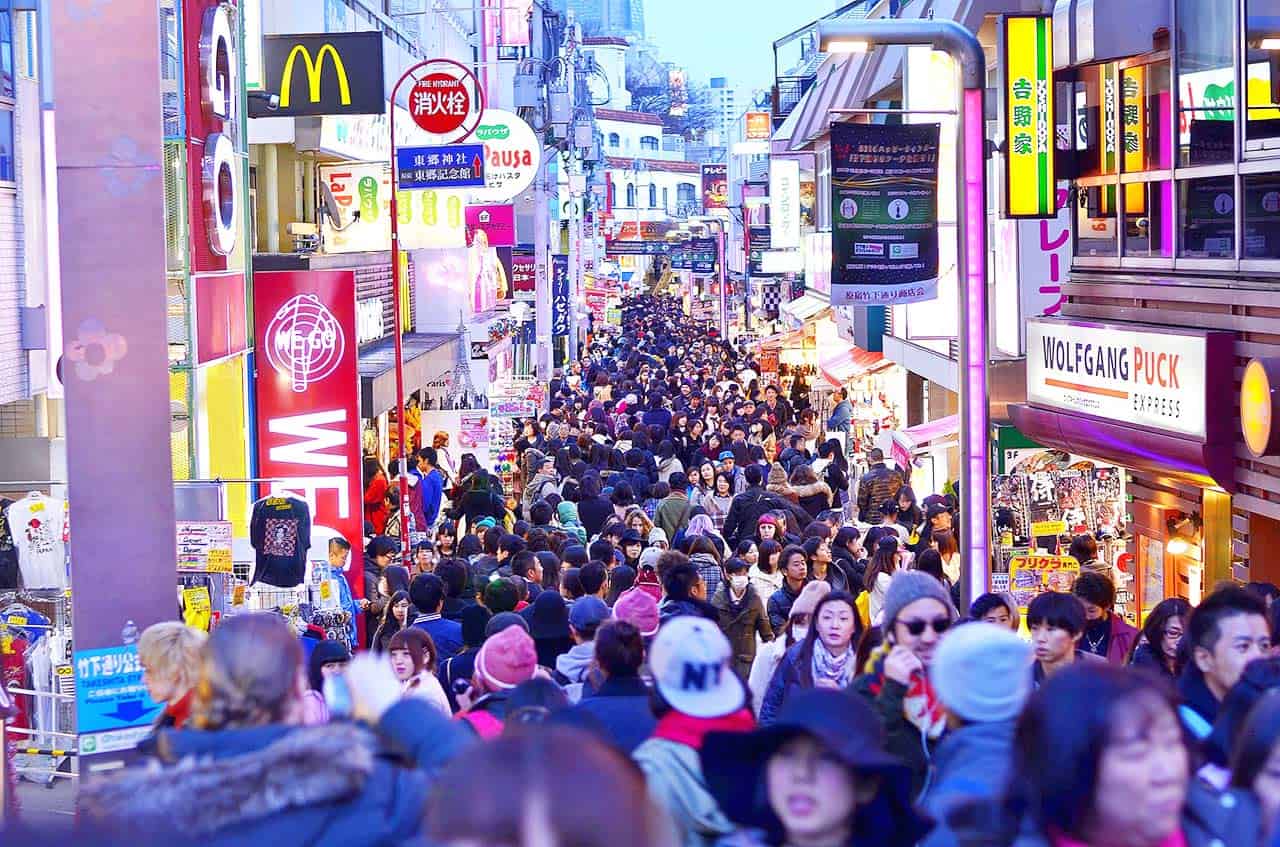 If you are a true fashionista, then you know that Harajuku Tokyo is the home to the hippest and trendiest styles in not only Japan, but also the world. You can shop around the city for a wide variety of high fashion stylish items that are surprisingly affordable.
Takeshita Street on Harajuku is also home to a variety of trendy clothing boutiques, cafes, street food stands, candy stalls, and many other fun spots to give you an unforgettable experience. Furthermore, you can even go to the Yoyogi Flea Market, which is famous for antiques, here you can get great bargains on clothes or find fascinating knick knacks that are perfect travel souvenirs.
Conclusion
Spending a few days or even weeks in Tokyo city is a great experience. With all of its history, culture, and incredible food, it's easy to want to get lost in trip planning. There is so much to do in this capital city that you can spend your whole Japan trip here.
However, we suggest that you venture into the neighboring areas to have a feel of what they have to offer. Save some time to visit Kyoto east and experience the monuments, temples, and shrines that are not too far from Tokyo.
You can also go to the beach at the Izu Peninsula in the summer to enjoy the sun and sand. You can visit the Onsen resorts or the Hakone during winter. You can take a bus from Tokyo, venture outside the city and get back with rich cultural experience.
It is important to note that due to the COVID 19 pandemic, most of the tourist attractions are closed. You can check first to see if they are operational before making any arrangements.
May 19, 2023

Discover the vibrant district of Akihabara, Tokyo's tech paradise, with this comprehensive guide. From exploring Akihabara Electric Town's electronics shops

March 15, 2023

Shibuya Sky is a must-visit destination for anyone traveling to Tokyo. This article on Fly-JPN provides an in-depth guide to

September 24, 2023

Uncover the hidden gems near Tokyo: From historic Kamakura to scenic Hakone, embark on unforgettable day trips. Plan your escape