Essential Osaka Points
Osaka is a sprawling city, so it's a smart move to stay somewhere central to save on time and energy.
The top spots to consider for your stay, in order of preference, are Kita, Minami, Honmachi (that's in Central Osaka), and the Shin-Osaka Area. Other good options to consider are the Tennoji Area and the Osaka Castle Area.
A hot tip for you: try to find a place close to the Midosuji subway line. It's the main transport route in Osaka and will get you pretty much anywhere you need to go.
The Best Places To Stay In Osaka
Further Details We've put together a list of the best places to stay in Osaka, based on a few key factors:
Easy access to transport, especially the Midosuji subway line, is a big deal.
It's great to have a bunch of shops and restaurants within a stone's throw.
You'll want to be near the main attractions, because that's probably why you're here, right?
And of course, the neighborhood should be safe, interesting, and a nice place to come back to after a day of exploring."
1. Namba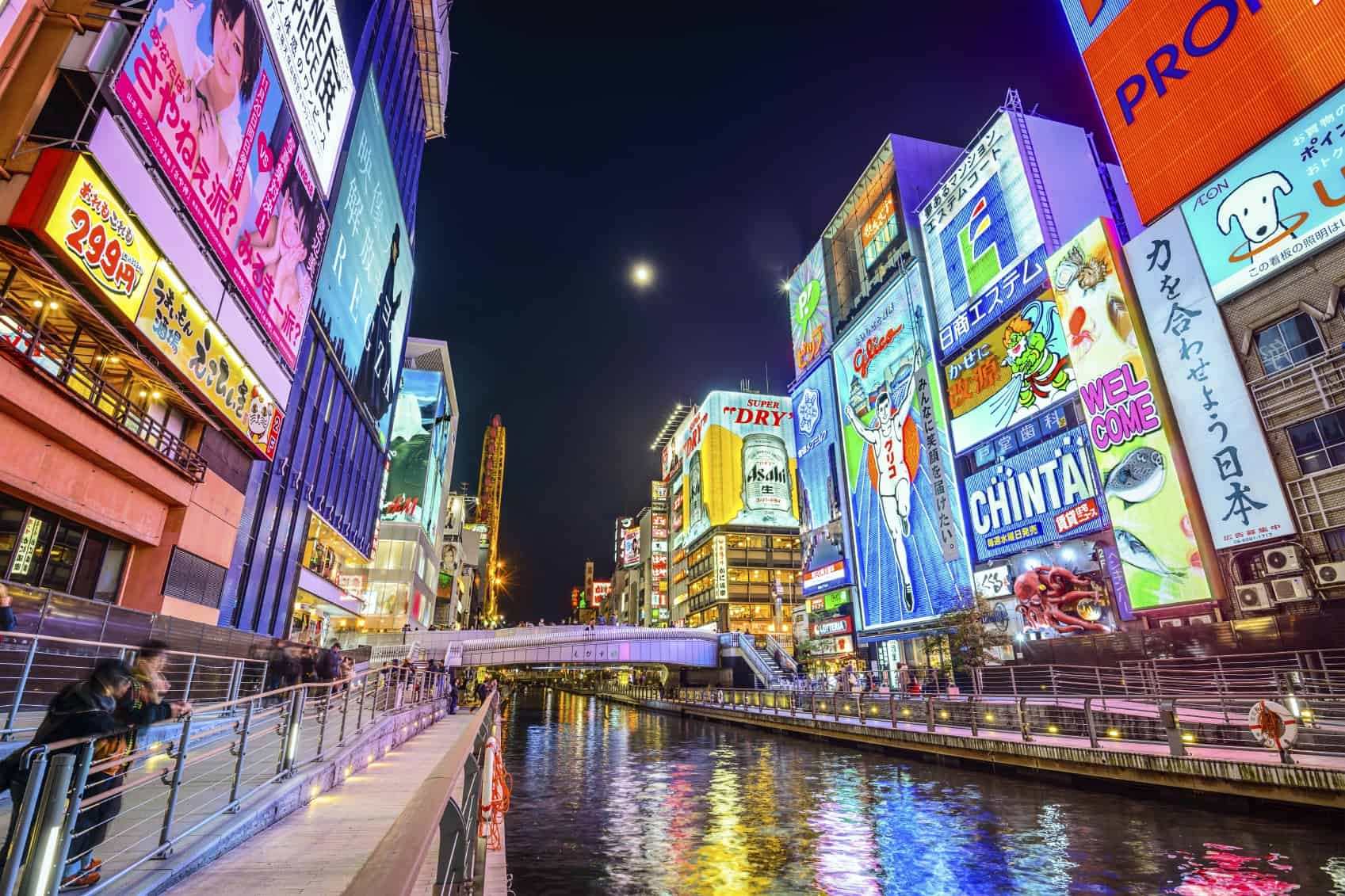 Namba is the heart of Osaka, known for its vibrant nightlife and delicious street food. It's a great place to stay if you want to be in the middle of the action. There are plenty of hotels in this area, ranging from budget to luxury. Some of the top-rated hotels in Namba include the Swissotel Nankai Osaka and the Hotel Nikko Osaka.
Our picks for must visit places in Namba
Dotonbori: This is one of Osaka's most popular tourist destinations. This street, often associated with the Namba area, runs parallel to the Dotonbori canal and is known for its vibrant nightlife and many restaurants.

.

Shinsaibashi Shopping Street: A popular shopping district with a variety of stores, from high-end retailers to independent boutiques.
Hozenji Yokocho Alley: A narrow, stone-paved alley lined with quaint dining establishments. At the end of the alley, you'll find Hozenji Temple, where visitors splash water on the moss-covered Fudo Myoo statue in a ritual for good luck.
Namba Yasaka Shrine: This unique shrine is known for its large lion-shaped stage. It's a great place to experience traditional Shinto rituals.
Namba Parks: A shopping complex with a unique architectural design. It features a rooftop garden that spans several city blocks.
2. Umeda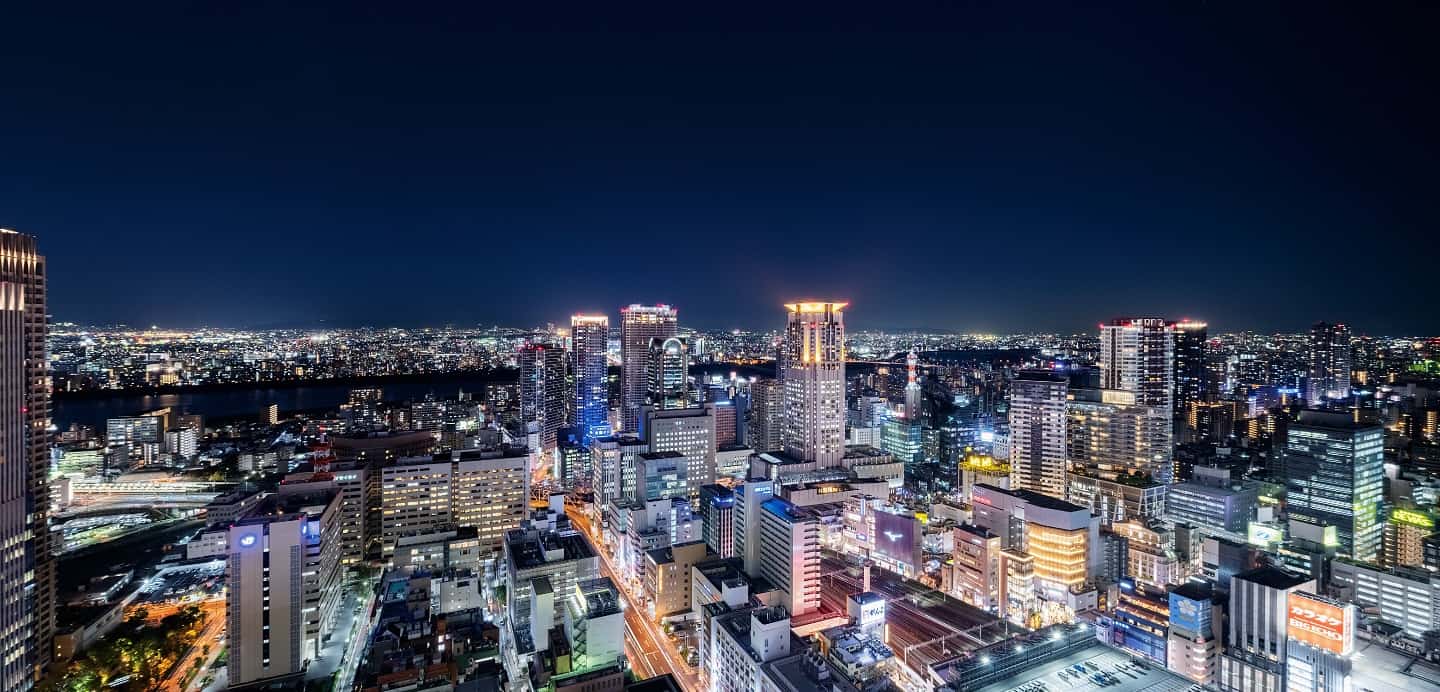 Umeda is another excellent area to stay in Osaka. It's the city's main business district, home to many corporate offices, shopping malls, and restaurants. The area also has a variety of hotels to choose from. The Hilton Osaka and the Intercontinental Hotel Osaka are among the top choices.
Our picks for must visit places in Umeda
Umeda Sky Building: This is a spectacular high rise building in the Kita district of Osaka, near Umeda. The 173 meter tall building consists of two main towers which are connected with each other by the "Floating Garden Observatory" on the 39th floor. The observatory offers a great view of the city.
HEP Five: This is a major shopping and entertainment center in Umeda. It is easily recognizable by the red Ferris wheel on the roof of the building. The Ferris wheel offers a nice view of the city. Source
Grand Front Osaka: This is a large commercial complex north of Osaka Station, featuring a wide variety of shops and restaurants, an Intercontinental hotel, office space, a cinema and a few residential apartments.
Umeda Joypolis Wild River: This is an indoor amusement park located in the HEP Five shopping and entertainment complex. It offers a variety of attractions, including a roller coaster and a virtual reality ride. Source
Osaka Station City: This is a major railway station in the Umeda district that not only offers transportation but also a variety of shopping, dining, and entertainment options. Source
3. Tennoji (Shinsekai)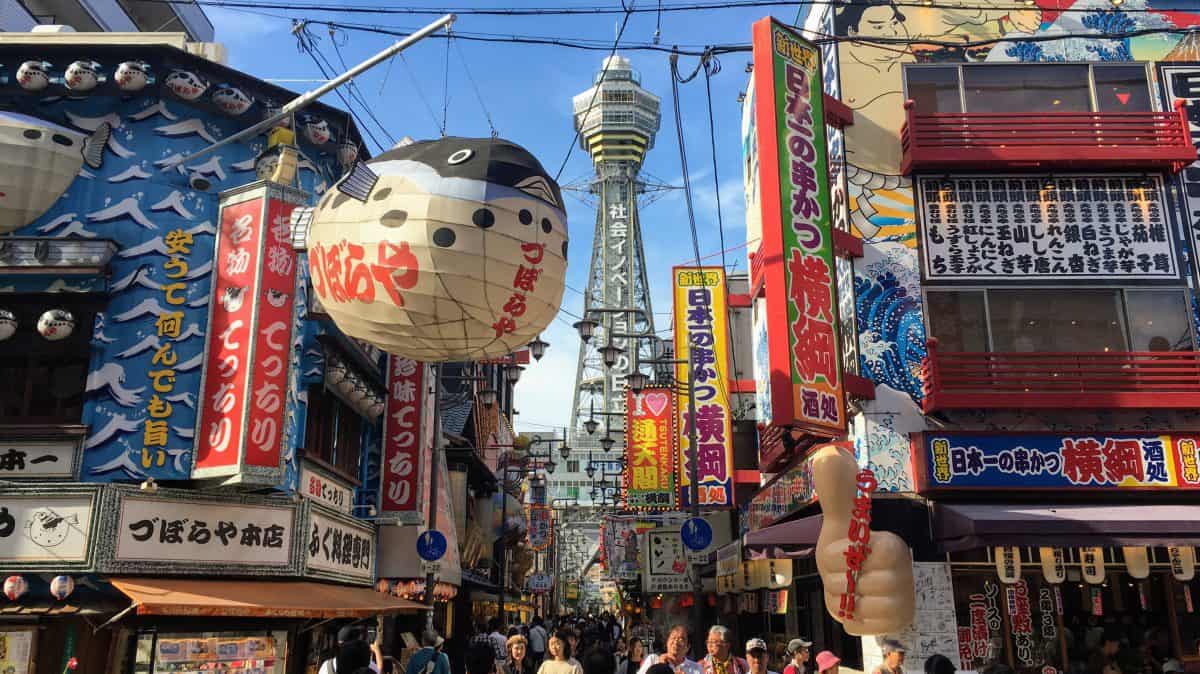 Tennoji is a district in Osaka that's known for its cultural attractions, including the Shitennoji Temple, the Osaka City Museum of Fine Arts, and the Tennoji Zoo. The area also has a range of accommodation options, from budget hostels to luxury hotels.
Our picks for must visit places in Tennoji
Tennoji Zoo: Opened in 1915, Tennoji Zoo is the third oldest zoo in Japan. The zoo is home to about 1,000 animals of 200 different species, including rare and endangered species.
Shitennoji Temple: Known as the first Buddhist temple in Japan, Shitennoji Temple was built by Prince Shotoku in 593. It's a historical site with a serene atmosphere.
Tsutenkaku Tower: This tower is a symbol of Osaka, offering panoramic views of the city from its observation deck. It's especially beautiful at night.
Tennoji Park: A spacious park featuring beautiful gardens, a zoo, and an art museum. It's a great place for relaxation and leisurely walks.
Spa World: This is a huge onsen (hot spring) theme park with a variety of baths from all around the world. It's a perfect place to relax after a day of sightseeing.
4. Osaka Bay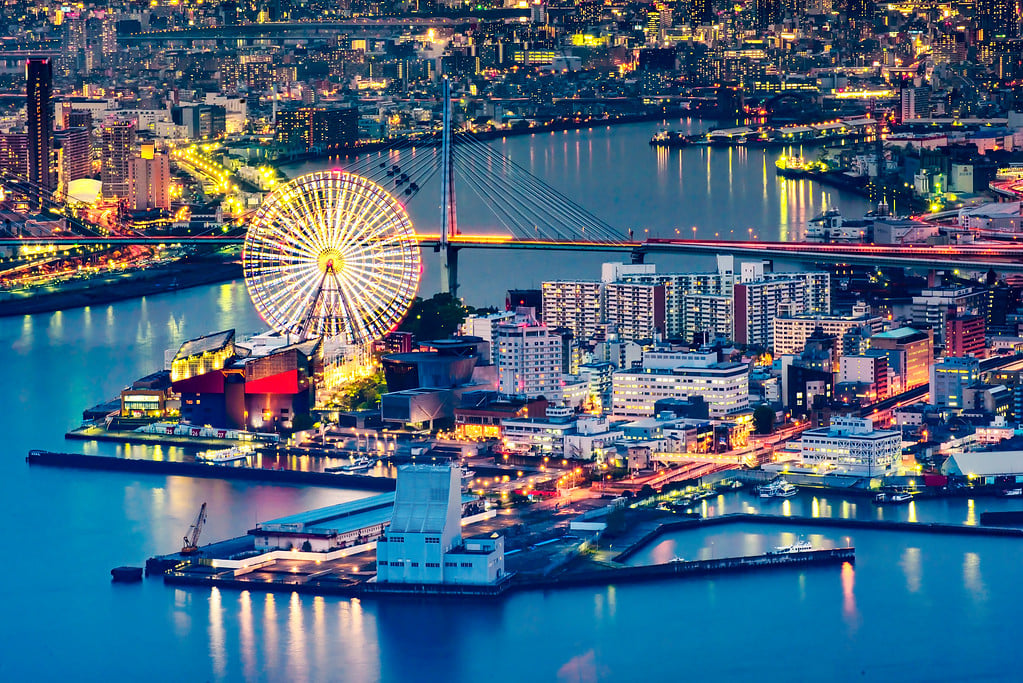 The Osaka Bay Area is a modern district known for its entertainment and shopping facilities. It's home to attractions like Universal Studios Japan and the Osaka Aquarium. There are several hotels in this area, many of which offer stunning views of the bay.
Remember, the best place to stay in Osaka depends on your personal preferences and what you want to do during your visit. Each district has its unique charm and attractions, so choose the one that suits your travel style the most.
Our picks for must visit places in the Osaka Bay Area
Universal Studios Japan: One of the most famous theme parks in the world, Universal Studios Japan offers a variety of attractions and shows based on popular films and series such as Harry Potter, Jurassic Park, and Minions.
Osaka Aquarium Kaiyukan: This is one of the largest public aquariums in the world. The aquarium features various forms of life inhabiting the Pacific Rim in a well organized and impressive way.
Tempozan Ferris Wheel: Located next to the Osaka Aquarium Kaiyukan, the Tempozan Ferris Wheel offers a panoramic view of the bay area and the city's skyline.
Osaka Castle: Although not directly in the bay area, Osaka Castle is a must-visit spot in Osaka. The castle tower is surrounded by secondary citadels, gates, turrets, impressive stone walls and moats.
Nakanoshima Park: This park, located on the island of Nakanoshima in Osaka, is famous for its rose garden, which houses about 4,000 rose bushes. The park is also home to the Osaka Central Public Hall and the Osaka Prefectural Nakanoshima Library.
For more detailed information, consider visiting official tourism websites or trusted travel blogs. Enjoy your stay in Osaka!
5. Shin-Osaka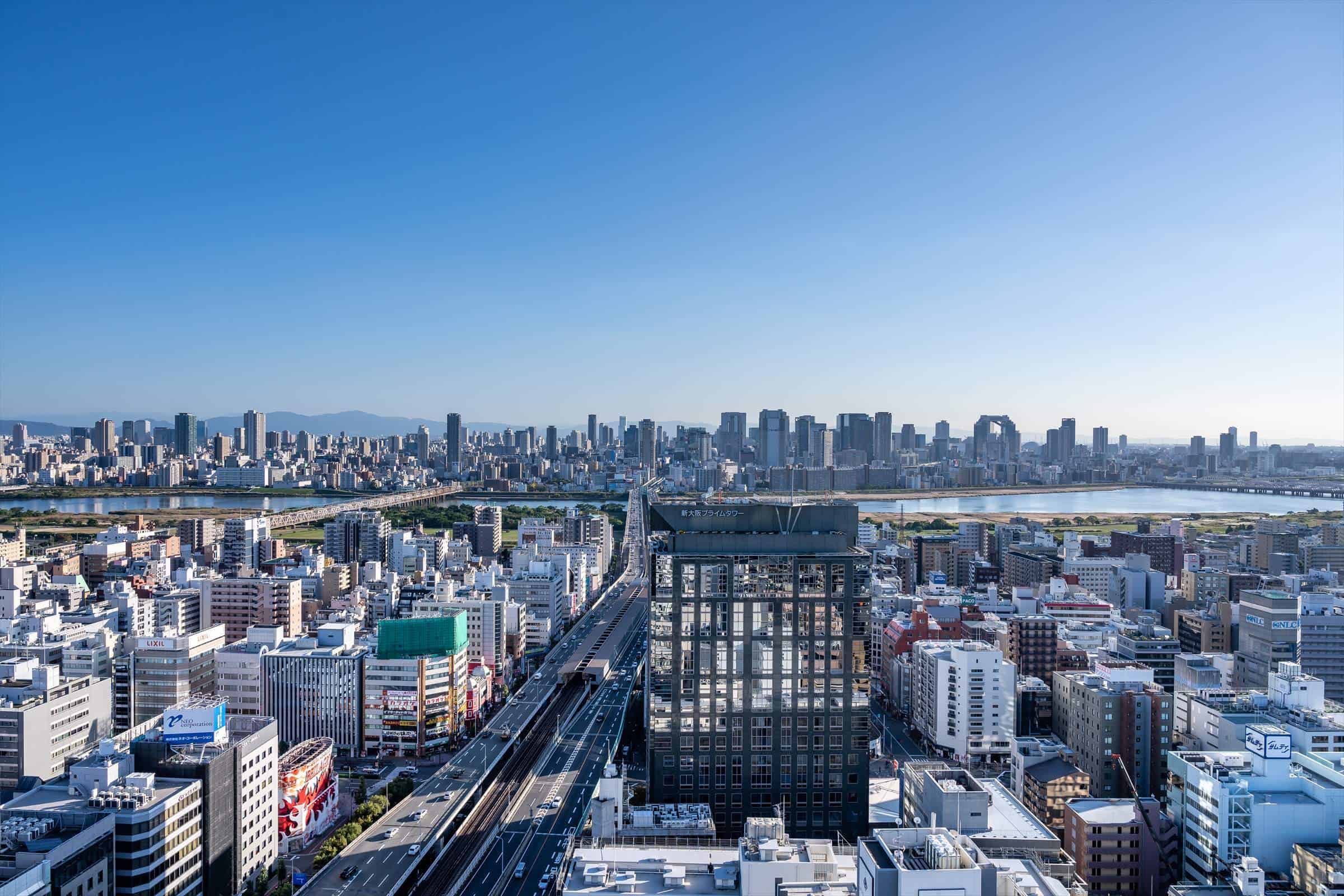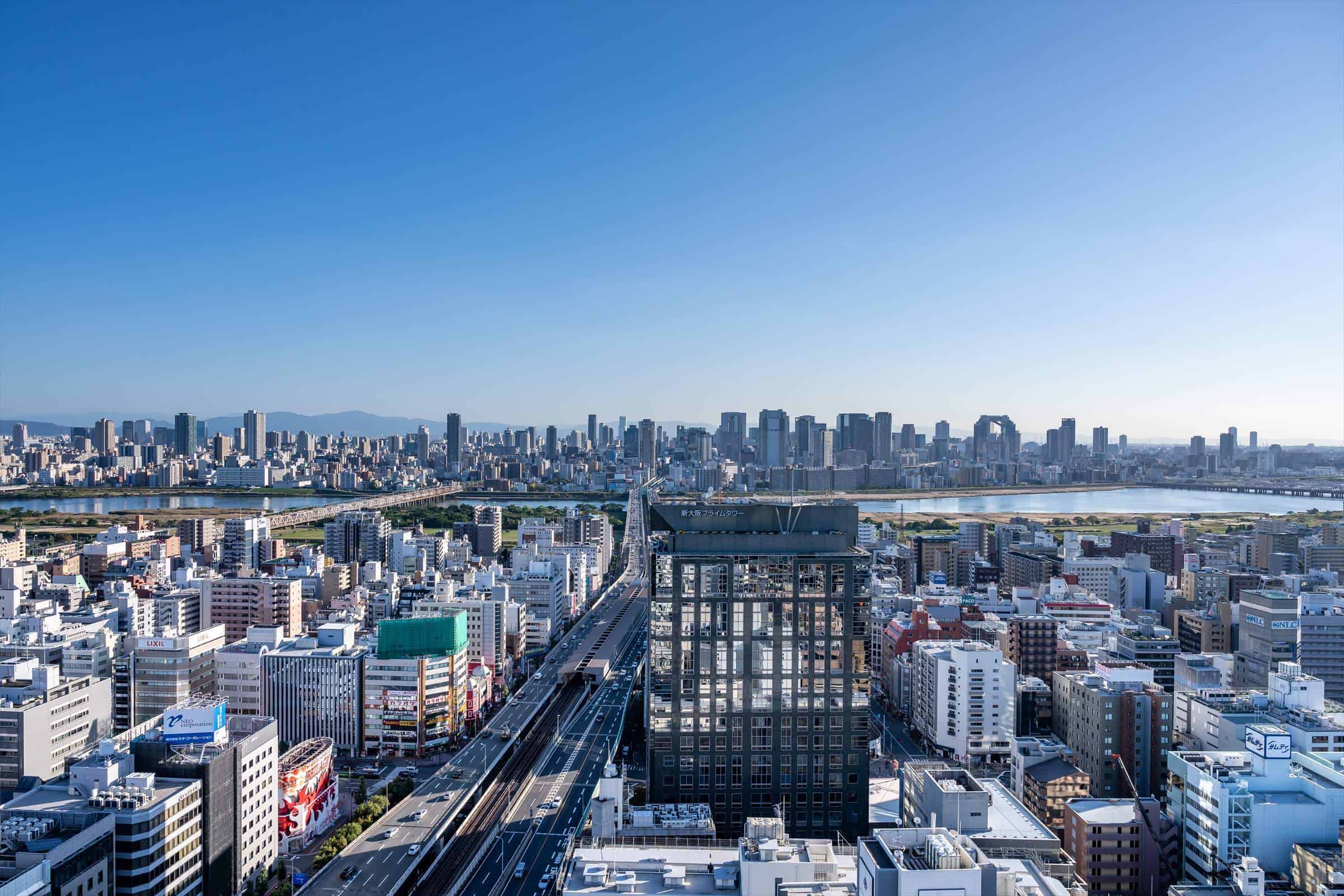 Looking for where to stay in Osaka if you have a Japan Rail bullet train pass? Look no further than Shin Osaka. The shin Osaka station will let you ride the Shinkansen (bullet train) all over Japan. This is especially great if you have the JR pass that lets travelers have unlimited access to the many bullet trains found in Japan. The JR pass is only available to tourists outside Japan so make sure you apply for one before leaving!
Shin Osaka is also just two stops from Kita ku (6 minutes via the Mido Suji line) which means you can have access to the great shopping and restaurants found there.
Due to its popularity you'll find lots of cheap hotels aimed at travelers looking for a place to rest their heads.
6. Honmachi (Central Osaka)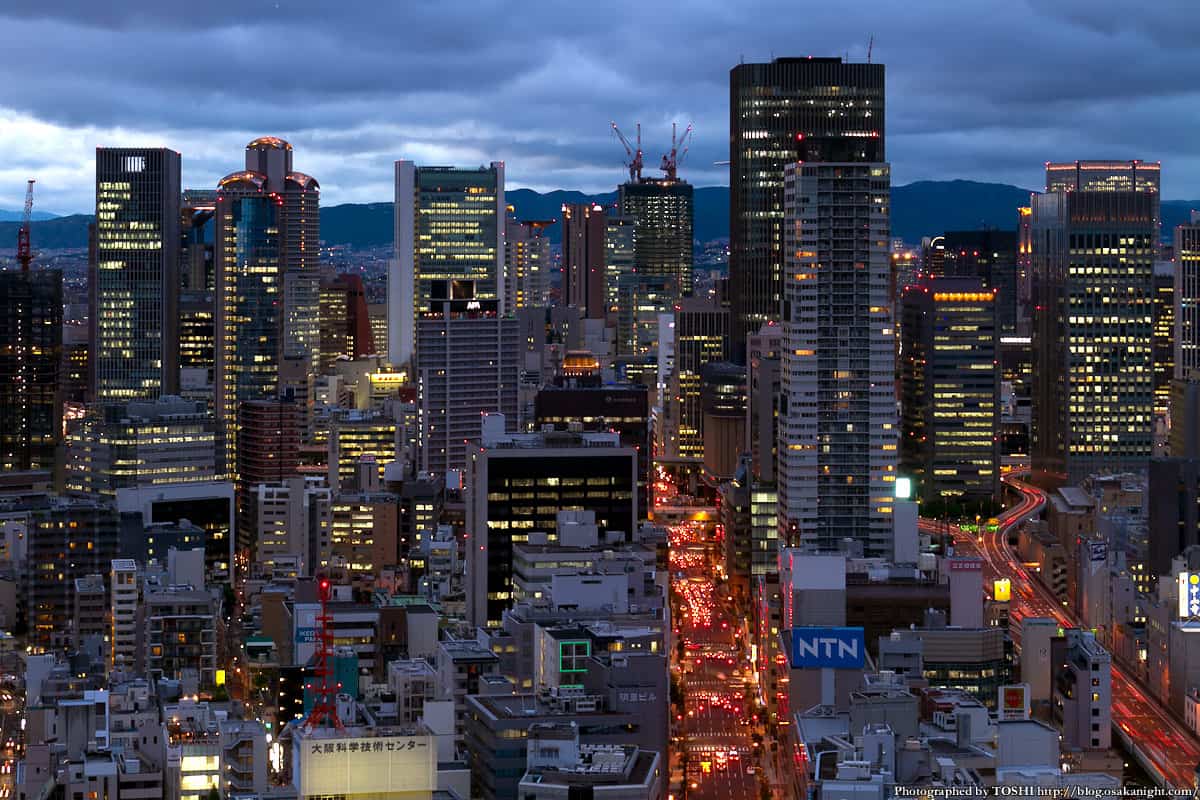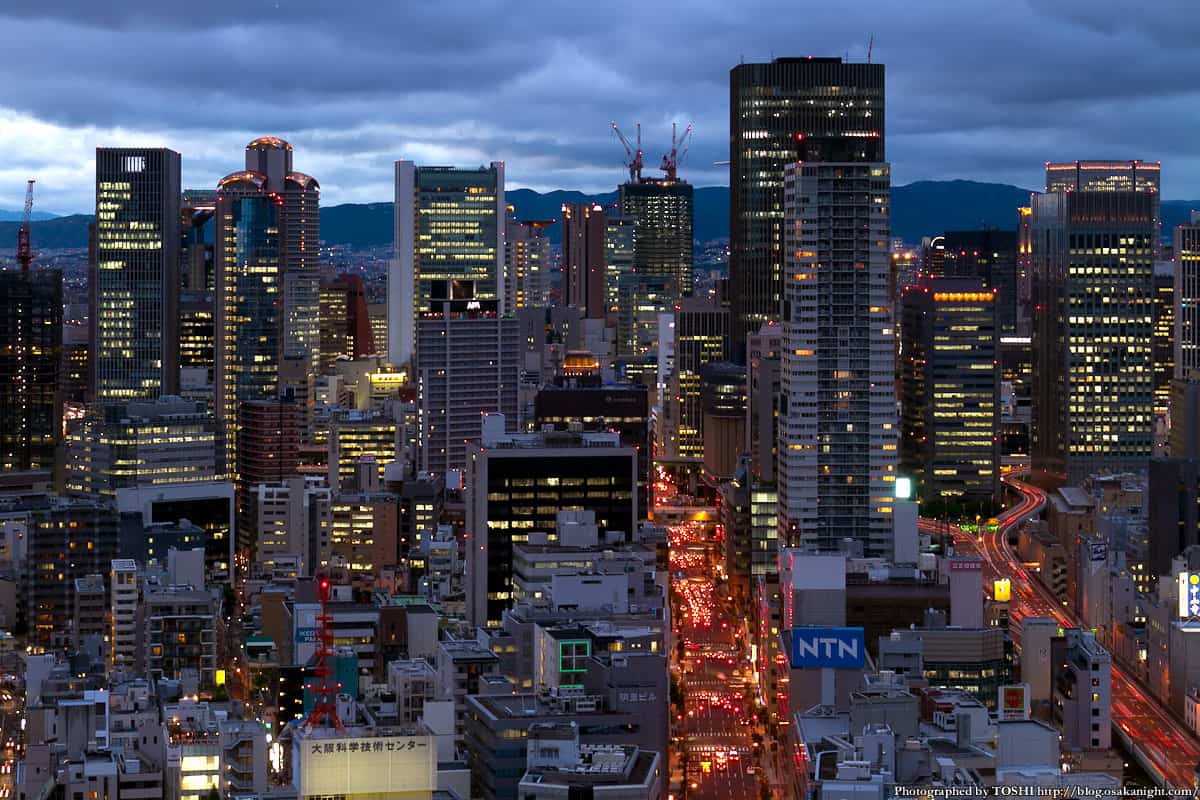 Our third area in our guide to finding where to stay in Osaka is a little bit more relaxed than the transport hub of Kita and the nightlife of Minami. Honmachi is based right in the middle of both areas right in the center of Osaka.
There are still plenty of great places to eat and shop with lots of nice hotels at a more reasonable price. The Midosuji line runs through Honmachi making it very easy to connect to the south or north of Osaka.
You can also walk from Minami to Honmachi if you've had one too many shots of sake and missed the last train home.
Our picks for must visit places in the Central Osaka Area
Umeda Sky Building: A spectacular high rise building in the Kita district of Osaka, near Osaka and Umeda Stations. It is also known for its Floating Garden Observatory.
Osaka Museum of Housing and Living: This museum has a recreation of an Osaka town from the late Edo Period (1603-1867), which you can view from a 9th floor observation deck.
Hankyu Umeda Main Store: A large department store with a variety of shops and restaurants.
Grand Front Osaka: A large commercial complex that includes shops, restaurants, offices, a cinema, a hotel and a few residential towers.
HEP Five: A shopping complex with a distinctive red Ferris wheel on its roof.
7. Osaka Castle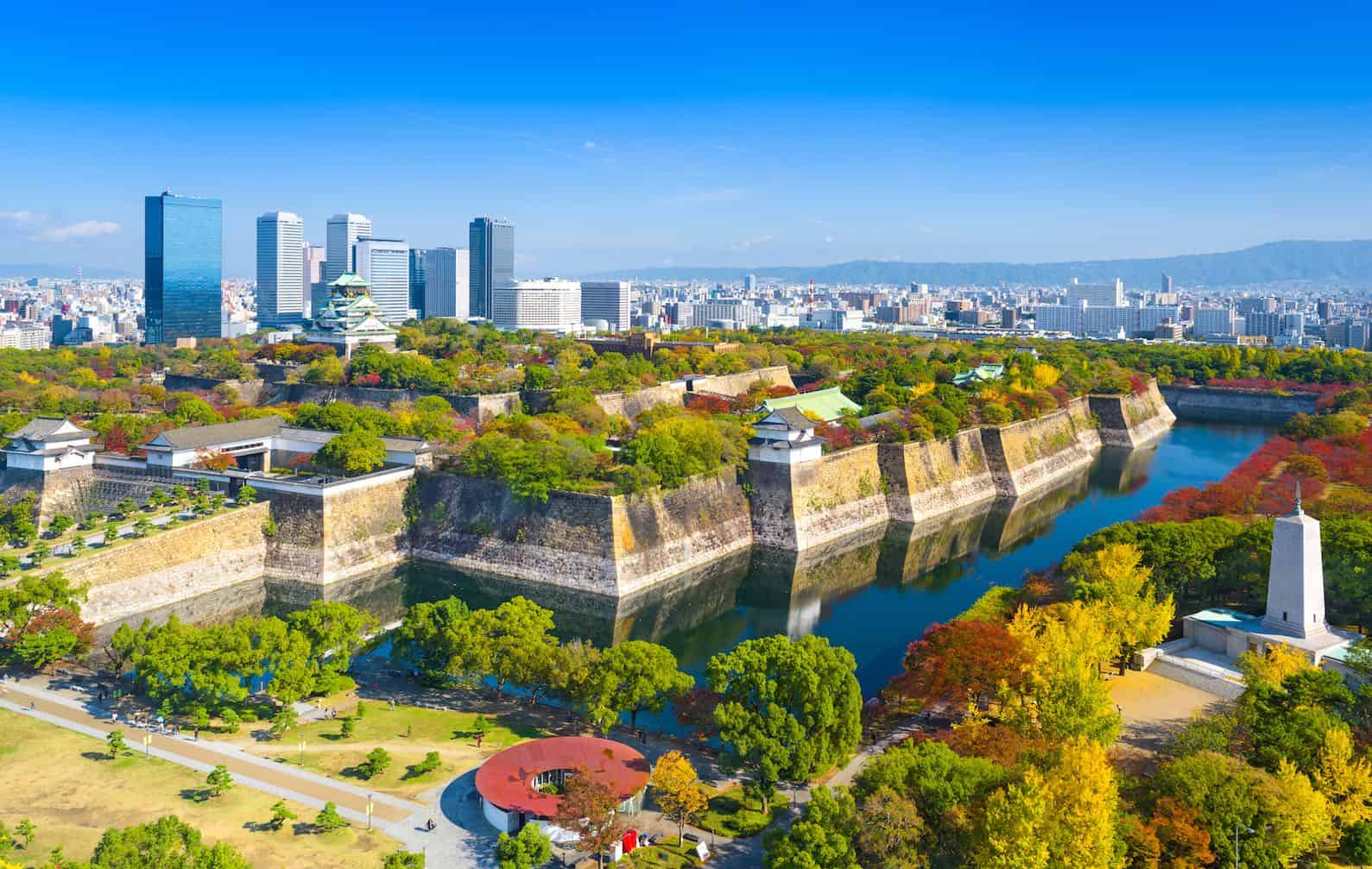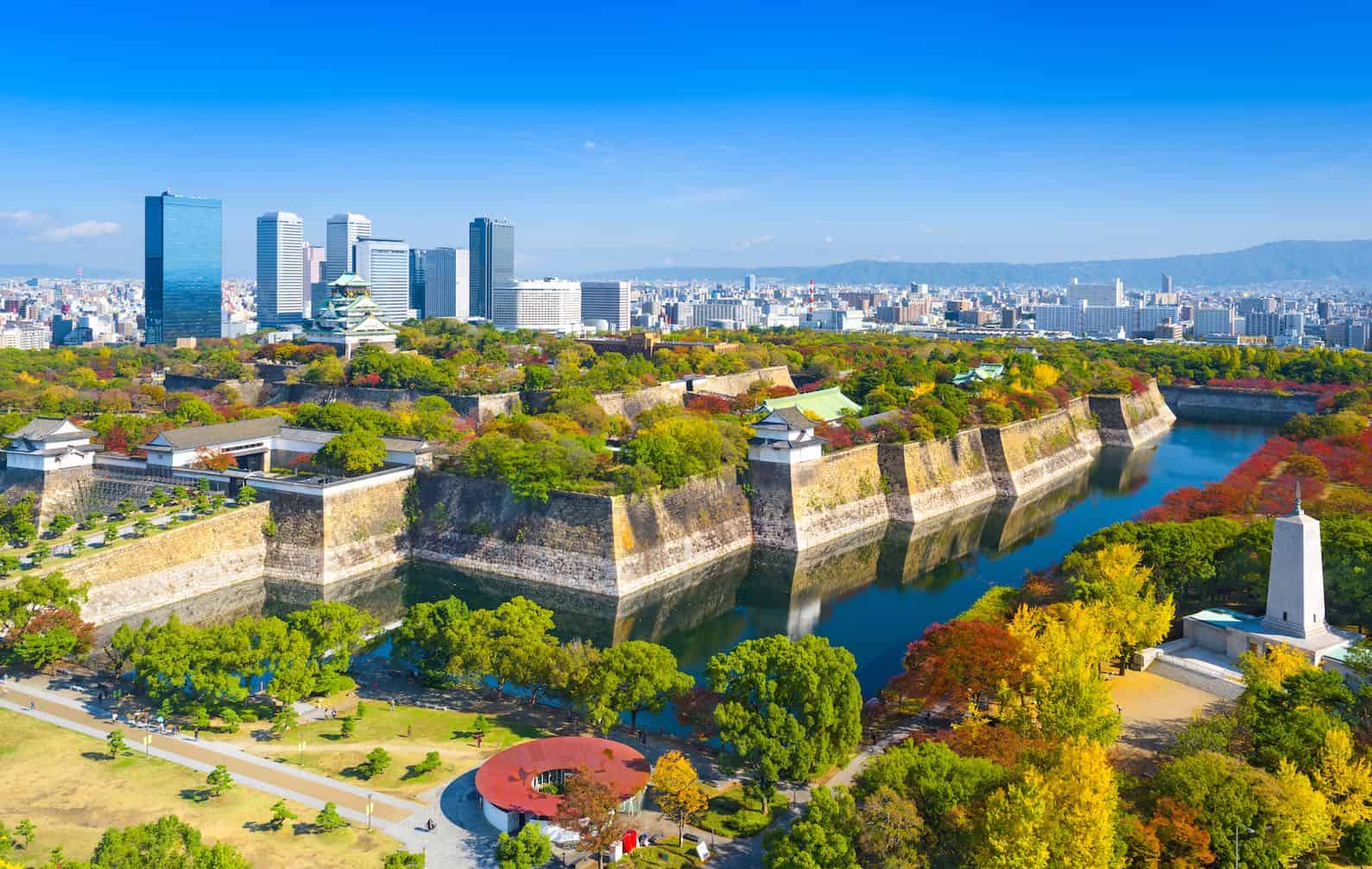 Here you will find the famous Osaka castle which is situated in a beautiful large open park where you will find many people relaxing or jogging. The park has free wifi which makes it a popular place with young people hanging out and enjoying the weather.
Its not as convenient as other places mentioned but still a quick taxi or subway ride to the rest of Osaka. Near by you will find some restaurants and Hotels, you can also visit the Osaka Museum which is right next to the NHK building at the south side of the park.
Our picks for must visit places near Osaka Castle
Osaka Museum of History: Located just across the street from Osaka Castle Park, the museum exhibits a variety of artifacts and displays about the history of Osaka.
Osaka Castle Park: Surrounding the castle, the park offers a scenic view with its beautiful trees, walking paths, and view of the castle.
Osaka-jo Hall: A multipurpose arena in the castle park used for a variety of events including concerts and sporting events.
Nakanoshima Park: A beautiful public park located on the island of Nakanoshima, nestled between the Dojima and Tosabori rivers. It's home to the Osaka Central Public Hall and the Osaka Prefectural Nakanoshima Library.
Shitennoji Temple: Known as the first Buddhist temple in Japan, it's a short distance from Osaka Castle and is a must-visit for history and architecture enthusiasts.
Map Of Osaka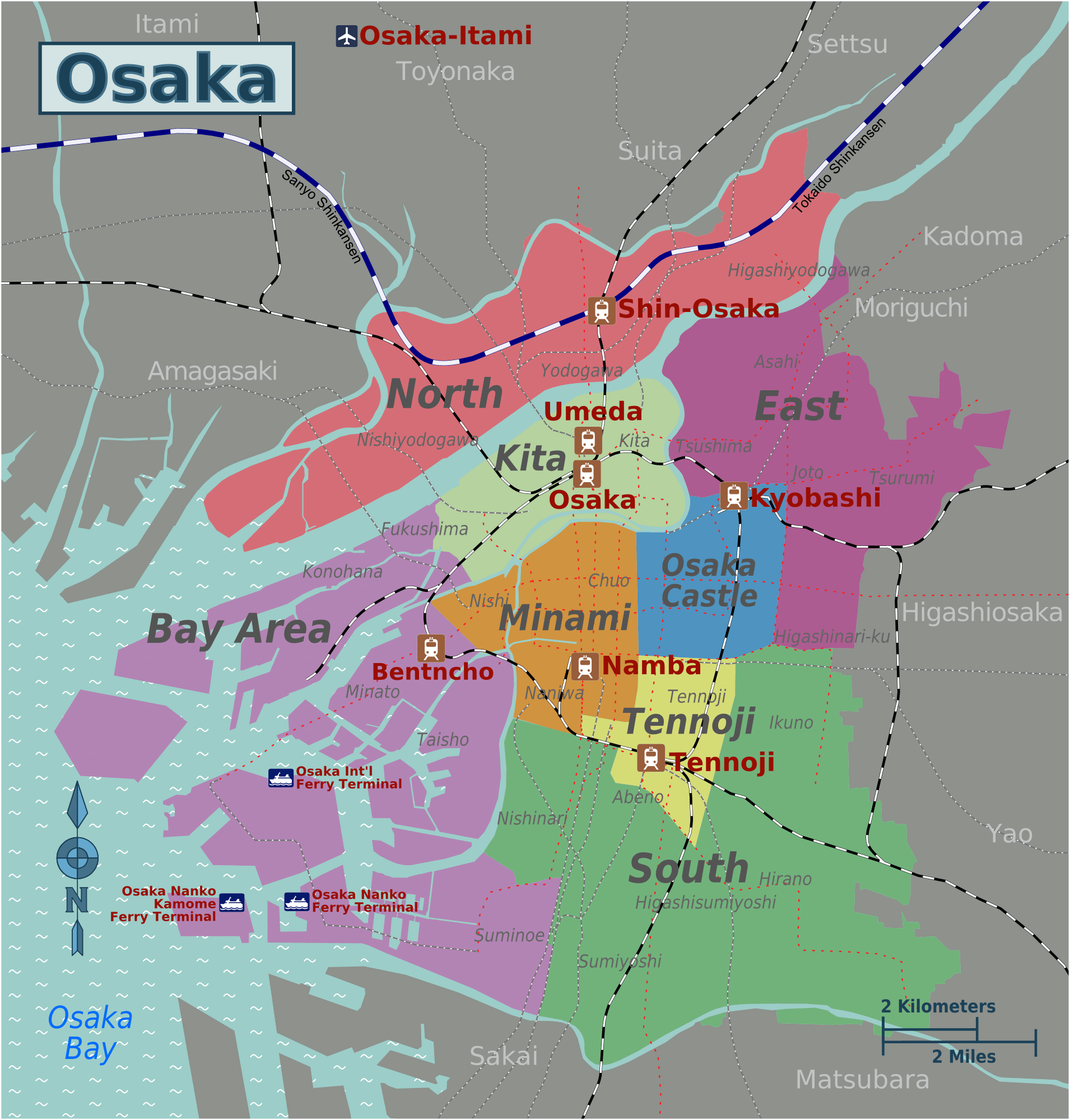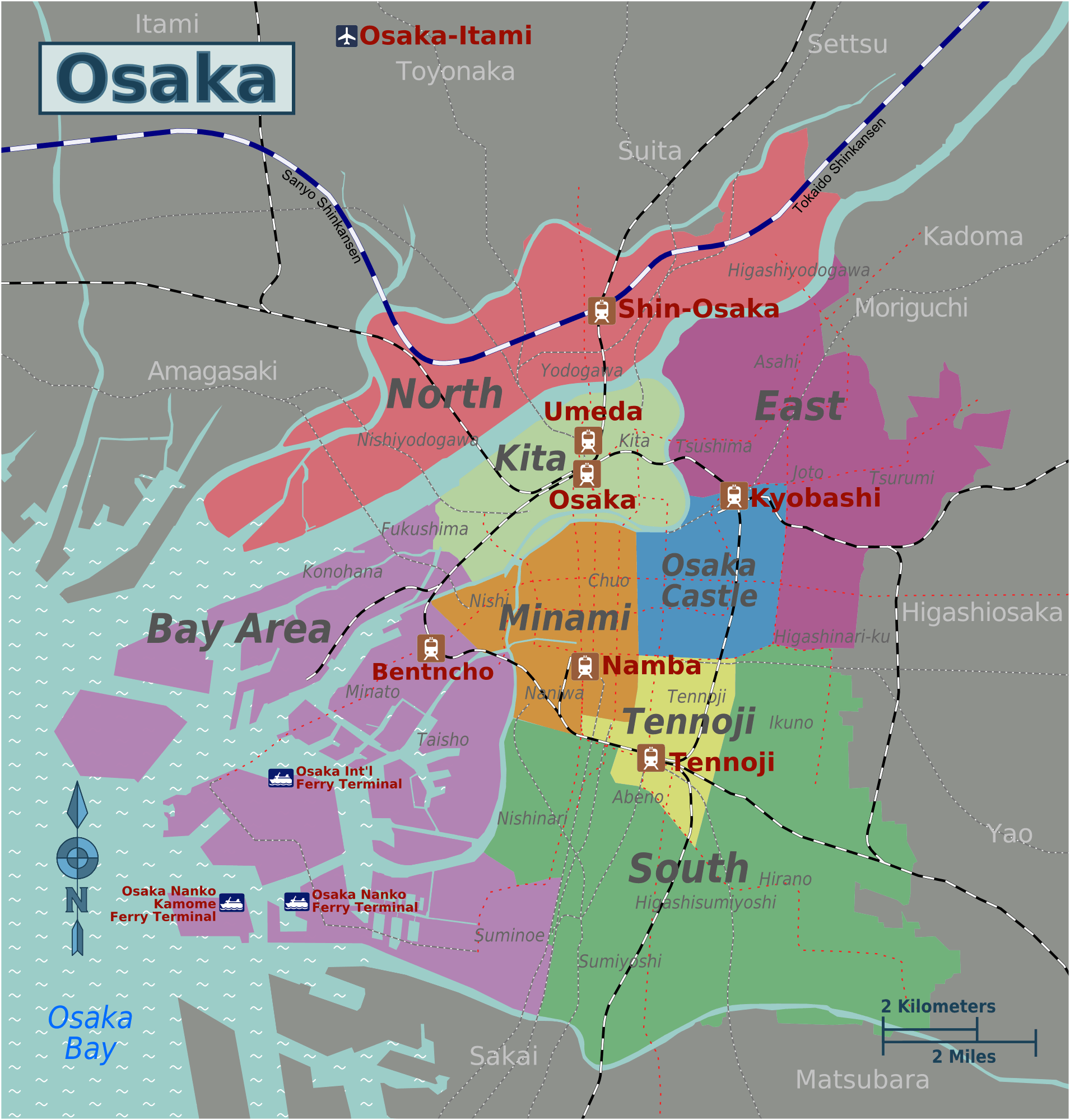 March 15, 2023

Dotonbori, a vibrant district in Osaka's Namba area, is a must-visit destination for any traveler seeking to experience the authentic

May 20, 2023

A Comprehensive Guide to Universal Studios Japan History of Universal Studio Japan Universal Studios Japan, often abbreviated as USJ, is

June 12, 2020

10 Things To Do In Osaka If you are planning to visit Japan soon, one of the cities you should