Kita (Umeda)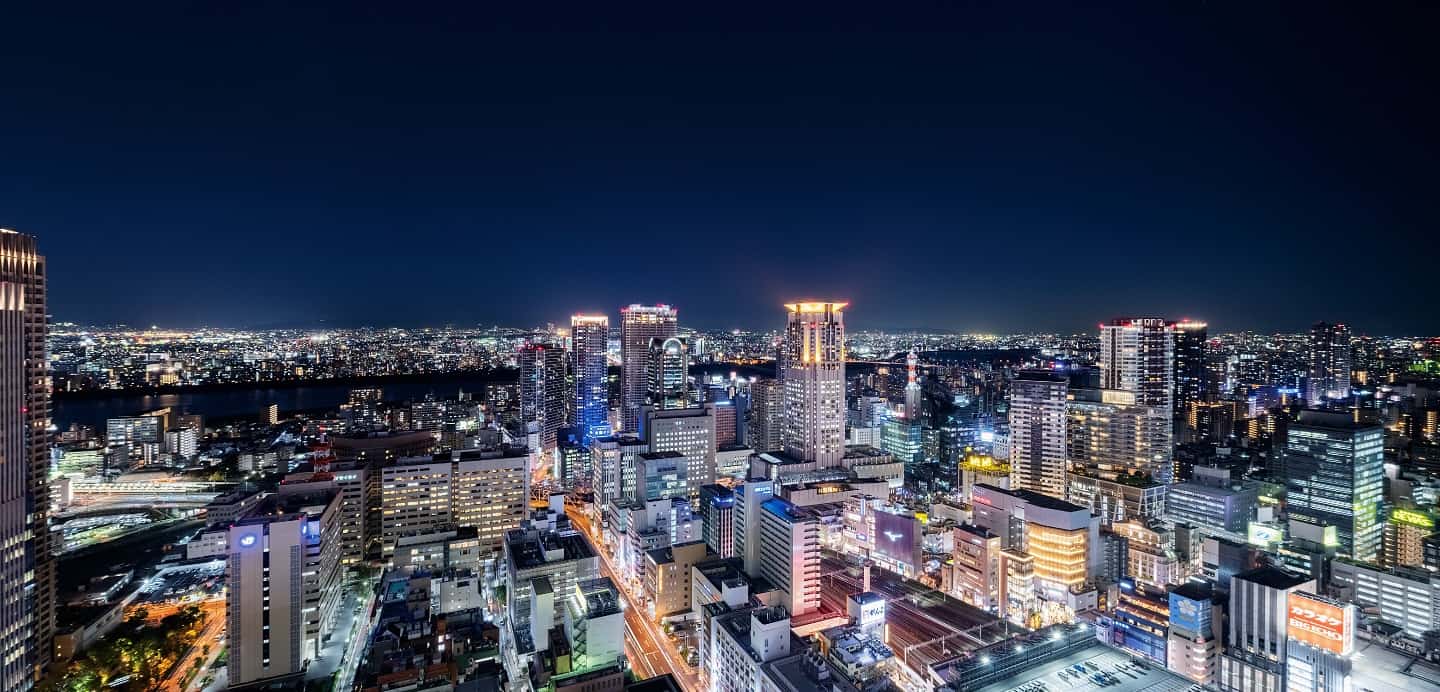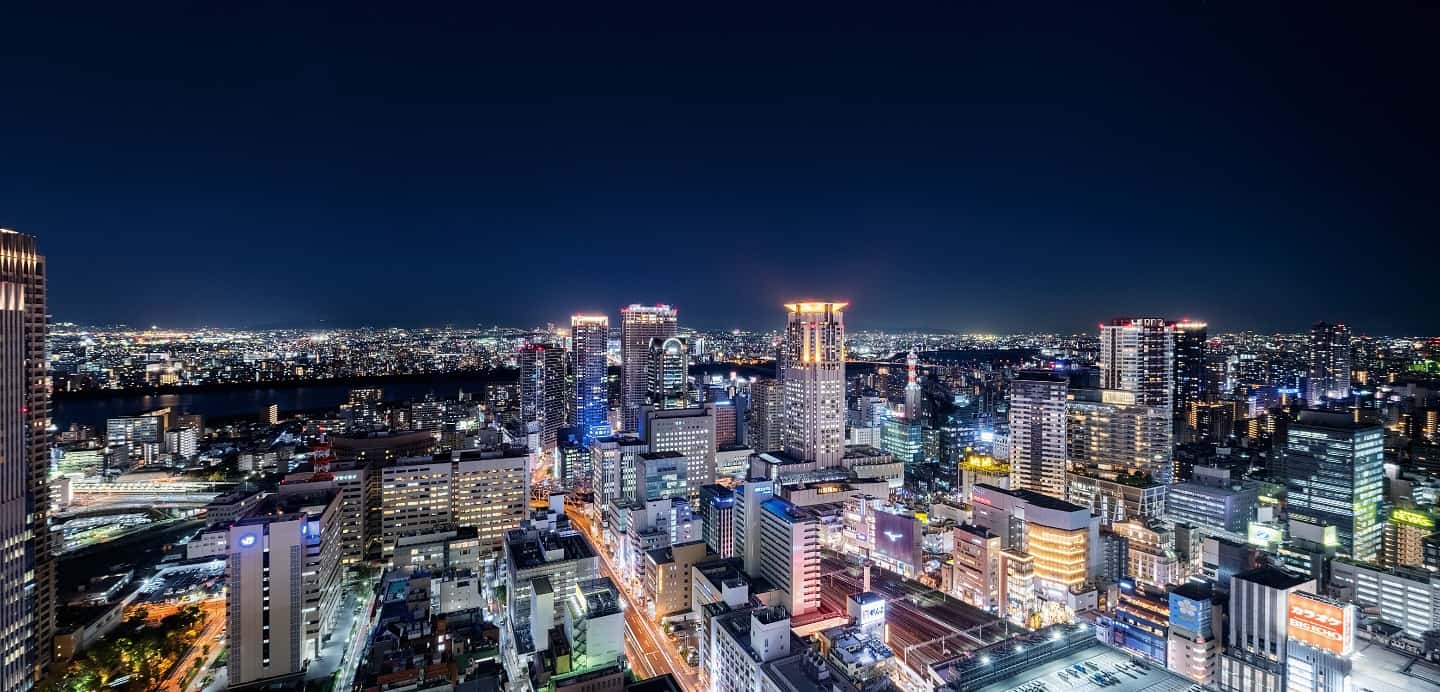 First time visitors to the second largest city in Japan can struggle to find where to stay in Osaka. Looking for a location that has easy access to all areas in Osaka, Kyoto, Nara & Kobe? The Kita area (Kita meaning North) is an ideal spot for travelers to Japan thanks to its close proximity to the four main train lines in Osaka.
Kita has many large department stores and a huge underground mall that even locals can get lost in called Whity Mall. Kita is a large clean & safe area full of restaurants and popular tourists sights such as the Umeda Sky Building and the HEP5 wheel.
Umeda is home to lots of premium hotels such as The Hilton and The Ritz-Carlton for travelers who don't need to worry about the cost of a trip to Japan.
Minami (Namba / Shinsaibashi)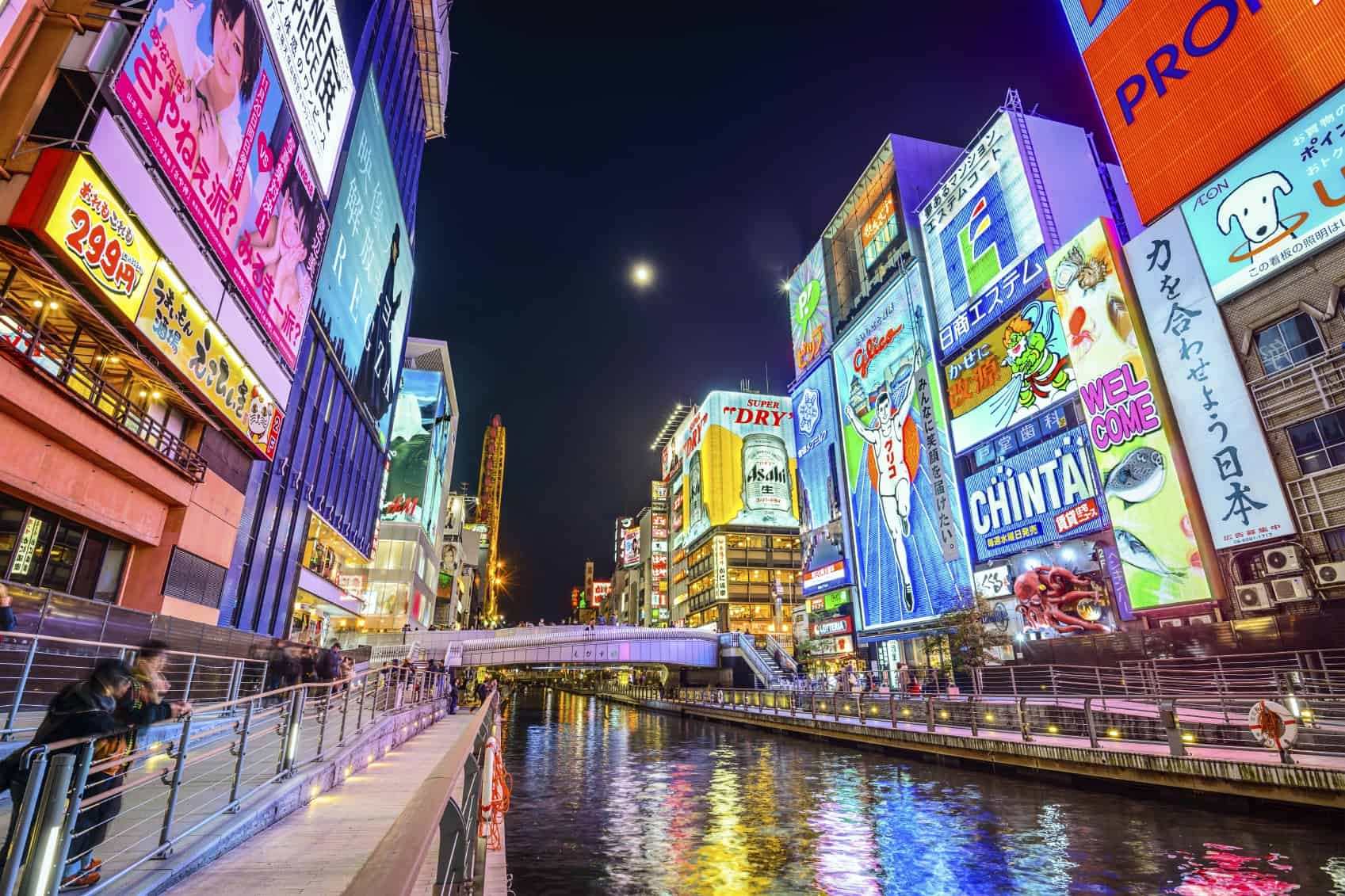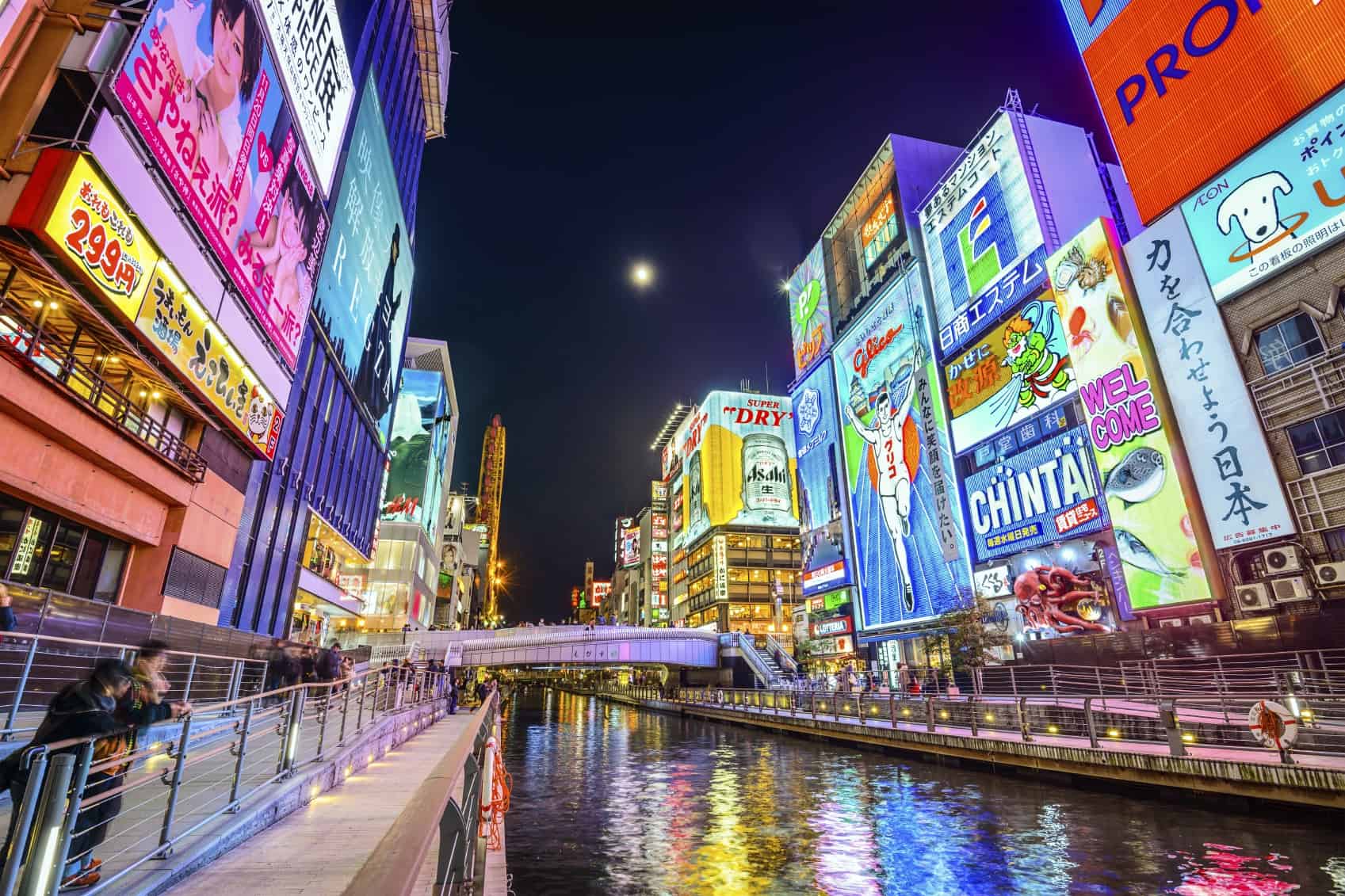 The second place in our guide to where to stay in Osaka is Minami (meaning south).  Arguably the most popular area to visit and stay in Osaka, it has a huge shopping and entertainment area around the beautiful Dotonbori canal where locals like to jump in when the local baseball team wins (Hanshin Tigers).
Miniami is almost always busy and also connected to the three main train lines which means getting around is no problem. If you are visiting Osaka just for the night life then we would highly recommend choosing to stay here in Osaka as you will never tire of things to do.
Honmachi (Central Osaka)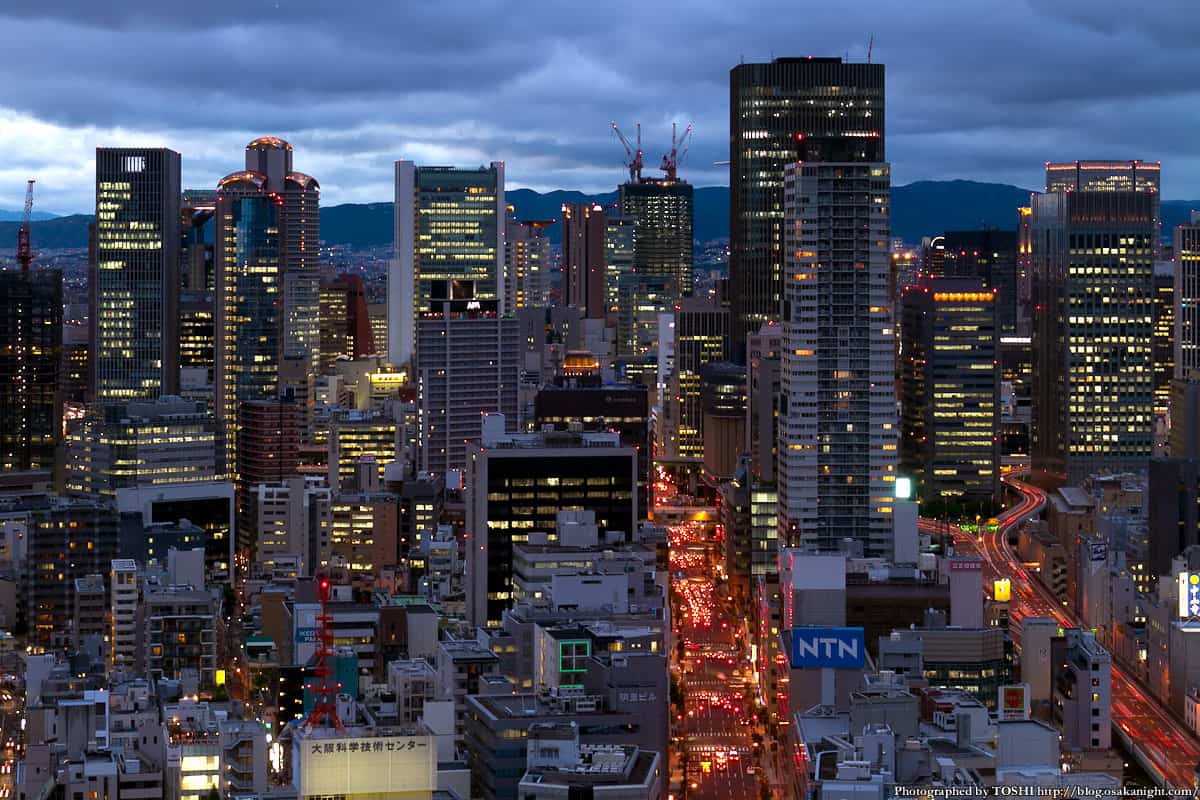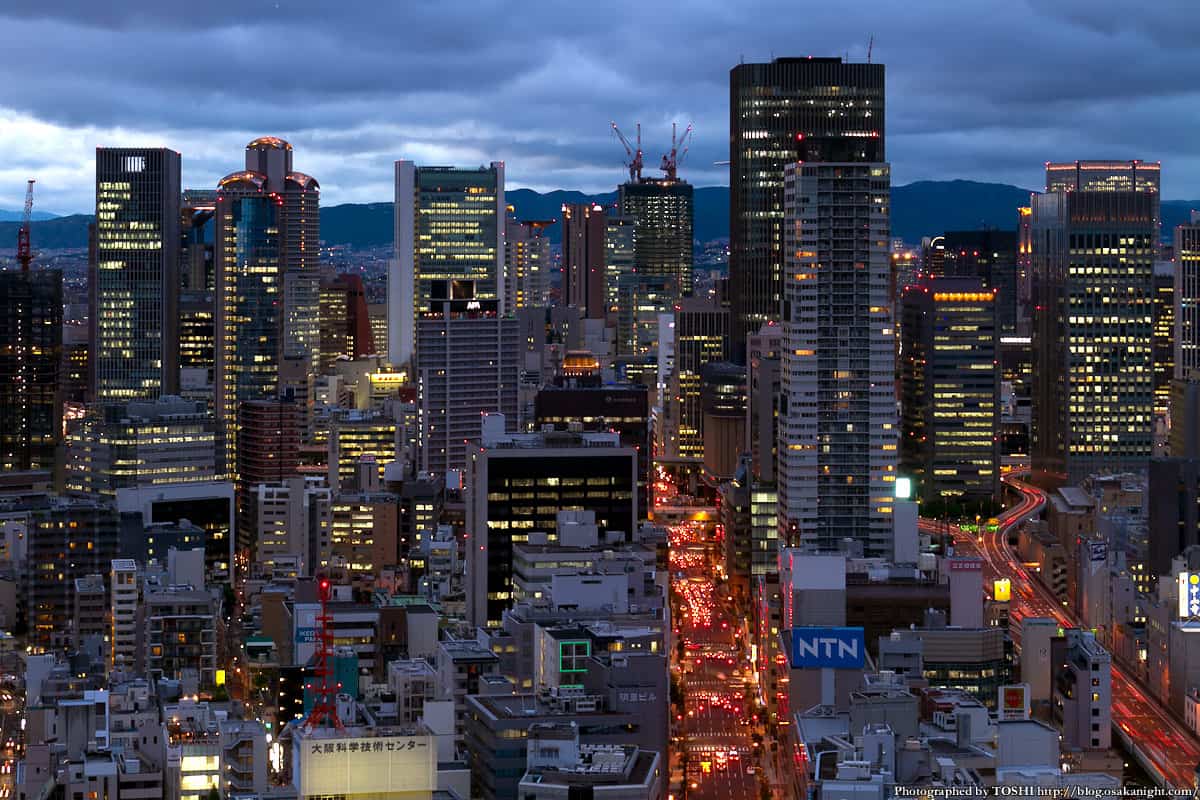 Our third area in our guide to finding where to stay in Osaka is a little bit more relaxed than the transport hub of Kita and the nightlife of Minami. Honmachi is based right in the middle of both areas right in the center of Osaka.
There are still plenty of great places to eat and shop with lots of nice hotels at a more reasonable price. The Midosuji line runs through Honmachi making it very easy to connect to the south or north of Osaka.
You can also walk from Minami to Honmachi if you've had one too many shots of sake and missed the last train home.
Shin-Osaka Area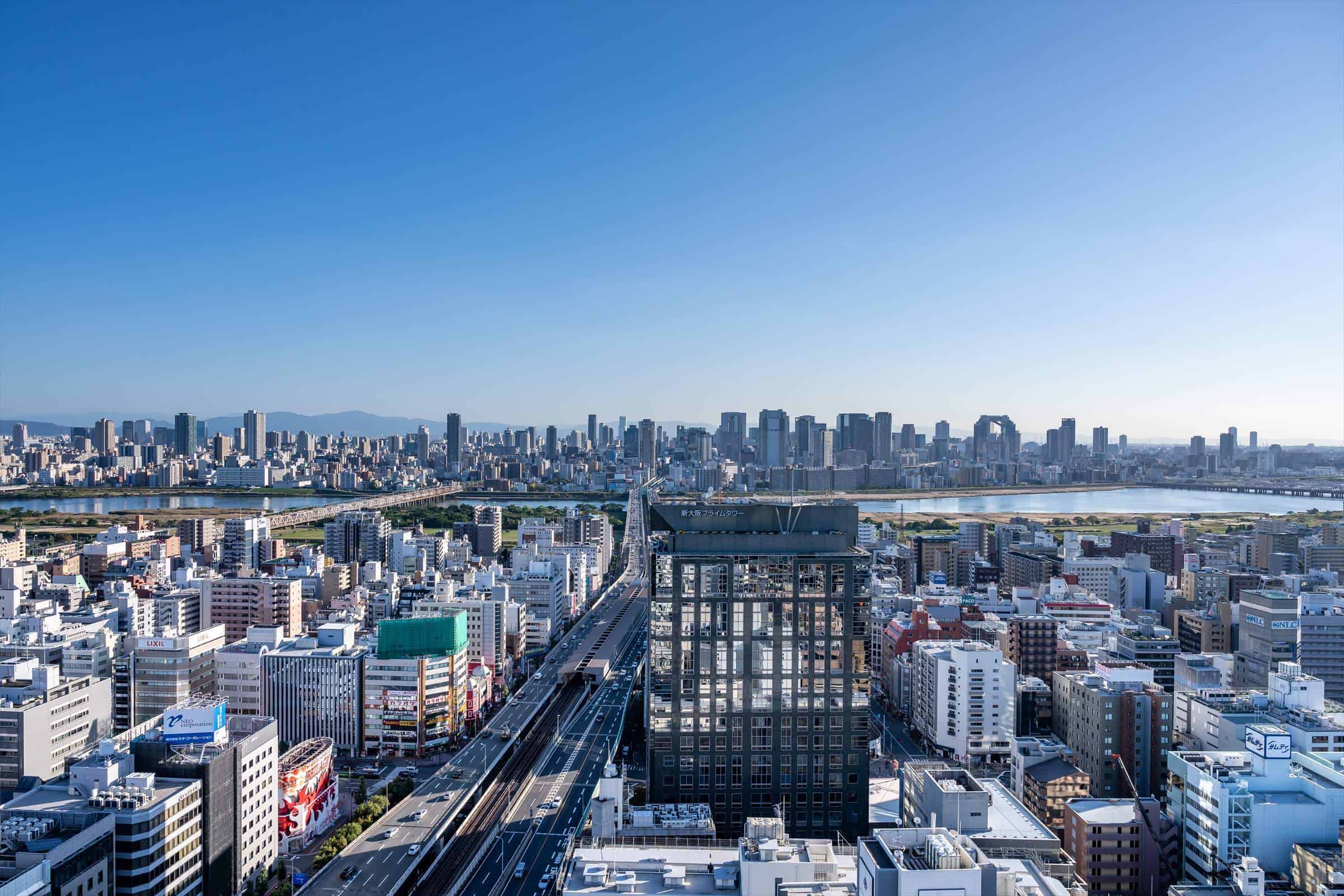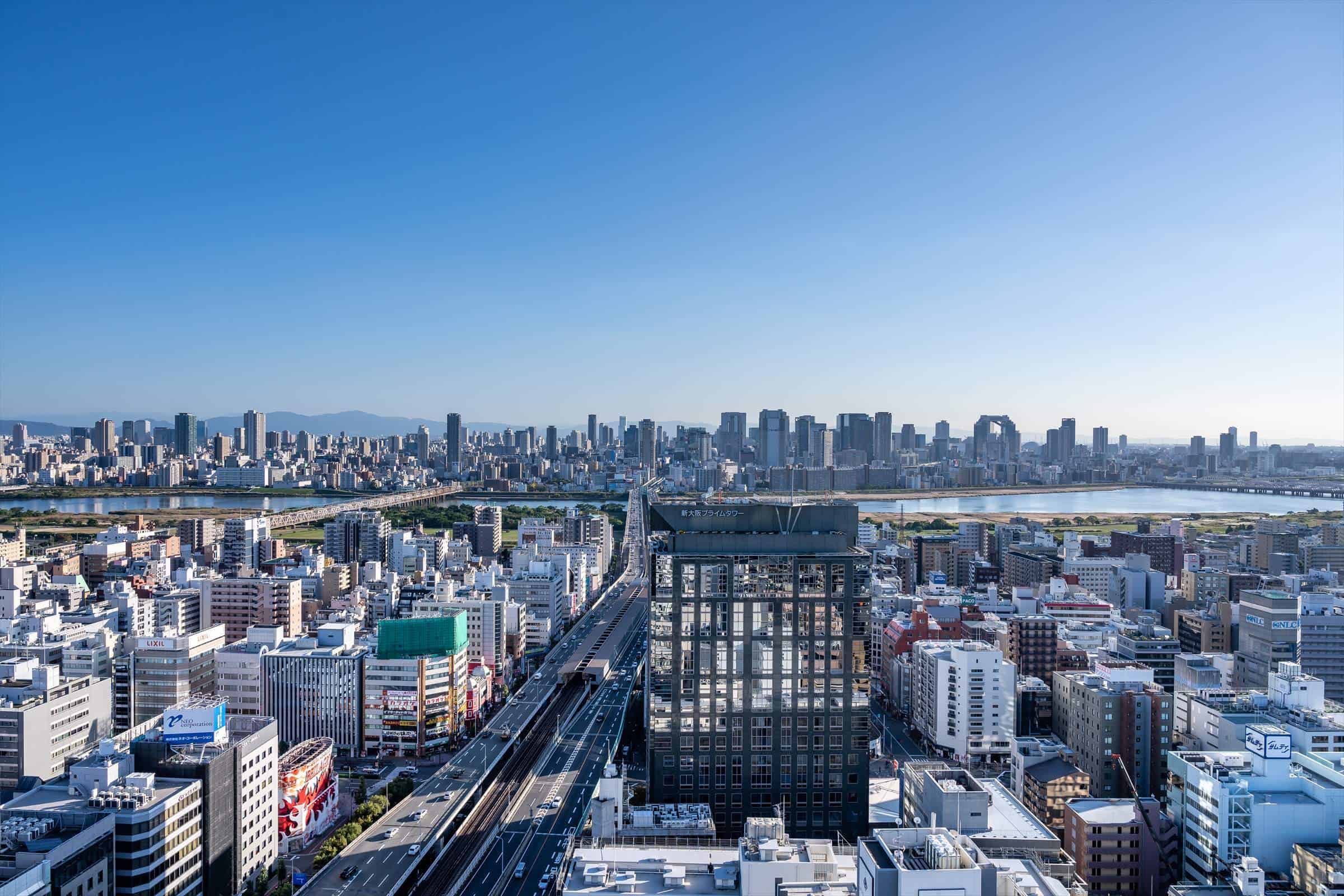 Looking for where to stay in Osaka if you have a Japan Rail bullet train pass? Look no further than Shin Osaka. The shin Osaka station will let you ride the Shinkansen (bullet train) all over Japan. This is especially great if you have the JR pass that lets travelers have unlimited access to the many bullet trains found in Japan. The JR pass is only available to tourists outside Japan so make sure you apply for one before leaving!
Shin Osaka is also just two stops from Kita ku (6 minutes via the Mido Suji line) which means you can have access to the great shopping and restaurants found there.
Due to its popularity you'll find lots of cheap hotels aimed at travelers looking for a place to rest their heads.
Tennoji Area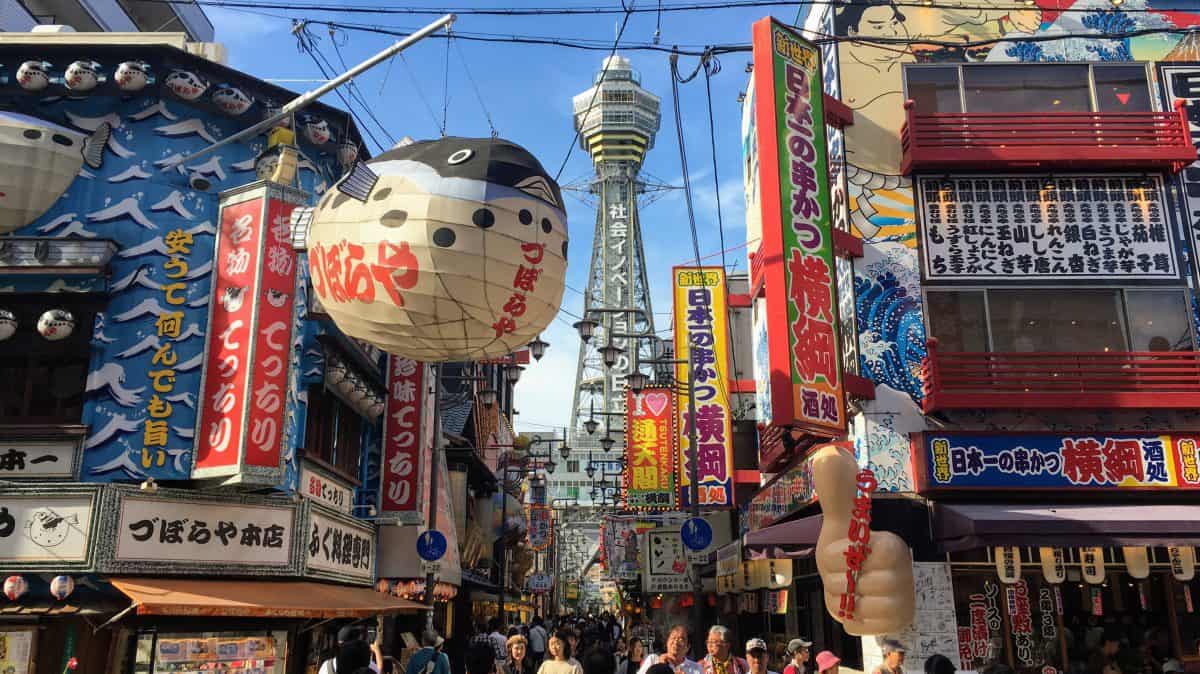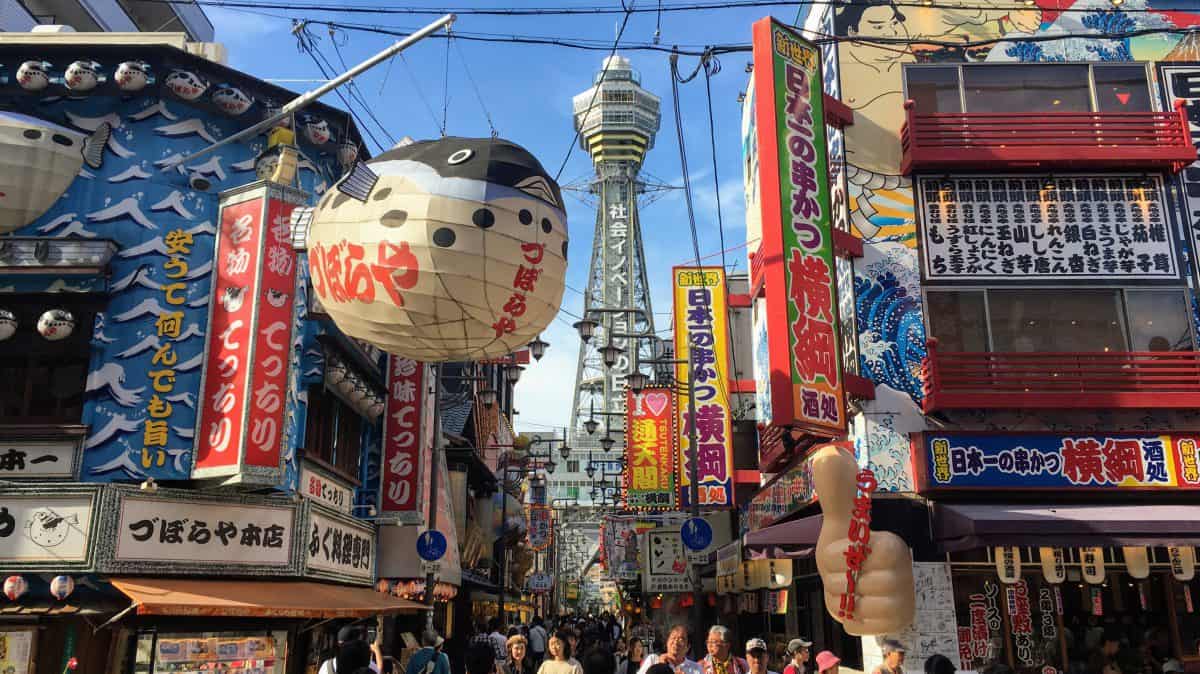 The fifth place in our where to stay in Osaka guide is one of the oldest areas in Osaka. Tennoji has a lot of charm and is located south of Umeda and the Osaka Castle, it is also home to the oldest Buddhist temple in all of Japan – the Shitennō-ji.
Compared to the other areas Tennoji may feel a little rough but it's nothing to worry about, after all this is Japan. 
Tennoji is also home to a great Zoo and the Abeno Harukas 300 (300M tall) building which gives you a 360-degree view of Osaka from the top.
You can access the Midosuji line here which means jumping from South to North Osaka is very easy.
Osaka Castle Area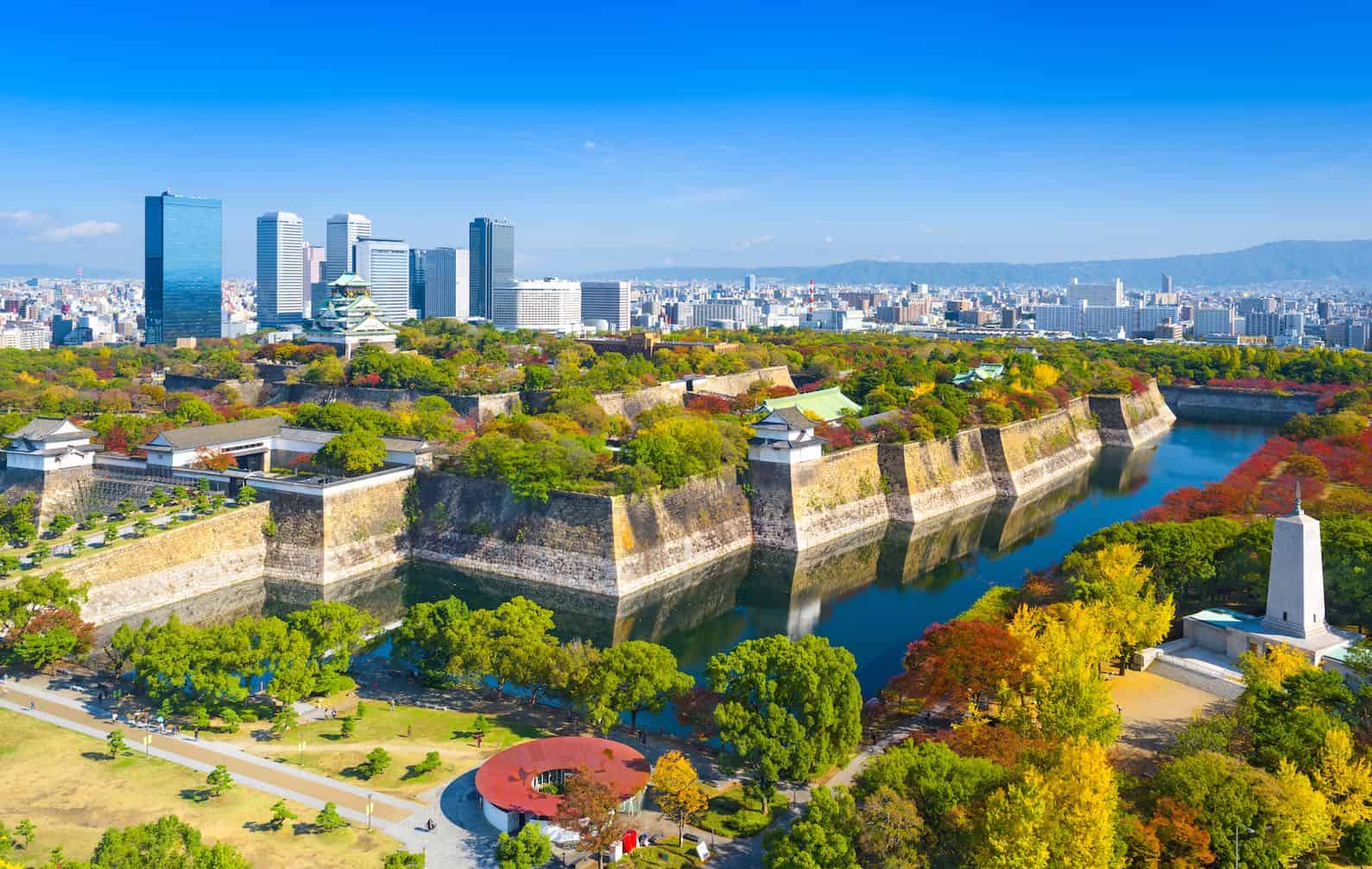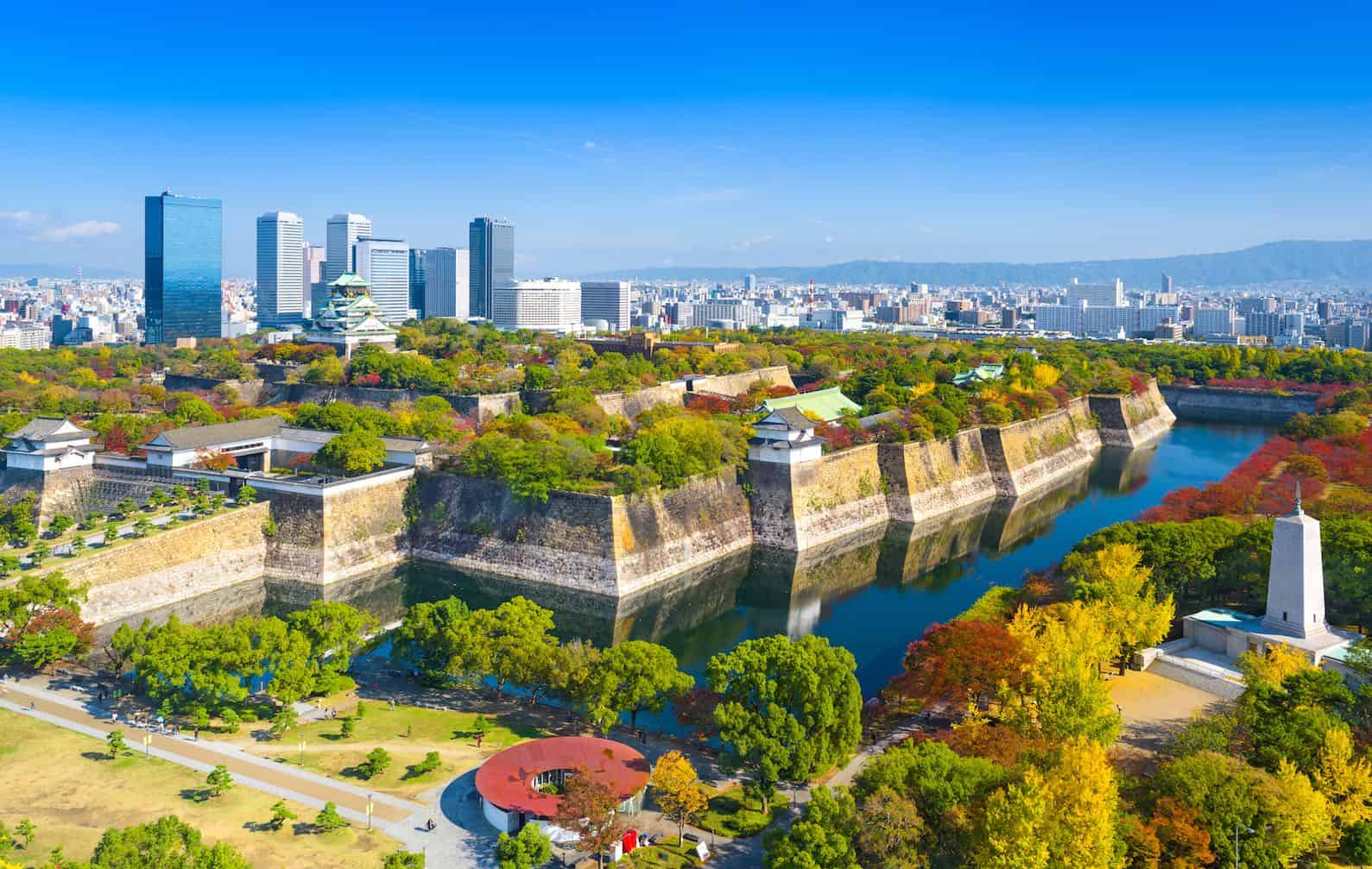 Here you will find the famous Osaka castle which is situated in a beautiful large open park where you will find many people relaxing or jogging. The park has free wifi which makes it a popular place with young people hanging out and enjoying the weather.
Its not as convenient as other places mentioned but still a quick taxi or subway ride to the rest of Osaka. Near by you will find some restaurants and Hotels, you can also visit the Osaka Museum which is right next to the NHK building at the south side of the park.
Map Of Osaka