It should come as no surprise that Tokyo is one of the most popular tourist destinations in the world. It's the center of a country that has a unique culture, rich history, and incredible architecture and nature. It's a city that attracts all sorts of travelers. While it's great that it has so many options, it can make it confusing when trying to figure out where to stay in Tokyo.
When thinking of where to stay in Tokyo, it is important to consider a place that meets your needs. Tokyo is huge, and a lot of the attractions are spread across the city. Due to this, we recommend having an idea of what you want to do before you find your accommodation.
By finding a centralized place to stay in Tokyo, you will save you time, money, and energy. If you are open to anything in Tokyo, we suggest staying in an area that is close to the JR Yamanote train line, or any subway line really, for easy access to the various places you may need to visit. Apart from transportation and, you will also need to think about restaurants and shops.
In our opinion, the top five places for convenience are Shinjuku, Ginza, Tokyo Station, Shibuya, and Asakusa. Each area has its own merits therefore, choose carefully according to your needs during your time of travel.
Let's take a closer look at each of these locations.
Shinjuku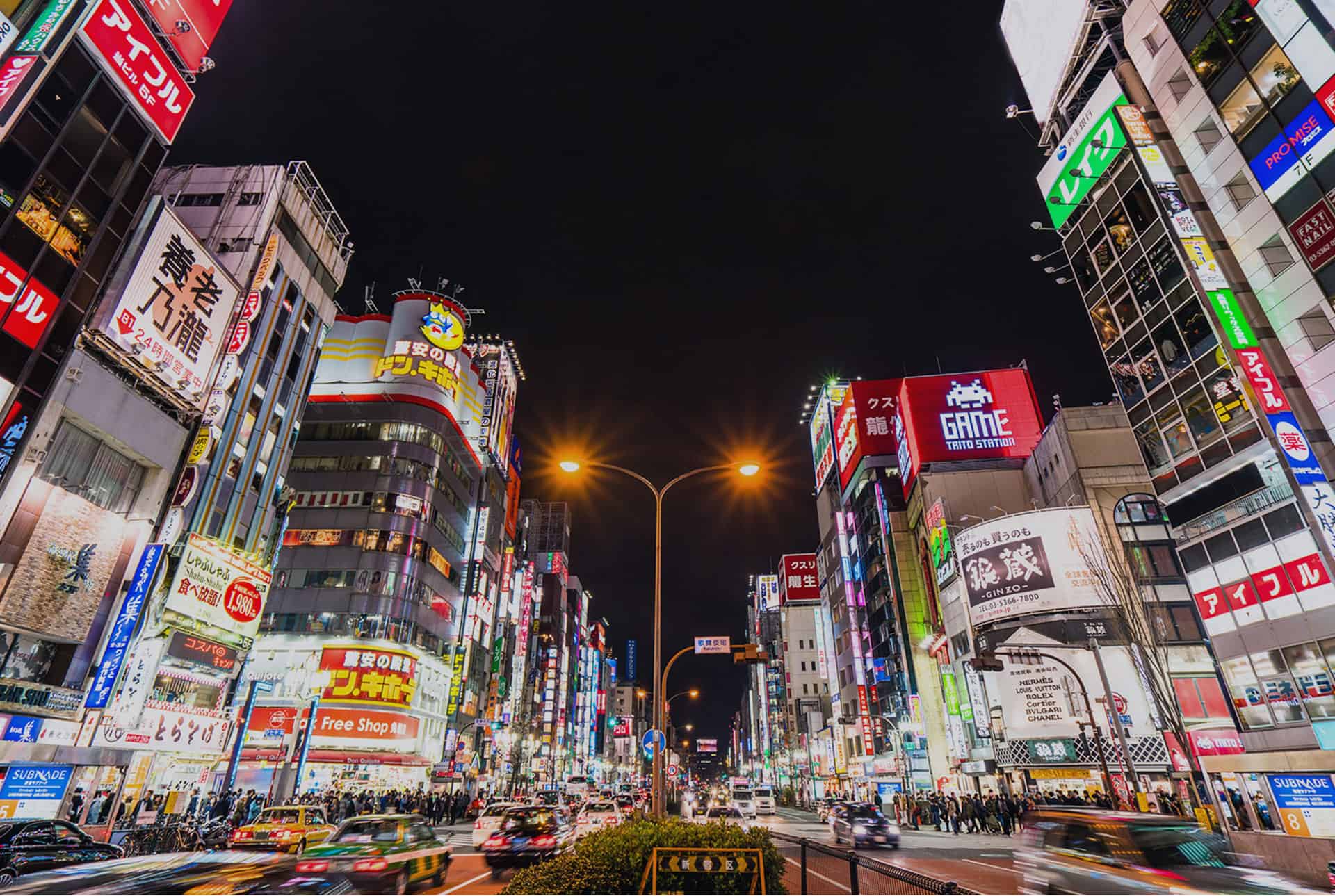 Shinjuku is one of the most popular districts for both tourists and locals in Japan. Shinjuku is a bustling town with over one million people boarding trains through their subway station everyday. It is known for its lavish entertainment options, upscale shopping areas, and unique restaurants.
The district is the perfect spot for tourists looking for a fun night. With some of the best pubs, liveliest nightclubs, and even a robot restaurant, Shinjuku provides plenty of options for entertainment.
In terms of accommodation, we recommend the following places:
Park Hyatt Tokyo
This is one of the most famous hotels in Tokyo. It is in the west of Shinjuku and if you are lucky (and affluent) enough to get a room facing the west, you will be able to see spectacular views of the city and Mount Fuji on a clear day.
The Park Hyatt Tokyo is a beautiful, elegant oasis of peace and tranquility. It has eye-popping views and excellent facilities. It has a wonderful pool and spa for you to relax in. It also has restaurants, and a dazzling lounge bar that will make you feel like you're in a movie.
It is a high-end place to stay and even though it is far from the Shinjuku Station, it provides quite the experience for its visitors. In case you need to get to the station, buses, taxis, and shuttles are available.
Tokyu Stay Shinjuku
This hotel is just a short walk from the Shinjuku Station and therefore a little more convenient for those who do not want to use buses or shuttles. It is also close to Tokyo's shopping and entertainment center, which allows you to enjoy more of the town vibe. It has ample accommodation and its amenities allow you to unwind in comfort after a full day of exploration.
The facilities provided will depend on the type of room you choose, but they are adequate. You will find a safe, television, refrigerator, and even a washing and drying machine in almost every room. It also offers a business center, pool, and fitness room.
Therefore, with the convenience of transportation and the great value for your money, Tokyu Stay is a place you may want to try out. It saves you time, money, and energy.
Ginza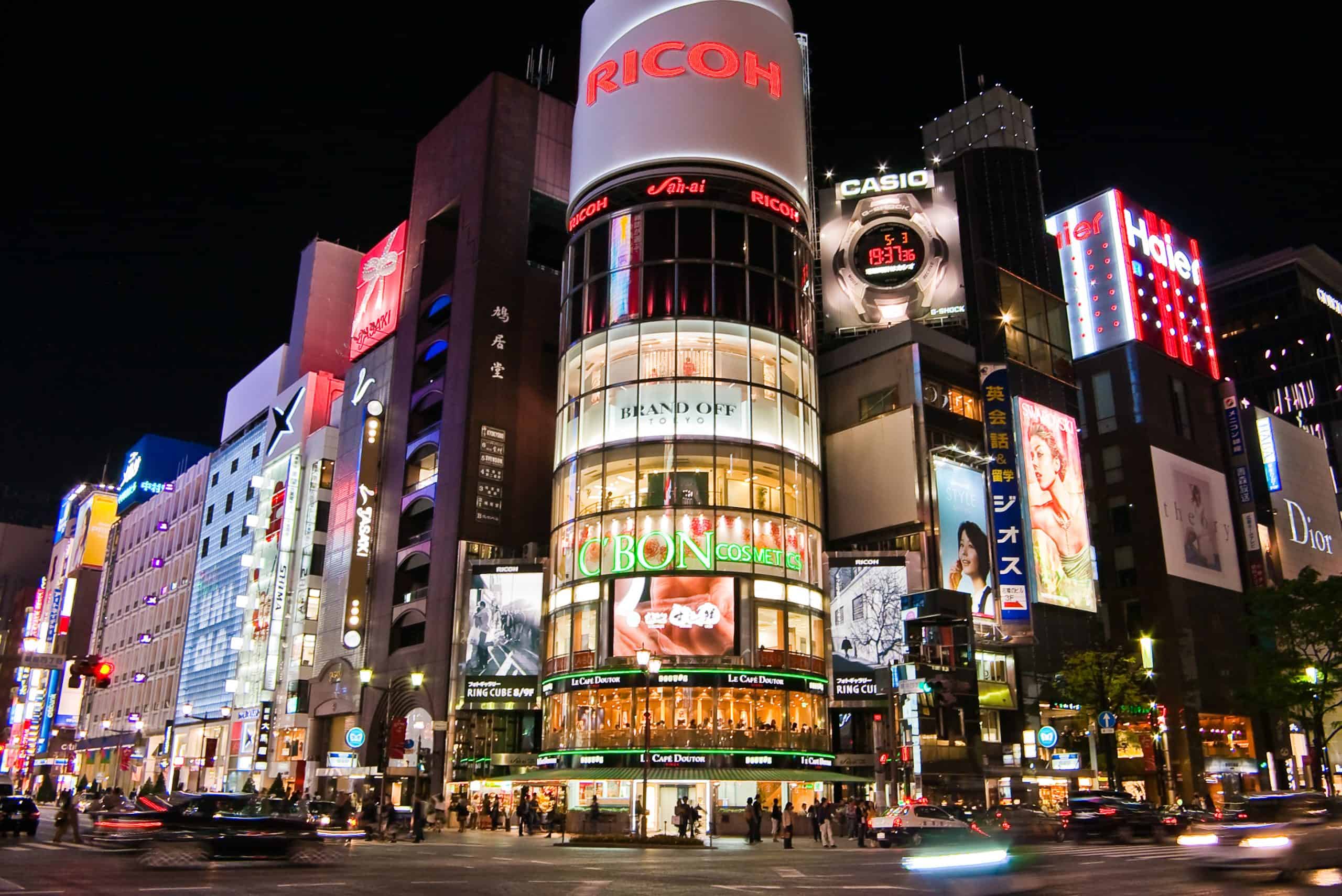 Ginza is the high-end area for shopping in Japan and therefore it may feel a bit intimidating to most tourists. However, it also has its reasonable amount of mid to low-range priced shopping and dining options. A good reason to stay in Ginza is its convenience of sightseeing, travel, and it does not have too many people. The places to try in Ginza are the Millennium Mitsui Garden Hotel and the Tokyu Stay Ginza.
Millennium Mitsui Garden Hotel
This is a sleek mid-range hotel in Ginza. It is close to Tokyo Station and the Asakusa Toei subway line is right under the hotel. This provides easy access to the rest of Tokyo as well as Haneda Airport.
The rooms are elegant, private, but also quite spacious by Tokyo standards. In addition, they are modern and well designed. It is the perfect hotel for those traveling as a couple. They have an excellent traditional Japanese breakfast, although western meals are available for those who may prefer otherwise.
Restaurants and shopping are all within walking distance. The Tsukiji fish market is close by for those who may have an interest in visiting it.
Tokyu Stay Ginza
Like its counterpart in Shinjuku, this hotel offers  convenience of transport and value for your money. It is three minutes from the Ginza Station and one minute from the Higashi-Ginza Station making them both quite accessible on foot. It is close to the Tsukiji fish market, so you can enjoy an early morning tuna auction. The Kabukiza Theatre, a symbol of Japanese culture, and shopping areas are also just within walking distance.
They have comfortable rooms with everything you need. In terms of room amenities, you will find a microwave, washing, and drying machine, safe, and refrigerator, on the list appliances provided.
Tokyo Station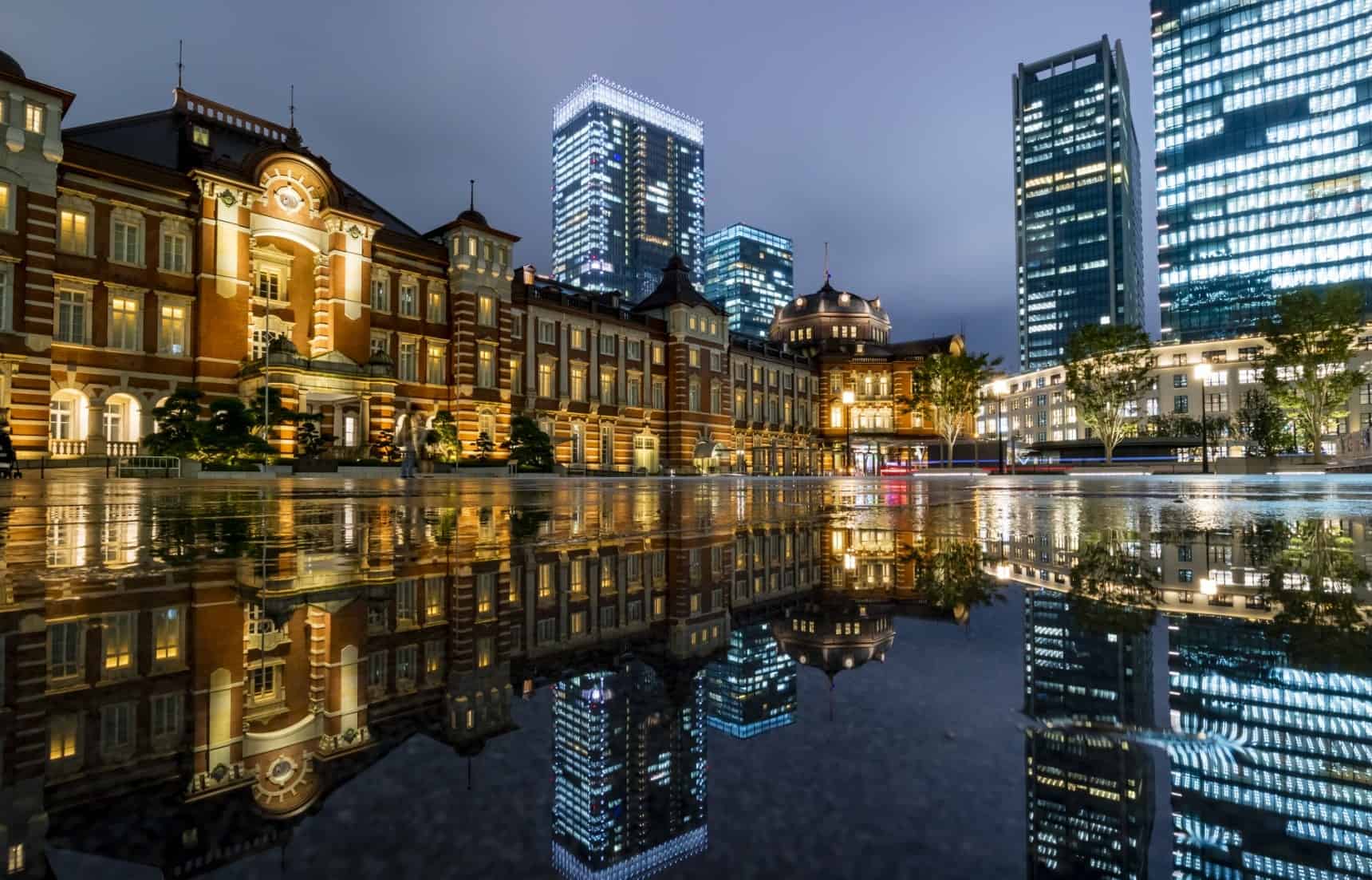 Another area you will most likely want to consider for your stay is Tokyo Station. The area is the main transportation hub in Japan and therefore you will have the convenience of proximity to transportation. If you want to explore places all across Tokyo, it's great to stay by a station.
Places you may check out for accommodation are The Tokyo Station Hotel and Hotel Ryumeikan.
The Tokyo Station Hotel
This is an iconic, red brick building located in the heart of Tokyo. It has a rich heritage and the hospitality here is second to none. The hotel was home to many visitors during the Great Kanto Earthquake of 1923. It provided refuge for many people.
The Tokyo Station Hotel is a mid-range hotel, overlooking The Imperial Palace, and the rooms have a European flair. It provides modern comfort with classy and lovely furnishings. The service is excellent and they leave you wanting for nothing. It is everything you need in a hotel you cannot go wrong with this place.
Hotel Ryumeikan
This hotel is very reasonably priced and equipped with everything you need. It is also right next to Tokyo Station, making its location unbeatable.
The rooms are small, but the design provides comfort and convenience. For an extra fee, you can have a healthy Japanese breakfast at the hotel restaurant. You can get connecting rooms at the request and they have a laundry service that you can pay for. You will love the staff, which is made up of excellent and welcoming people. So, if you are looking for comfort and convenience at a competitive price, then this is it.
Shibuya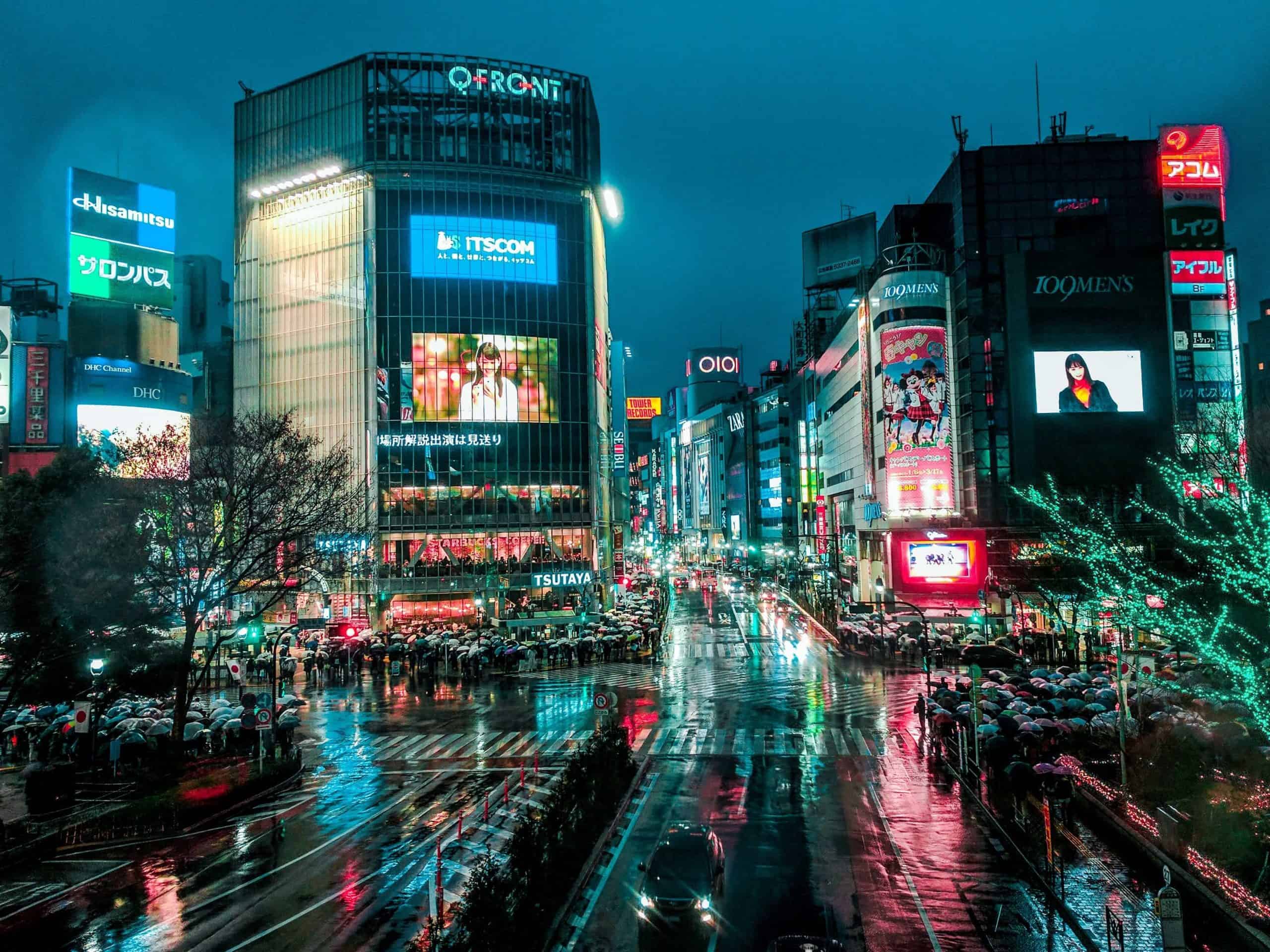 Shibuya has an atmosphere just like Shinjuku. Shibuya Station is the transportation hub in the area, providing easy access to airports and central Tokyo. For places to stay, check out Shibuya Excel Hotel and Tokyu Stay Shibuya.
Shibuya Excel Hotel
This hotel is in a vibrant and energetic location close to Shibuya Mark City. It is close to phenomenal restaurants and a great shopping area. In the vicinity of the hotel is Omotesando Hills and right next to it are the scenic views of Yoyogi Park.
You can choose your room according to your purpose of stay. For your comfort, they have provided air conditioning, a television, refrigerator, humidifier, a fireplace and they have a laundry and dry-cleaning service that you can pay for. The twin rooms are affordable, spacious, and huge by Tokyo standards.
Tokyu Stay Shibuya
The area may not be known for affordability, but the Tokyu Stay Shibuya provides a great option. It is a great apartment-style hotel with spacious rooms, a small kitchen, and in classic Tokyu Stay Hotels fashion, you will find a washing machine and a dryer. It is in a residential area with a supermarket. Therefore, considering that the room has a kitchenette, you can save quite an amount of money.
It is on a quiet street that is close to Shinsen Station. The one drawback is you need to prepare for the uphill fifteen-minute walk from Shibuya Station to the hotel.
Asakusa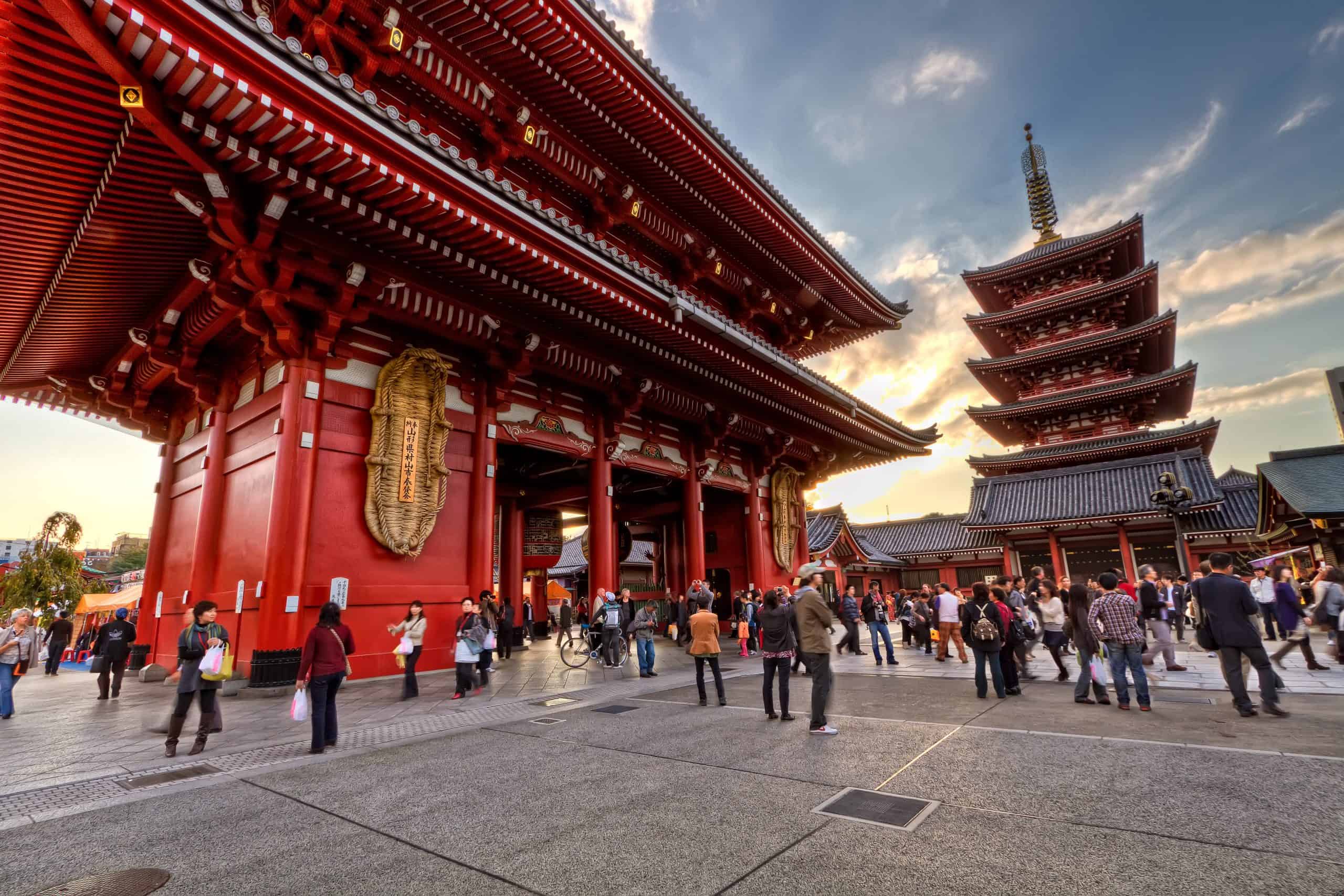 If you are traveling with a group of friends or older children, then Asakusa is the place for you. Check out The Gate Hotel Asakusa Kaminarimon by Hulic and MyCube by MyStays
The Gate Hotel Asakusa Kaminarimon
The Gate Hotel Asakusa Kaminarimon by Hulic is two minutes from Asakusa Station, making it very easy for one to walk around and explore. It is also close to the Senso-Ji Temple. It has a nice open terrace with a bar on the roof that provides a great view of the city and the Tokyo Sky Tree.
The rooms in this hotel are modern, well-equipped with everything you need, and quite spacious by Japanese standards. They have options for twin rooms that can accommodate two adults and an older child.
MyCube
This is the ideal place to stay for the lone traveler, or if you are just curious and want to try the unique cube hotel experience. It is brand new and quite large for a cube hotel. The high ceilings provide the hotel with a grand and spacious feeling.
One drawback is that it is lacking in privacy, as the rooms are only separated by a thin rolling screen. However, the place is quite secure and you can only access the floor of your room using your floor card. They also provide lockable bag storage and have free Wi-Fi.
There are plenty of small eateries in the neighborhood, and for convenience of travel, you will find the underground station right next door.