If you're wondering about the best places in Japan to visit, you're in luck! Japan is a vibrant country that offers a unique blend of ancient traditions and modern advancements that is sure to leave a lasting impression on any traveler. From bustling cities to serene temples, Japan has something for everyone. Here are the top 10 things to do and see that should be on your bucket list.
Top Tourist Attractions in Japan
| Accommodation Type | Description | Location | Average Price Range (per night) |
| --- | --- | --- | --- |
| Ryokan | Traditional Japanese inns that offer tatami-matted rooms, communal baths, and kaiseki dinners. | Hakone, Kyoto, Nara, Kanazawa, Takayama | $150-$500 |
| Minshuku | Budget-friendly accommodations that are similar to ryokans but with simpler amenities. | Rural areas and small towns | $50-$150 |
| Capsule Hotels | Unique accommodations that offer small capsules for sleeping, usually with shared bathrooms and amenities. | Major cities such as Tokyo and Osaka | $20-$50 |
| Modern Hotels | Hotels that offer luxury amenities and modern facilities, such as rooftop pools and Michelin-starred restaurants. | Major cities such as Tokyo, Kyoto, and Osaka | $200-$1000+ |
Japan is home to many iconic tourist attractions that you won't want to miss. Here are some of the top attractions with recommendations and tips to include on your Japan itinerary:
Tokyo Tower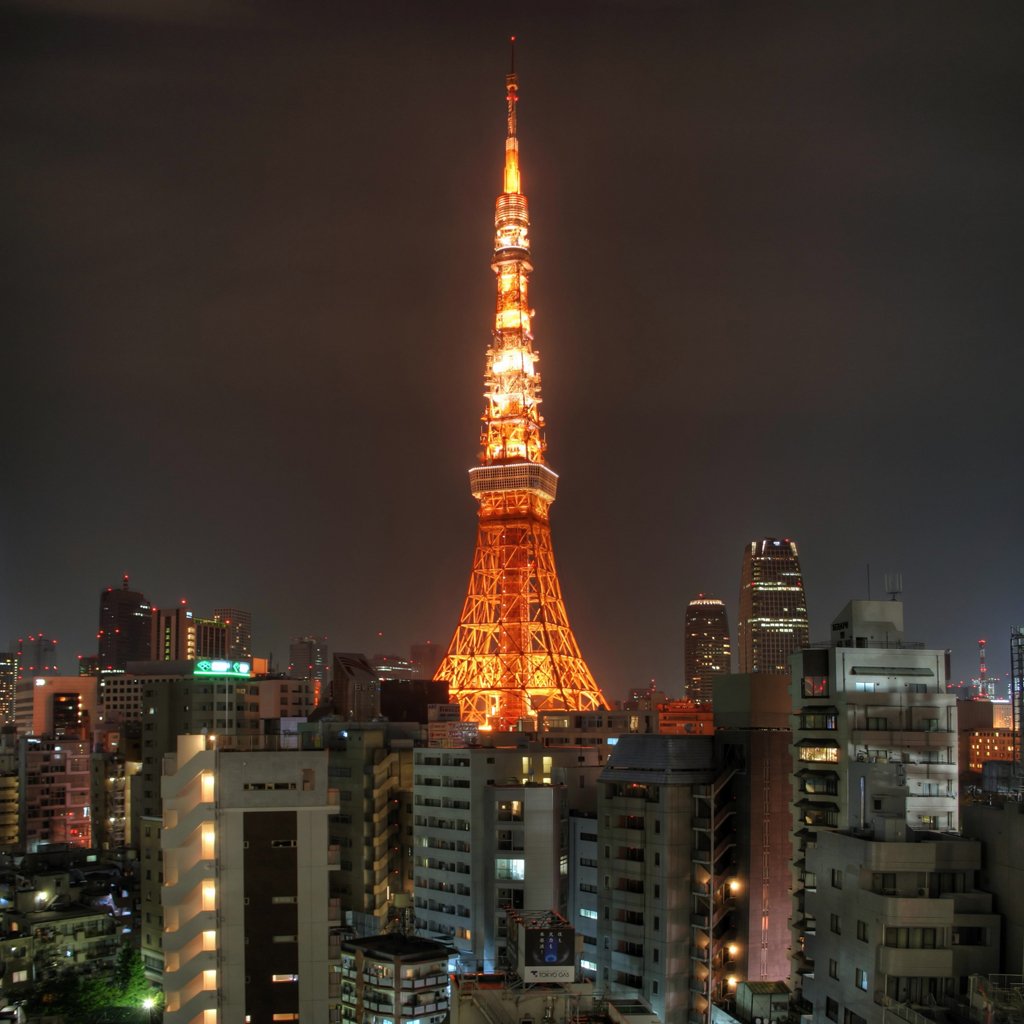 Located in the heart of Tokyo, the Tokyo Tower is an iconic landmark that offers stunning views of the city. Visitors can take an elevator to the top of the tower and enjoy breathtaking views of the skyline. For the best experience, visit during sunset or at night when the city lights up.
Mount Fuji
Mount Fuji is Japan's highest mountain and a UNESCO World Heritage Site. Visitors can hike to the top of the mountain or take a scenic helicopter ride to enjoy the breathtaking views of the surrounding landscape. It's important to note that the climbing season is limited to July and August, and permits are required.
Hiroshima Peace Memorial Park
Hiroshima Peace Memorial Park is a somber reminder of the atomic bombing that devastated the city during World War II. The park features a museum and various monuments dedicated to promoting peace. Take your time to reflect on the history and pay respect to the victims.
The Ultimate Japan Bucket List

Provides a list of top tourist attractions in Japan including Tokyo Tower, Mount Fuji, and Hiroshima Peace Memorial Park.
Includes information about traditional Japanese culture, festivals, and events celebrated during the best time of year to go to Japan. Delve deep into the heart of Japanese cuisine, indulge in outdoor activities that resonate best with each season, soak in the warmth of onsens and hot springs, and enjoy shopping experiences tailored to the time of year. The guide also provides insights into accommodations and transportation to ensure your visit is both memorable and convenient..
Encourages readers to visit Japan and experience its unique culture and attractions.
Traditional Japanese Culture
Japan has a rich cultural heritage that is steeped in tradition. Here are some of the traditional cultural activities you should experience during your trip to Japan:
Tea Ceremonies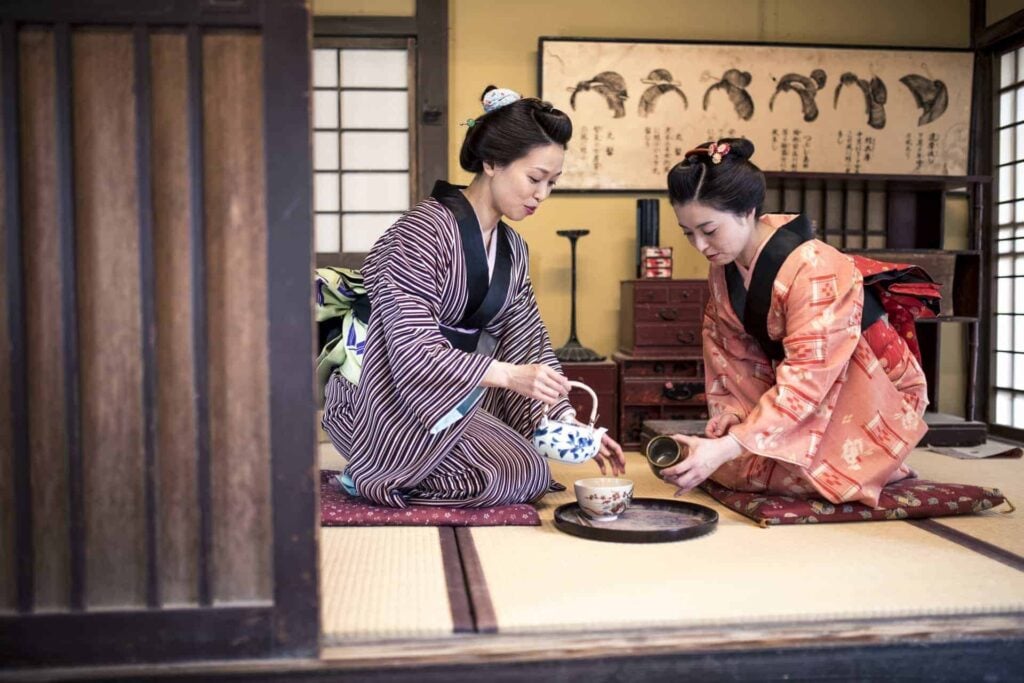 Tea ceremonies are an essential part of Japanese culture. Visitors can experience the traditional tea ceremony and learn about the etiquette and history of the practice. Consider booking a tea ceremony experience with a tea master for a more authentic experience.
Calligraphy
Japanese calligraphy is an art form that involves using a brush and ink to create beautiful characters. Visitors can learn about the art of calligraphy and try their hand at creating their own piece. Look for calligraphy workshops or classes in cities such as Kyoto or Tokyo.
Kimono Wearing
The kimono is a traditional Japanese garment that is worn on special occasions. Visitors can rent a kimono and experience the traditional dress of Japan while exploring the city. Head to areas such as Asakusa in Tokyo or Gion in Kyoto for a more authentic experience.
Festivals and Events in Japan
Japan is known for its festivals and events that celebrate its unique culture. Here are some of the major festivals and events you should attend during your trip to Japan:
Cherry Blossom Festival
The Cherry Blossom Festival is one of Japan's most popular events. Visitors can witness the blooming of the cherry blossoms and participate in traditional hanami (flower viewing) parties. The best time to see the cherry blossoms varies by region, but generally falls between late March and early May.
Sapporo Snow Festival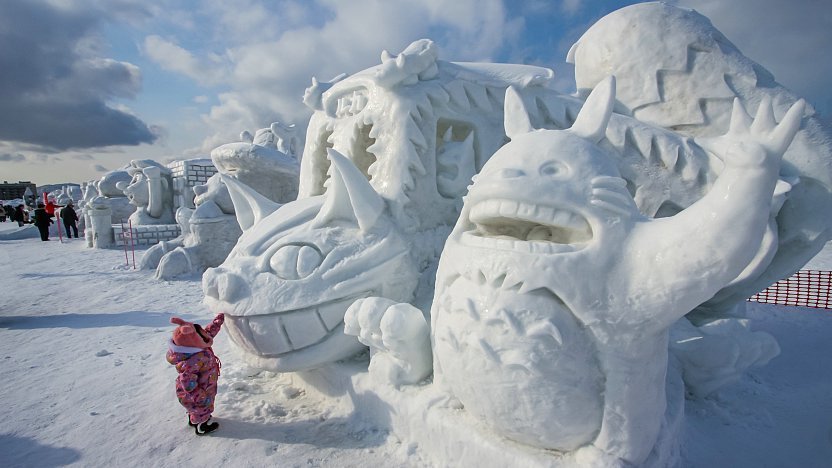 The Sapporo Snow Festival is a winter event that features elaborate snow sculptures and ice statues. Visitors can enjoy a range of winter activities, such as ice-skating and snowboarding. The festival is usually held in early February.
Japanese Cuisine
Japanese cuisine is renowned for its fresh ingredients and unique flavors. Here are some of the must-try dishes you should sample during your trip to Japan:
Sushi
Sushi is a popular Japanese dish that consists of bite-sized portions of raw fish and rice. Visitors can try a range of sushi dishes, from traditional nigiri to modern fusion rolls. For the best sushi experience, head to Tsukiji Fish Market in Tokyo.
Ramen
Ramen is a hearty noodle soup that is popular throughout Japan. Visitors can try a range of ramen varieties, from spicy miso to creamy tonkotsu. Look for local ramen shops or chains such as Ichiran or Ippudo.
Tempura
Tempura is a dish that features battered and deep-fried seafood and vegetables. Visitors can try a range of tempura dishes, from shrimp to sweet potato. Some of the best tempura restaurants can be found in Kyoto or Tokyo.
Outdoor Activities in Japan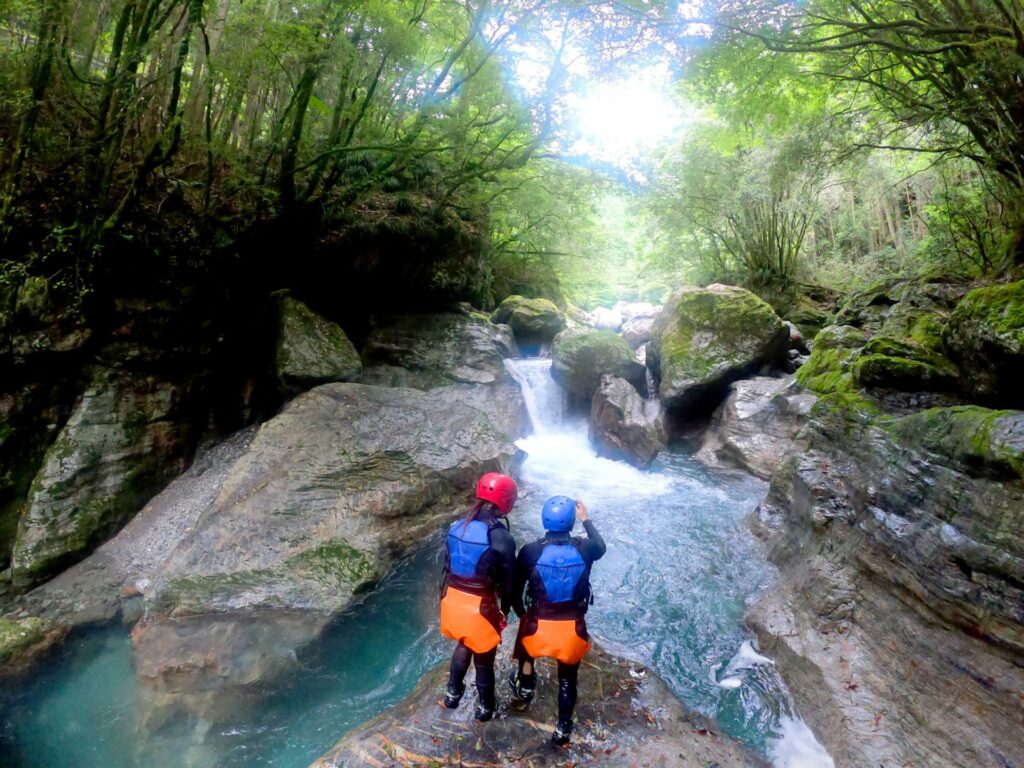 Japan is home to some of the most beautiful natural landscapes in the world. Here are some of the outdoor activities you should experience during your trip to Japan:
Hiking
Japan has a range of hiking trails that offer stunning views of the surrounding mountains and forests. Some popular hiking destinations include Mount Takao and the Nakasendo Trail. Be prepared with appropriate gear and check the weather conditions beforehand.
Skiing
Japan is a popular destination for skiing and snowboarding. Visitors can enjoy a range of winter sports, from skiing down the slopes of Niseko to snowboarding in Hakuba. The best time to ski is usually between December and March.
Surfing
Japan has some of the best surfing spots in the world. Visitors can catch some waves in destinations such as Shonan and Chiba. Consider taking a surfing lesson or renting a board if you're a beginner.
Onsen and Hot Springs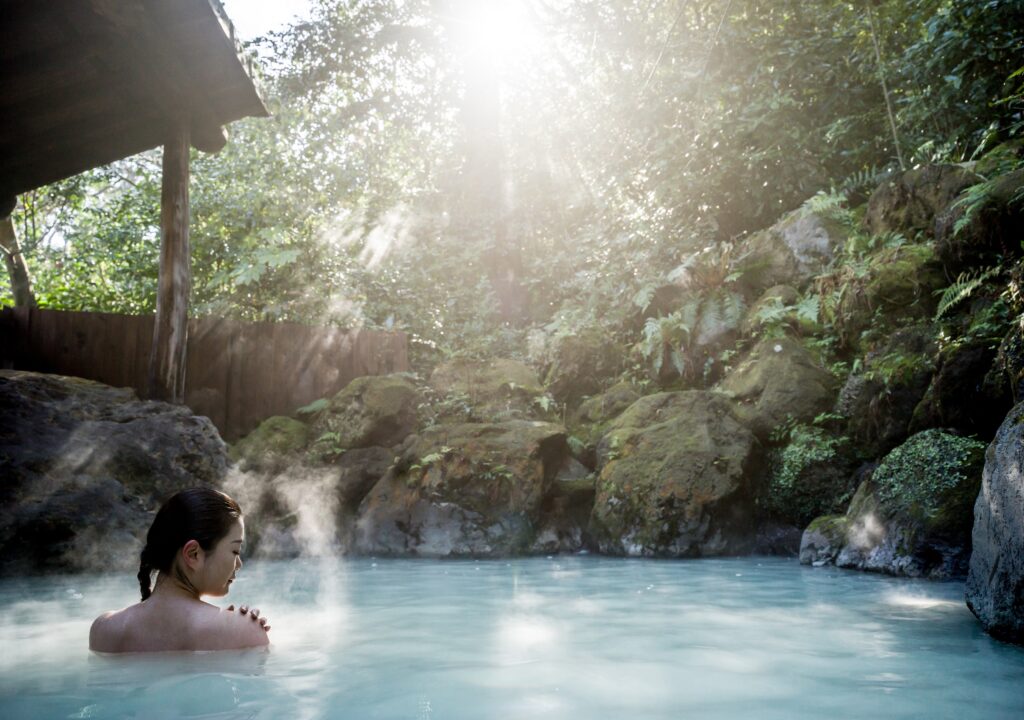 Onsens and hot springs are an essential part of Japanese culture. Here are some of the best onsen and hot spring destinations you should visit during your trip to Japan:
Hakone
Hakone is a popular onsen destination that is located near Mount Fuji. Visitors can enjoy the natural hot springs and scenic views of the surrounding mountains. Be aware of the onsen etiquette, such as showering beforehand.
Beppu
Beppu is a town that is famous for its hot springs. Visitors can enjoy a range of hot spring baths, from mud baths to sand baths. Some of the baths may have specific rules or gender segregation, so be sure to check beforehand.
Shopping in Japan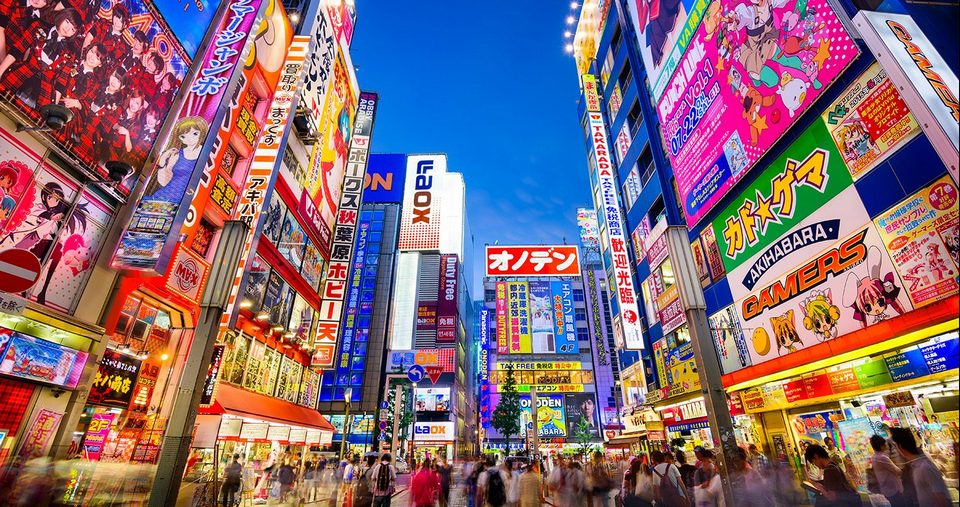 Japan is a shopper's paradise that offers a range of unique and high-quality products. Here are some of the best shopping destinations in Japan:
Shopping for Souvenirs in Tokyo
When visiting Japan, it's customary for many travelers to bring back gifts, or "omiyage", for friends and family. Tokyo, being the metropolitan hub of Japan, offers a plethora of options for those looking to find the perfect souvenirs. One of the must-visit areas for shopping is Ginza. This upscale district boasts a blend of international brand stores, time-honored Japanese shops, and chic boutiques.
While you might be tempted by the array of modern goods, don't miss out on the traditional items that Japan is famed for, such as beautifully crafted pottery, delicate fans, and intricate woodwork. If you're pondering over what souvenir to buy in Japan, Ginza's range of shops will surely provide ample inspiration. From artisan crafts to flavorful snacks and contemporary gadgets, Tokyo ensures that every visitor has a keepsake to remember their journey by.
Harajuku
Harajuku is a popular shopping district that offers a range of unique and trendy fashion boutiques and vintage stores. Look for affordable and quirky items such as accessories or stationery.
Conclusion
Personal Experience: Discovering Japan's Hidden Gems
During my trip to Japan, I decided to venture off the beaten path and explore some lesser-known attractions. One of my favorite experiences was visiting the small town of Takayama in the Gifu Prefecture. Known for its well-preserved Edo-era streets, Takayama offers a glimpse into traditional Japanese life. I wandered through the streets, admiring the ancient architecture and sampling local delicacies like Hida beef and sake.
Another hidden gem I discovered was the island of Yakushima, located off the southern coast of Japan. This UNESCO World Heritage Site is home to ancient cedar trees, some of which are over 1,000 years old. I hiked through the lush forests, feeling a sense of awe and reverence for the natural beauty around me.
While Tokyo and Kyoto are certainly worth visiting, don't overlook Japan's lesser-known destinations. You may be surprised at what you'll discover.
Japan is a country that offers a unique and unforgettable travel experience. By following this ultimate Japan bucket list, you can experience the best that Japan has to offer and create memories that will last a lifetime. So book your tickets, pack your bags, and get ready to explore the Land of the Rising Sun!
March 14, 2023

Japan's culinary scene is a gastronomic adventure that's not to be missed, and this article on Fly-JPN provides a comprehensive

September 24, 2023

Venturing to Japan this November? Dive into a realm where autumnal hues paint the landscapes, and a blend of modernity

September 6, 2023

Make the most of your Japan trip with our expert advice. Learn about the best time to visit, must-see destinations,