"The greatness of a nation can be judged by the way its animals are treated." Without a doubt, Japan is home to magnificent landscapes and incredible biodiversity- housing exotic animals from all over the world. Japan offers an outstanding collection of Zoos that provide both instructive and entertaining experiences. If you are considering a trip to Japan to explore its wildlife, check out the top ten best zoos in Japan you should include in your bucket list!
1.   Ueno Zoological Gardens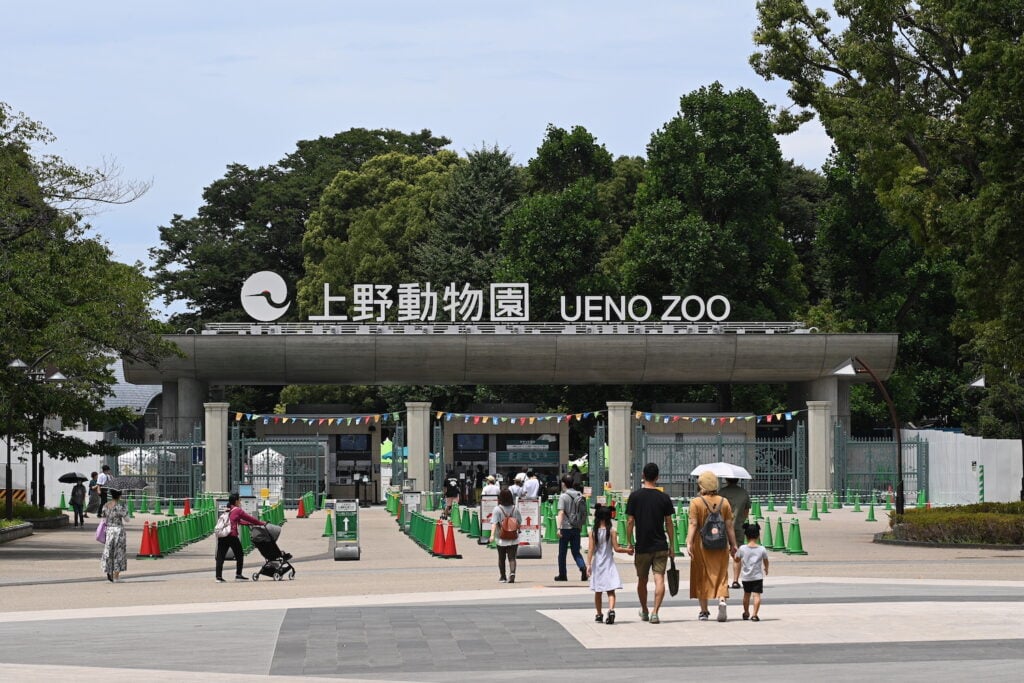 Ueno Zoological Gardens, one of Japan's oldest and largest zoos, boasts some of the world's most unique and endangered animals including the Sumatran Tigers and Aye-Aye of Madagascar.
The zoo is separated into two parts: Eastern and Western. The former houses exotic species such as pandas and pygmy hippos, while the latter shelters farm animals with whom children can interact closely. The zoo offers a unique opportunity to have an extraordinary experience with its wide variety of exotic and non-exotic creatures.
Located in the downtown area of Tokyo, this zoo shelters 3000 animals and 400 different species. Some of its rarest animals are imported from the rainforests of Central Africa and Zaire such as the Giant Pandas and Okapi, best known as the "forest giraffe".
What is so special about the Ueno Zoological Gardens?
Only three places in Japan are home to Giant Pandas- one of which is the Ueno Zoo. The zoo gained prominence following the birth of the twin pandas, Lei Lei and Xiao Xiao, in 2021. Since Pandas are solitary animals, the twins began living separately from their mother on March 10, 2023.
2.   Asahiyama Zoo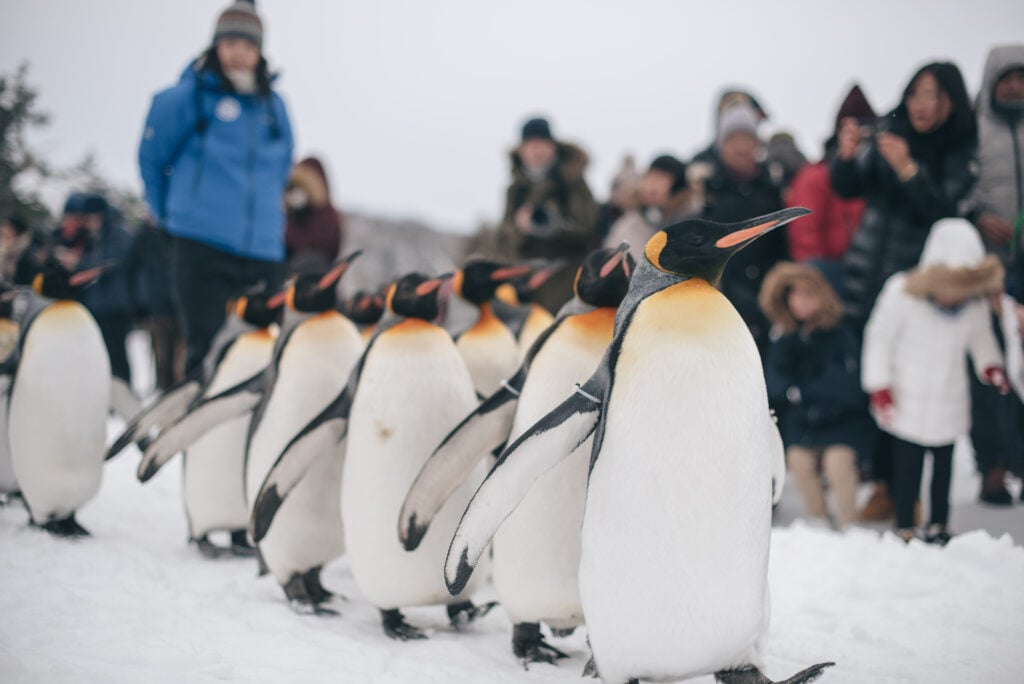 You can't possibly go to Japan without paying a visit to Asahiyama Zoo- one of the most prominent zoos located at the heart of Hokkaido. The zoo primarily houses cold climate species such as penguins, polar bears, Amur leopards, sea lions, and some more- inhabiting around 700 animals from 124 species.
What is so special about the Asahiyama Zoo?
The remarkable feature of Asahiyama Zoo lies in its enclosures, which allow visitors to observe the animals from various perspectives, serving as the main highlight of the zoo. They practically set a benchmark for the so-called Penguin March.
As you may have already known by now, penguins are the most well-known of all animal species. People take an exciting escapade to witness the most anticipated "Penguin March" which occurs every winter season until around mid-March when the snow melts from the ground. This event is often held twice every day, at 11 a.m. and 2:30 p.m. A crowd of King Penguins spends half an hour wandering about, enjoying the powdery snow that accumulated the night before.
Apart from the Penguin Walk, there are glass domes designed for up-close encounters with polar bears and wolves. There will undoubtedly be an assortment of activities to take part in at the four corners of this zoo, so don't worry about having a good time.
3.   Tama Zoological Park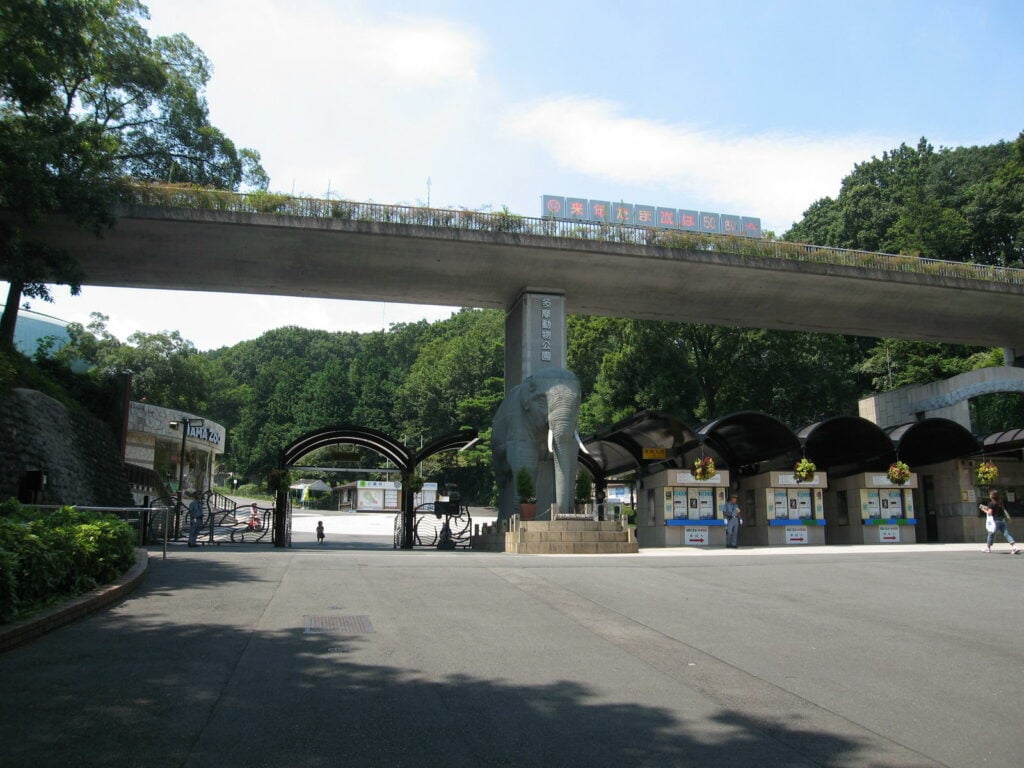 If you're looking for an enjoyable way to spend your day in Tokyo, then look no further than the Tama Zoological Park. This zoological park is situated on Mount Palos- a haven for all people regardless of age, gender, and race. Whether you're a local or a tourist, a family, or a solo traveler, this park is one of the ideal destinations to go to for some relaxation.
What is so special about the Tama Zoological Park?
The zoo has got to be one of the most unique and top-ranking zoos in Japan. What separates this zoo from the rest is its ability to create a living environment for animals similar to their natural habitat. Its amazing topography makes it possible to create differently-themed areas housing an array of animals that are native to a certain continent- the Asiatic Area, the Australian Area, the African Area, and the Insectarium. Unlike some other zoos where animals are inside their cages, the wide spaces of the zoo made it possible for animals to roam around unrestricted but still maintain a safe distance from people. They have a 'Lion Bus' where you can hop in to get a closer look at the King of The Jungle. The zoological park also prides itself on its own breeding program for endangered species, such as the Japanese Crested Ibis and the Amur leopard.
Apart from the animal diversity, they also host events such as the Summer Night Zoo, where tourists are given the opportunity to observe the animals in their most natural state. Apart from the petting zoos, some other noteworthy highlights include a birdhouse enclosure and one of the world's famous orangutan skywalks, located in the Asiatic Garden.
4.   Fuji Safari Park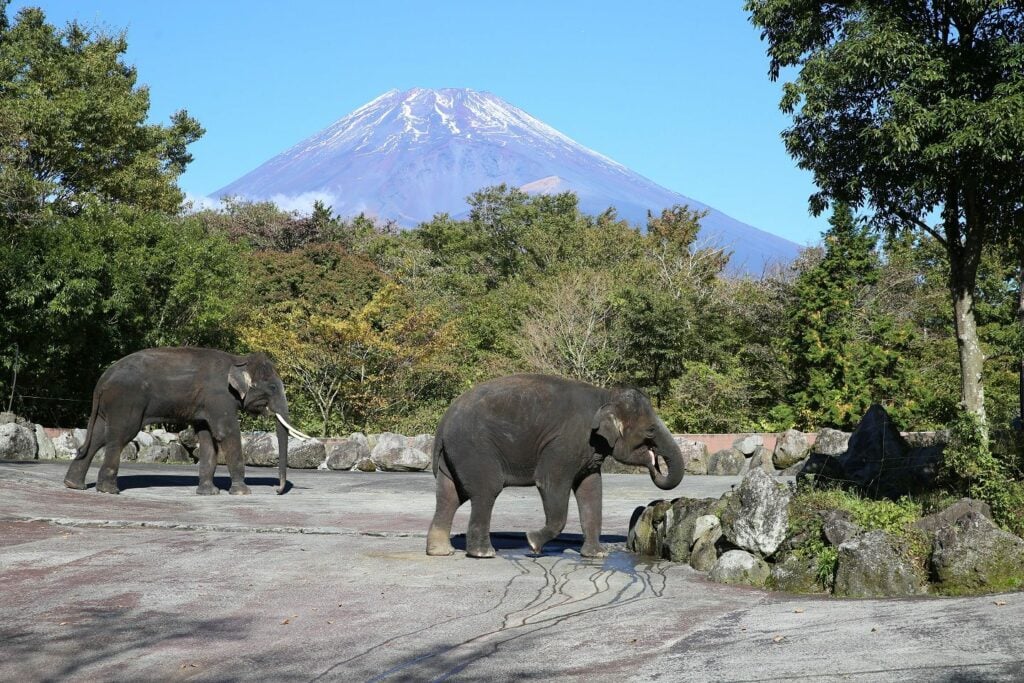 Fuji Safari Park, situated on the slopes of Mount Fuji, is the largest safari park in Japan. The park provides a highly interactive zoo experience, where visitors can closely observe and interact with a diverse range of animals in their natural living environments.
What is so special about Fuji Safari Park
It's an opportunity of a lifetime to be able to experience close encounters with the exotic and non-exotic animals in this enclosure. There are approximately 900 animals inhabiting the park, and with this number, you have the chance to feed them at a close distance with the help of the Jungle Buses roaming around. The expansive park is divided into two areas- namely the Safari and Fureai (Petting Zoo) Zones.
The Safari Zone houses wild animals that can wander around freely like the Bear, Lion, Cheetah, Tiger, and Elephant. Just outside the perimeters of the Safari Park, you can find the Walking Safari, which is a 2.5km-course, perfect for that soothing stroll through the woods while simultaneously having an eye feast on the magnificent animals you will see.
Meanwhile, in the Fureai Zone, visitors can delight themselves by touching, feeding, and closely interacting with the cutest animals in the shelter. There you will find animals such as kangaroos, red pandas, capybaras and even the most common ones such as cats, dogs, and rabbits. But that of course comes with an additional pay.
Exploration around the park is truly made easy by letting private and rented self-driving cars go around the safari park. You can even opt to walk if you prefer that way.
5.   Inokashira Park Zoo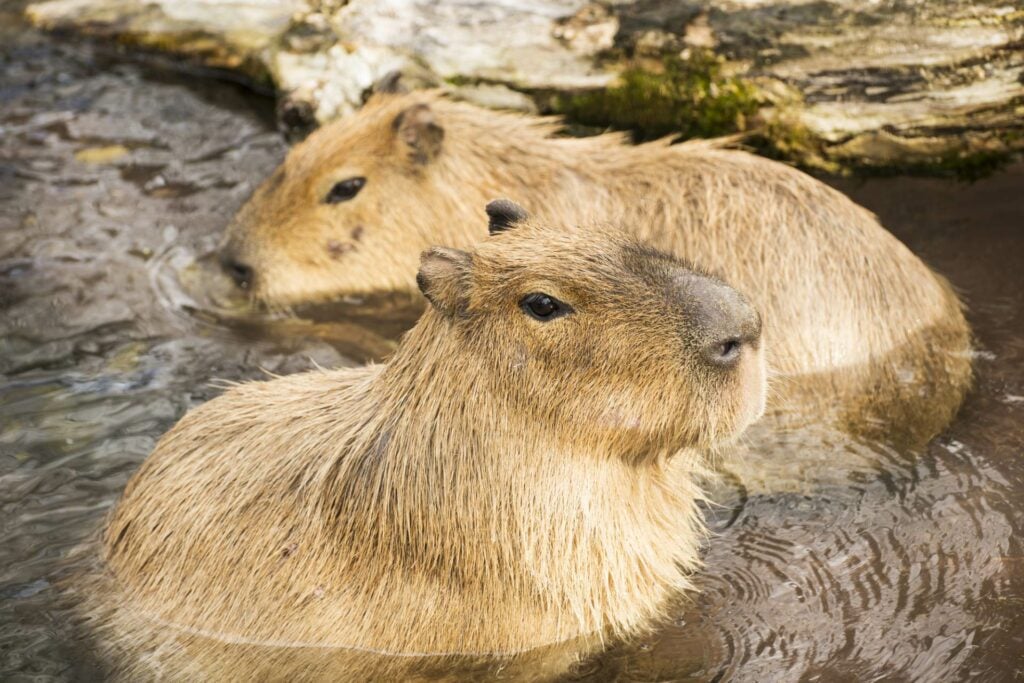 Locals of Japan are truly wonderful beings. You can see that from the way they care about their animals. Inokashira is a living testament to the commitment of the Japanese in providing quality of life to these animals, although in an enclosure. The park is undeniably centered on the well-being of their animals by making them their utmost priority.
What is so special about Inokashira Park Zoo
Inokashira Park is not your typical zoo, if anything it is extraordinary. The people behind the zoo boast themselves for being the only ones campaigning and raising awareness about wildlife protection and conservation. They actively dedicate their time in creating informative displays and exhibits where visitors can learn a lot from- the basic things up to the challenges they face in the wild and even in the hands of greedy people. Their advocacy heavily lies in educating a community to give importance to all living things on earth. So when you are visiting Inokashira Park Zoo, you are not only paying for the entertainment these animals can give you, rather, every cent you pay goes back to you by learning a thing or two about the conservation and preservation of animals.
6.   African Safari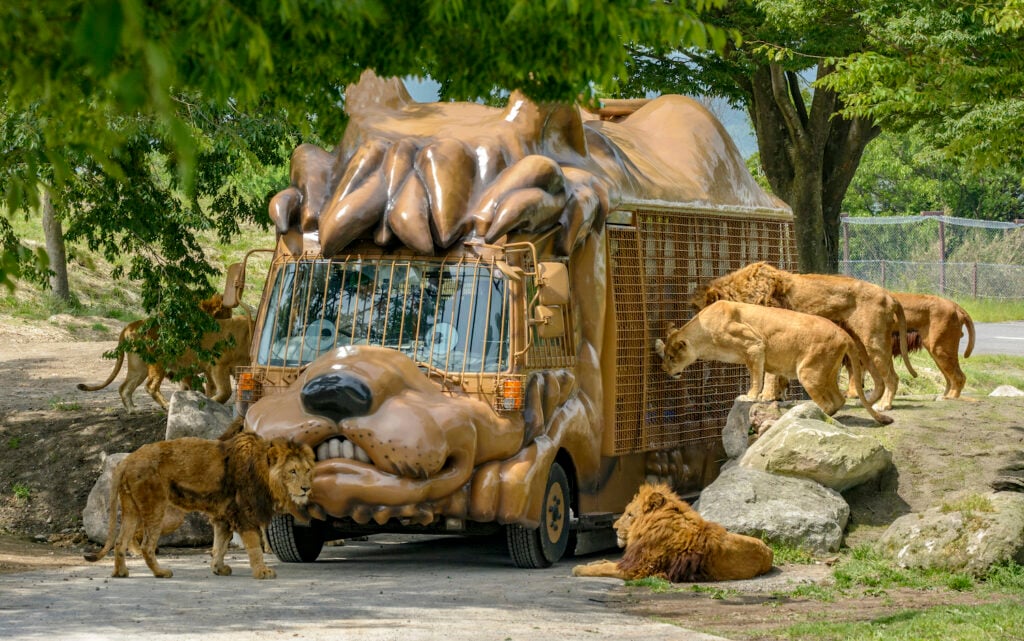 African Safari, a phenomenal zoo located in Japan, is truly one-of-a-kind. As a local, I can vouch for its distinction and why it's deemed one of Japan's finest establishments. Don't miss out on the chance to hold a baby tiger or lion and snap a memorable picture during the limited duration and age event. Or, make a reservation online to shape the bread into an animal at the paid event. Experience the magic at African Safari!
Zoorasia Yokohama Zoological Gardens stands out due to its exceptional qualities, providing animals with natural and immersive habitats. The zoo offers unique experiences depending on the season, such as the opportunity to hold a baby tiger or lion for a limited time and take a commemorative photo. Additionally, there is a paid event where you can learn the art of shaping bread like animals with a pre-reservation.
What is so special about an African safari?
African Safari in Japan provides a unique and immersive experience a well known mimics the wild habitat of African animals such as lions, cheetahs, and elephants. Unlike a typical zoo, this park enables close interaction with stunning creatures like bison, deer, bears, rhinos, and giraffes. The park's vast expanse is intelligently planned to replicate the natural surroundings of these majestic beasts, from the lush forest to the open savannahs, which transport you to the heart of Africa.
7.   Wakayama Adventure World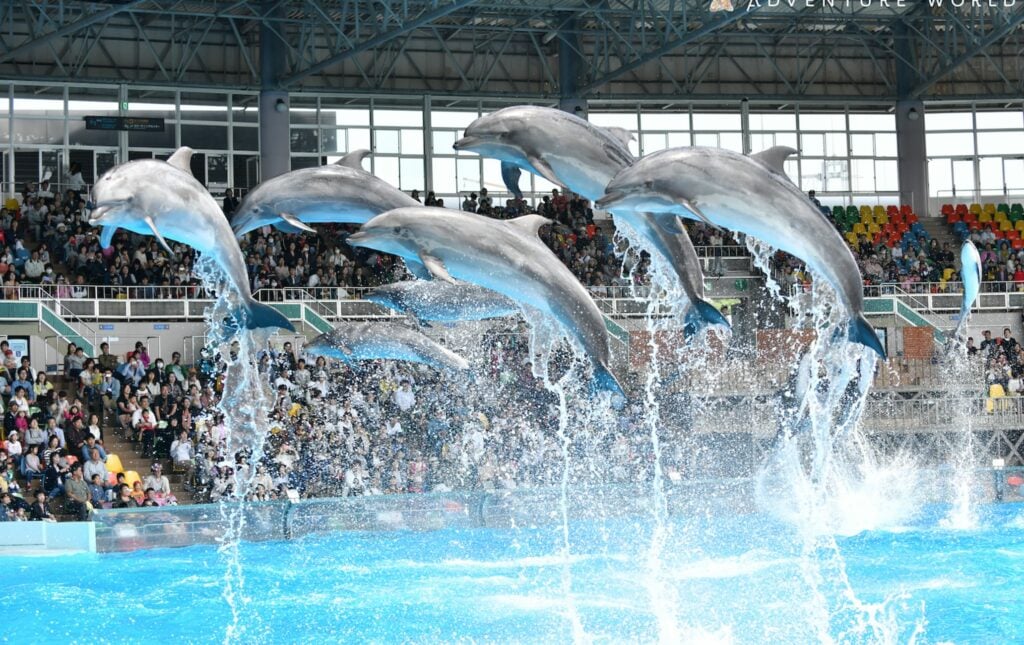 Wakayama Adventure World boasts an impressive collection of animals, making it a must-visit destination. The zoo area houses a diverse range of wildlife from all corners of the globe, including magnificent lions, stunning elephants, cute pandas, and lively dolphins. The park's dedication to providing the animals with ample space and natural environments ensures their health and offers visitors an intimate and authentic experience.
Experience an impressive collection of wildlife in Wakayama Adventure World's zoo. From magnificent lions to lovable pandas, get up close and personal with these incredible creatures. The animals' natural habitats are spacious, ensuring their well-being and providing an authentic and immersive experience.
What is so special about the Wakayama Adventure World?
One of the standout features of Wakayama Adventure World is its impressive combination of a zoo, amusement park, and aquarium all in one place. This unique blend of attractions creates a diverse and captivating experience for visitors of all ages. You'll have the opportunity to explore a wide range of activities and encounter various forms of entertainment within a single location.
8.   Zoorasia Yokohama zoological gardens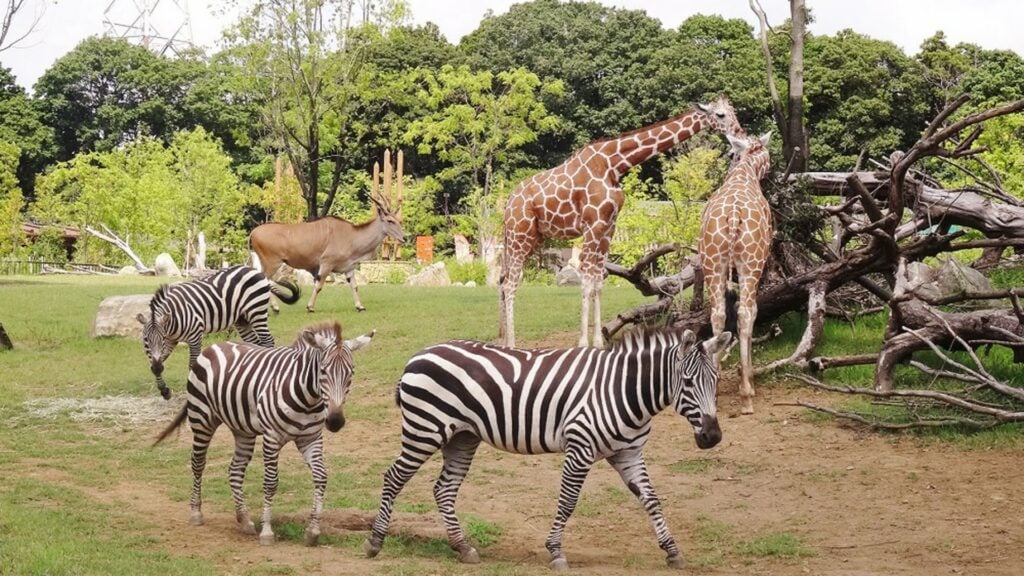 Zoorasia, the name of the park, is a clever mix of "zoological park" and "Eurasia" that invokes images of vast natural surroundings. And it lives up to that promise with over 640 animals from 110 different species, making it one of Japan's largest zoos. The park exhibits animals in eight different zones, each reflecting a different climate and region. The animals roam in open, natural environments thanks to the unique Habitat Exhibition method. Visitors can not only observe animals, but also gain insight into their native habitats.
You can discover rare animals like the Okapi, Indian lion, red-shanked douc, and Long-nosed monkey at Yokohama Dobutsuen. Experience guided tours that offer fun and educational animal encounters. Borrow binoculars to get a closer look at distant animals. It's only a 15-minute bus ride from Sotetsu Line Tsurugamine Station, Mitsukyo Station, or Yokohama Line Nakayama Station.
What is so special about the Zoorasia Yokohama Zoological Gardens?
Zoorasia's unique feature lies in its commitment to providing natural and immersive habitats for the animals and its thematic design that takes visitors on a captivating journey through different regions of the world. This focus on creating an authentic and enriching experience for both animals and visitors sets Zoorasia apart, making it a must-visit destination for animal enthusiasts and nature lovers alike.
9.   Nogeyama Zoo (Kanagawa)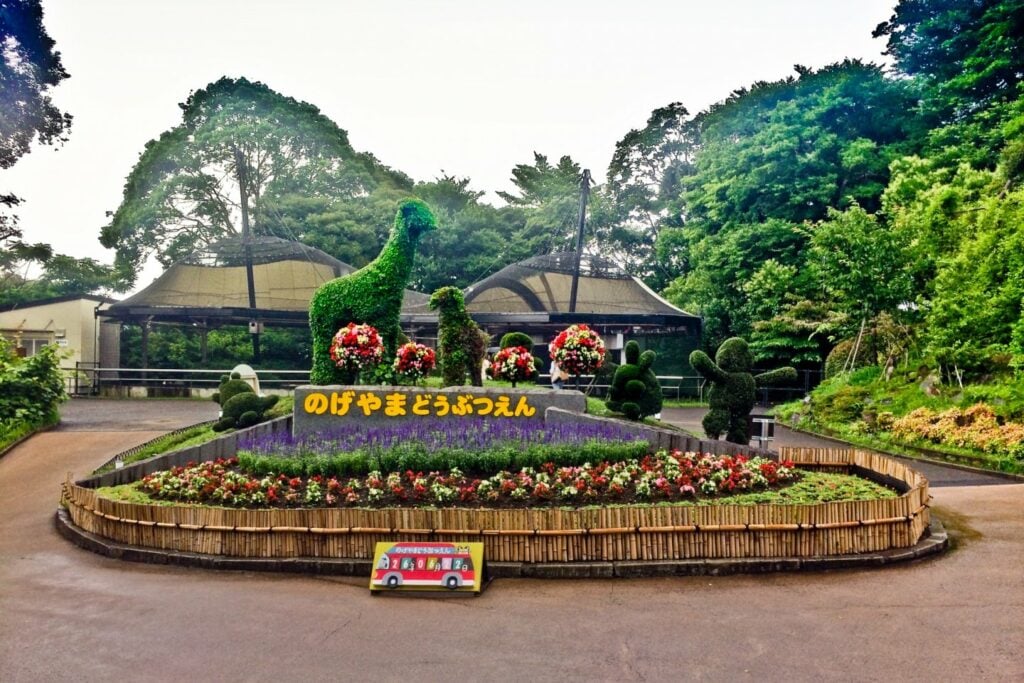 Nogeyama Zoo is famously located in the center of Yokohama City, containing over 100 species, such as tigers, gibbons, macaques, elephants, and hornbills. The zoo is renowned for its breeding programs and the "Amazon Jungle," which is the zoo's indoor rainforest exhibit.
The Red Pandas are the zoo's main attraction, and they are conveniently located near the entrance, making them the first and last animals you'll see. The enclosure design is impressive, and you can almost touch the Red Pandas, which is a unique experience. Having seen Red Pandas at other zoos before, I can attest that this enclosure is exceptional.
What is so special about the Nogeyama Zoo?
Nogeyama Zoo is a beloved attraction in the heart of the city, offering free admission and a convenient location for visitors to enjoy. To help maintain and improve the zoo, donations are greatly appreciated. One unique opportunity to show support is through the "Ani-pair" program. By sponsoring an animal, visitors can donate gifts or funds for specific needs and improvements. Join in the conservation efforts and become an animal sponsor today.
Animals That Live in Japan
Below are some of the animals that are found in Japan, based on the species housed in various zoos throughout the country:
Sumatran Tigers: These endangered tigers can be seen at Ueno Zoological Gardens, one of Japan's oldest and largest zoos.
Aye-Aye of Madagascar: This unique species is also housed in Ueno Zoological Gardens.
Giant Pandas: Found in the rainforests of Central Africa and Zaire, these animals have been brought to Japan and are housed in Ueno Zoological Gardens.
Penguins, Polar Bears, and Sea Lions: These cold-climate species are some of the main attractions at the Asahiyama Zoo in Hokkaido.
Japanese Crested Ibis and the Amur Leopard: These endangered species are part of a breeding program at the Tama Zoological Park in Tokyo.
Bears, Lions, Cheetahs, Tigers, and Elephants: These wild animals can be seen wandering freely in the Fuji Safari Park, the largest safari park in Japan.
Kangaroos, Red Pandas, and Capybaras: Visitors can interact closely with these animals in the Fureai Zone of the Fuji Safari Park​.
Frequently Asked Questions
What is the biggest zoo in Japan?
Yokohama's Zoo is Japan's largest animal zone, housing a diverse collection of rare mammal species. Visitors can observe these extraordinary animals up close, gaining a deeper understanding of wildlife conservation.
What is the oldest zoo in Japan called?
The oldest zoo in Japan is Ueno Zoo. It has been around since 1882, making it one of the oldest in all of Asia. This renowned zoo, located in Ueno Park, Tokyo, is home to a diverse range of animals.
What is the largest safari park in Japan?
Nasu Animal Kingdom is the largest safari park in Japan, covering approximately 300 acres (121 hectares). This expansive park offers visitors a unique opportunity to witness a diverse range of animals in a safari-like environment. With open spaces allowing animals to freely roam and designated areas for visitors to drive through and interact from the safety of their vehicles, Nasu Animal Kingdom has gained fame for its immersive safari experience, attracting animal enthusiasts and families alike.