Do you want to teach English in Japan? Teaching English in Japan is a great way to experience a different culture and earn money. Japan is one of the most popular countries to teach English in thanks to its unique culture, safe environment and beautiful scenery.
Are you thinking about moving to japan to teach? Can you imagine living and working in a mega-city such as the neon light Tokyo or enjoying life in a small mountain side village with hot springs, temples and rice fields all around you?
To teach English in Japan you will need the following
No Criminal Record
Bachelor's Degree (Any Subject)
No Japanese Language Required (Really!)
Japan has been accepting English teachers for a very long time making it one of the most popular destinations in all of Asia.
Mandatory English lessons start from 5 years old (some younger through private schools) all the way to senior high school. This broad range of ages means plenty of work is available to teach with language classes and cram schools found all over major cities.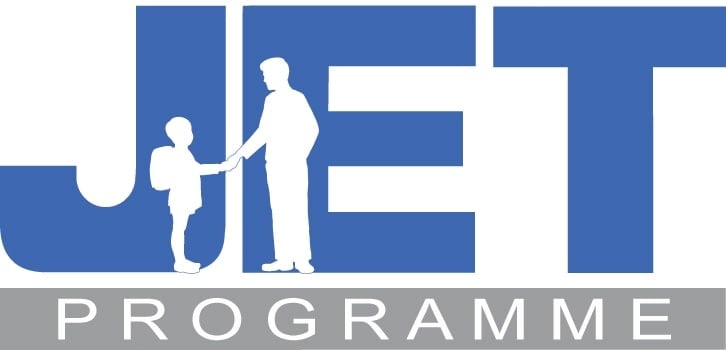 English Teaching Programs in Japan
Teaching English in Japan is usually done through a program like JET (Japan Exchange and Teaching).
JET Programme
In the 1980's Japan had one of the strongest economies on the planet however when it came to English they were ranked at the very bottom of Asia. To improve this situation they created a programme that allows native English teachers to come to Japan to teach in public schools.
The government introduced the JET programme which stands for Japan Exchange and Teaching. The JET programme will pay for teachers flights, accommodation and even meals. As a JET you will work alongside a Japanese teacher as an Assistant Language Teacher.
JETs typically work full time Monday to Friday with the same holidays as the children they teach, giving you plenty of time to enjoy Japan. The average salary for teaching English in Japan is $1,700 – $5,000 USD per month making it easy to handle the cost of living in japan.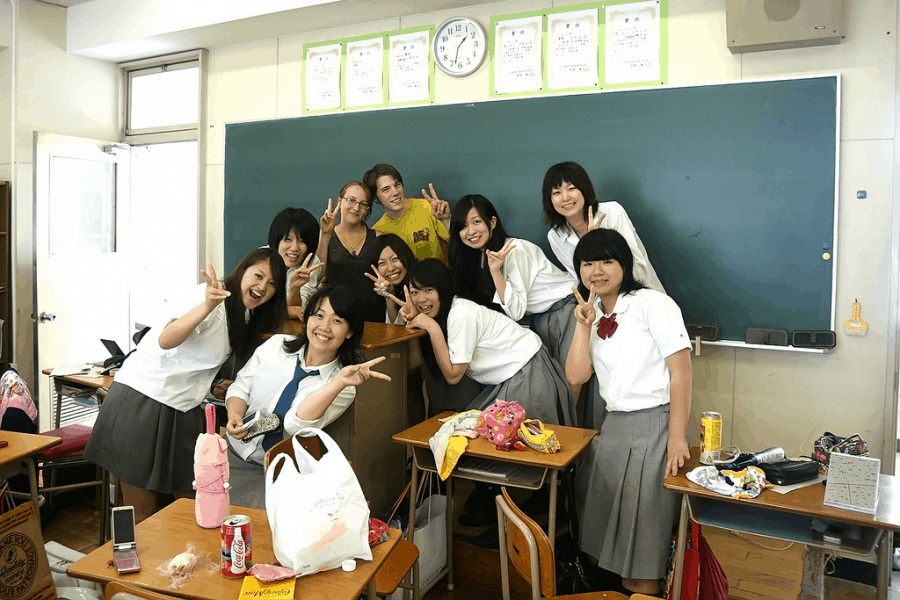 Private Language Schools
Getting an English teaching job at a private school is usually done through companies such as Interac. Similar to the JET programme you will be working as an ALT (Assistant Language Teacher) in elementary, junior and high schools all over japan.
You can apply to be an ALT all year round with the peak hiring season being between January and April.
Private Teaching
If you live in japan already then 1 on 1 teaching is a great way to earn extra income on your days off. Many chose to do private lessons in cafes face to face or online after work. You must have a visa that lets you work within japan, no qualifications are required. You can find new students by placing flyers in local cafes, in mail boxes or online. A lot of students may recommend their family or friends if they enjoy learning from you.
Requirements For Teaching English In Japan
Education
Qualifications
TEFL certificates may be required for private language schools and can be obtained by taking an online or offline course.
Visas
Your employer will process your visa.
Types of Teaching Jobs
Types of Students
Children, Teenagers & Adults
Hiring Process
Typically done via Skype, Phone or face to face from the US, Canada or UK 3 to 6 months prior to starting.
Average Working Hours
Average Monthly Pay
$1,700 – $5,000 USD per month
Cost of Living
$700 – $2000 per month depending on location and lifestyle. See Cost of Living in Japan for a more detailed breakdown of daily costs.
Cost of Accommodation
Some schools provide free accommodation, see moving to japan.
Cost of Flights
Some schools pay for flights, price will depend on time of year and location.