In the middle of Japan travelers will often take refuge in the wonderful city of Kyoto. Kyoto is a beautiful city full of ancient temples and modern landscapes. It also has great cultural significance, and its history has been well maintained up to this day. If you're planning your trip, consider checking out some of the best hotels in Kyoto to ensure a comfortable stay.
The best time to visit Kyoto is in the spring or fall. This will help you avoid harsh weather and large crowds. When you visit in spring, expect to see blooming cherry trees all around the city. In the fall, the environment comes alive with warm hues of orange, red, and yellow from the maple trees matching impeccably with the warm-colored temples.
Other wonderful sites are the magical bamboo forests; high-spirited monkeys; beautifully dressed geishas; and great theatre performances.
Let's take a look at some of our favorite things to do in Kyoto:
1. Visit Arashiyama Bamboo Grove

One of the most iconic and mesmerizing sights in Kyoto is the Arashiyama Bamboo Forest. Strolling through the towering bamboo stalks, you'll be enveloped in a surreal, serene atmosphere that feels worlds away from the bustle of urban life. The light filtering through the dense bamboo canopy creates a magical play of shadows and lights, making it a favorite spot for photographers and nature lovers alike.
Beyond the bamboo path, the Arashiyama area offers other attractions such as the Tenryu-ji Temple, scenic river views, and traditional boat rides. Whether you're taking a leisurely walk or a rickshaw ride through the forest, the Arashiyama Bamboo Grove promises an unforgettable experience that embodies the essence of Kyoto's natural beauty and historical charm.
2. Exploring the Kinkaku-ji Temple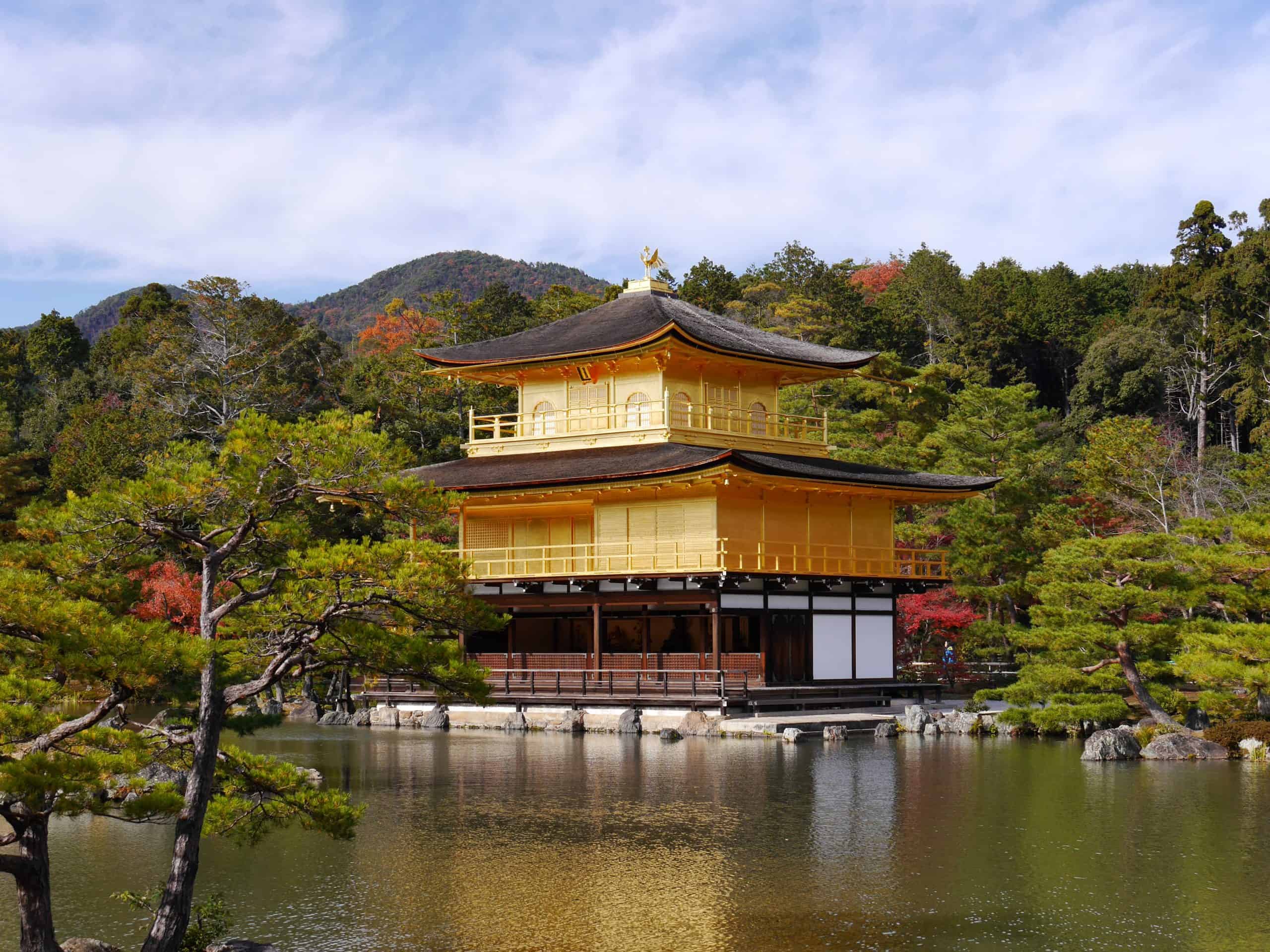 The Kinkaku-ji Temple may be one of Japan's most famous landmarks, and you'd be doing yourself a disservice if you missed it. This Buddhist temple attracts hundreds of thousands of tourists every year.
The views of the temple on the water are just incredible, and depending on when you come you may see cherry blossoms, or snow coating the nearby trees.
The admission is a few hundred yen and it will allow you to walk around the 2 floors of the temple and learn about its history.
3. Fushimi Inari Shrine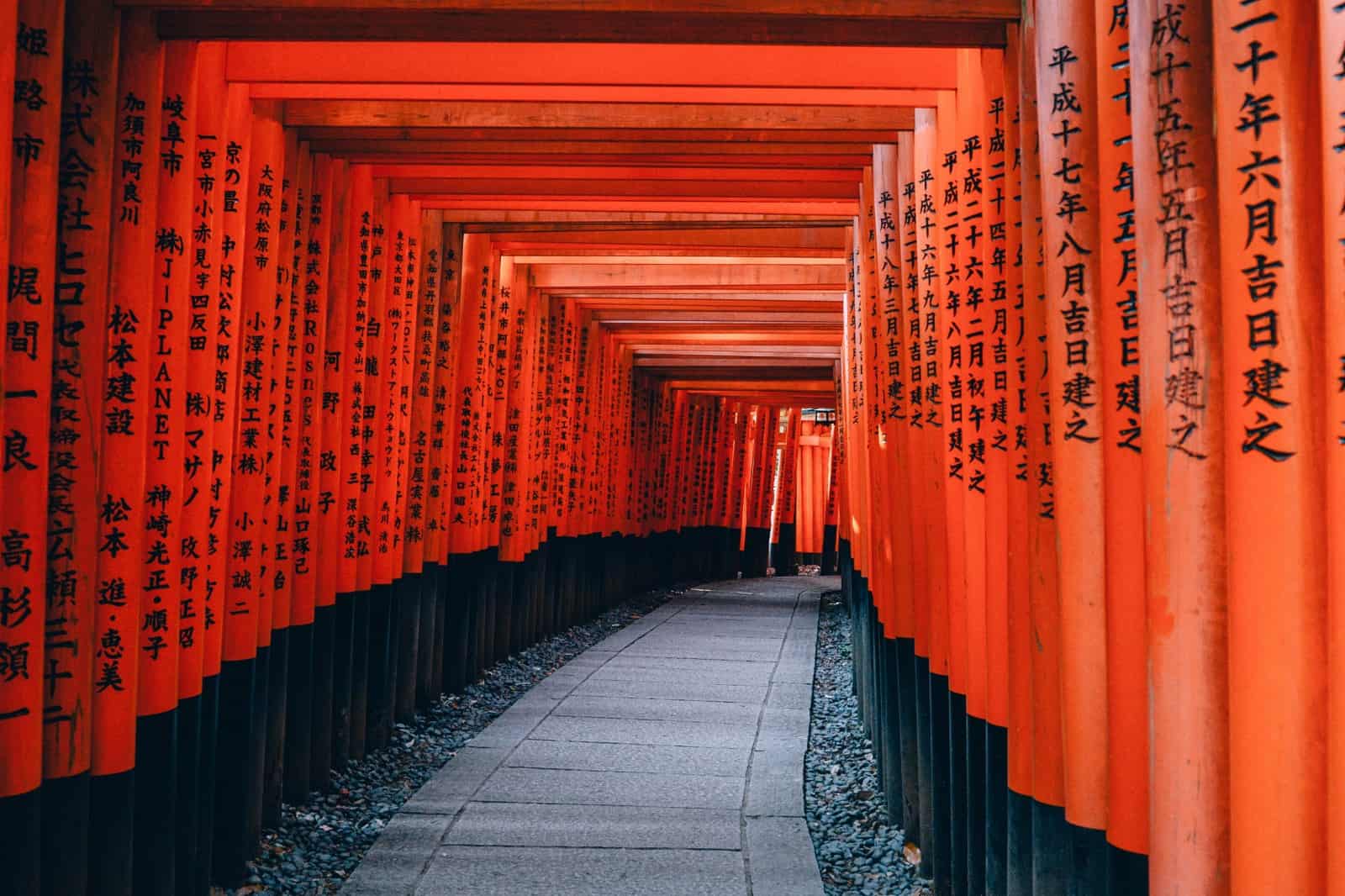 The Fushimi Inari Shrine is the head shrine of the Kami Inari, and an incredible spot to take photos at. If any of your friends have gone to Kyoto recently, I bet that you've seen a photo of them standing by the Fushimi Inari Shrine.
The spot is also home to the Yotsutsuji intersection, where you can take a rest by the bench and enjoy a marvelous view of Kyoto.
4. Try your hand at Manga Drawing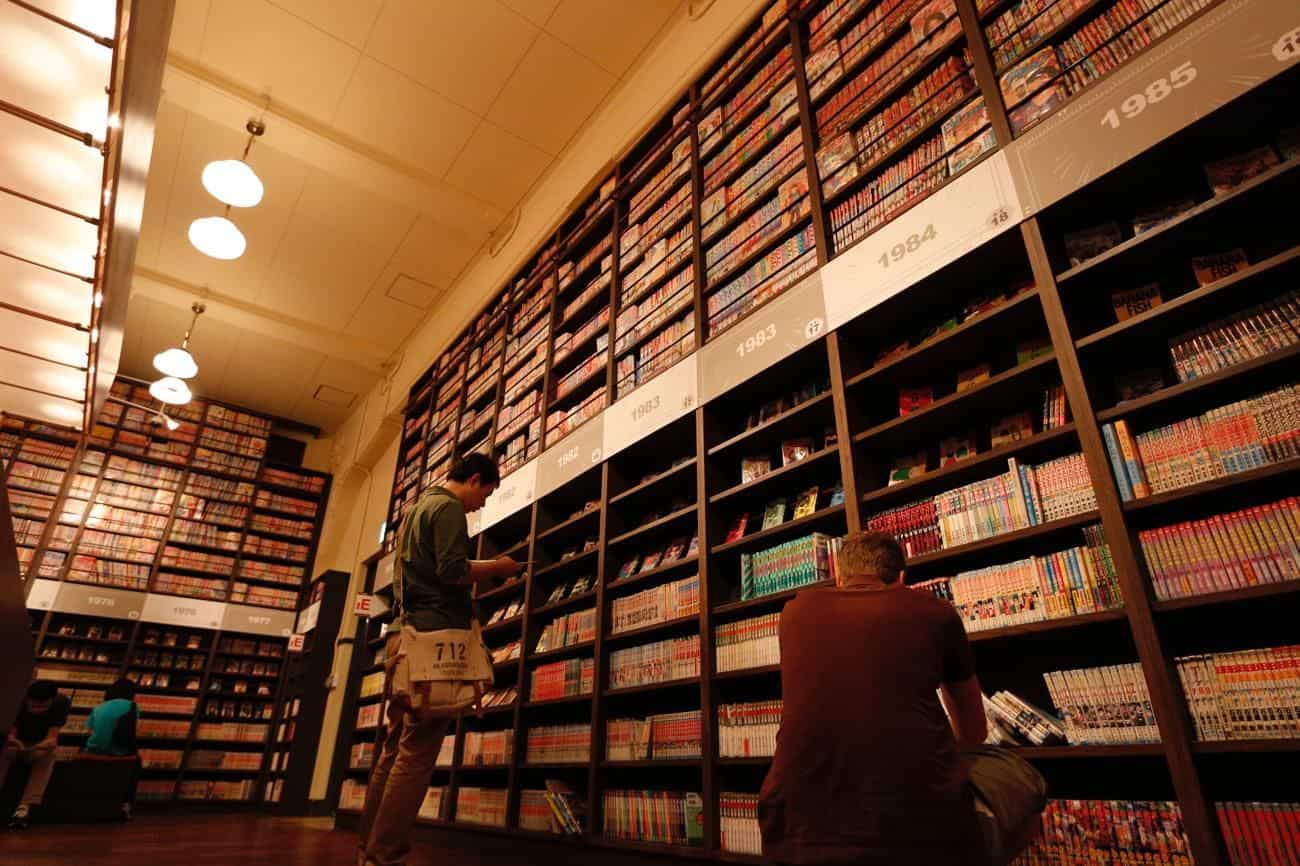 Pokémon and Dragon ball Z are some of the famous Manga series. Manga refers to Japanese graphic novels and comic books. However, there are countless other manga series that have never graced western civilization.
The Kyoto International Manga Museum (Kyōto Hokusai Manga Myūjiamu) is the place to try a first hand Manga drawing experience. It has over three hundred thousand types of Manga, ranging from the Meiji period magazines to postwar rental books. It covers three floors and a basement, with most of its walls having shelves of manga. You will enjoy walking through its halls, browsing and learning about the influence of Manga.
Manga is not the only thing the museum boasts of, but it also focuses on the adoption and growth of manga worldwide. On weekends there are also workshops and events like cosplay (costume and role-play) parties that you can participate in.
During the workshops, you can have your portrait drawn in Manga style or watch the artists at work. You can also learn how to create Manga art yourself.
5. Explore the Rich History of the Tokugawa Shoguns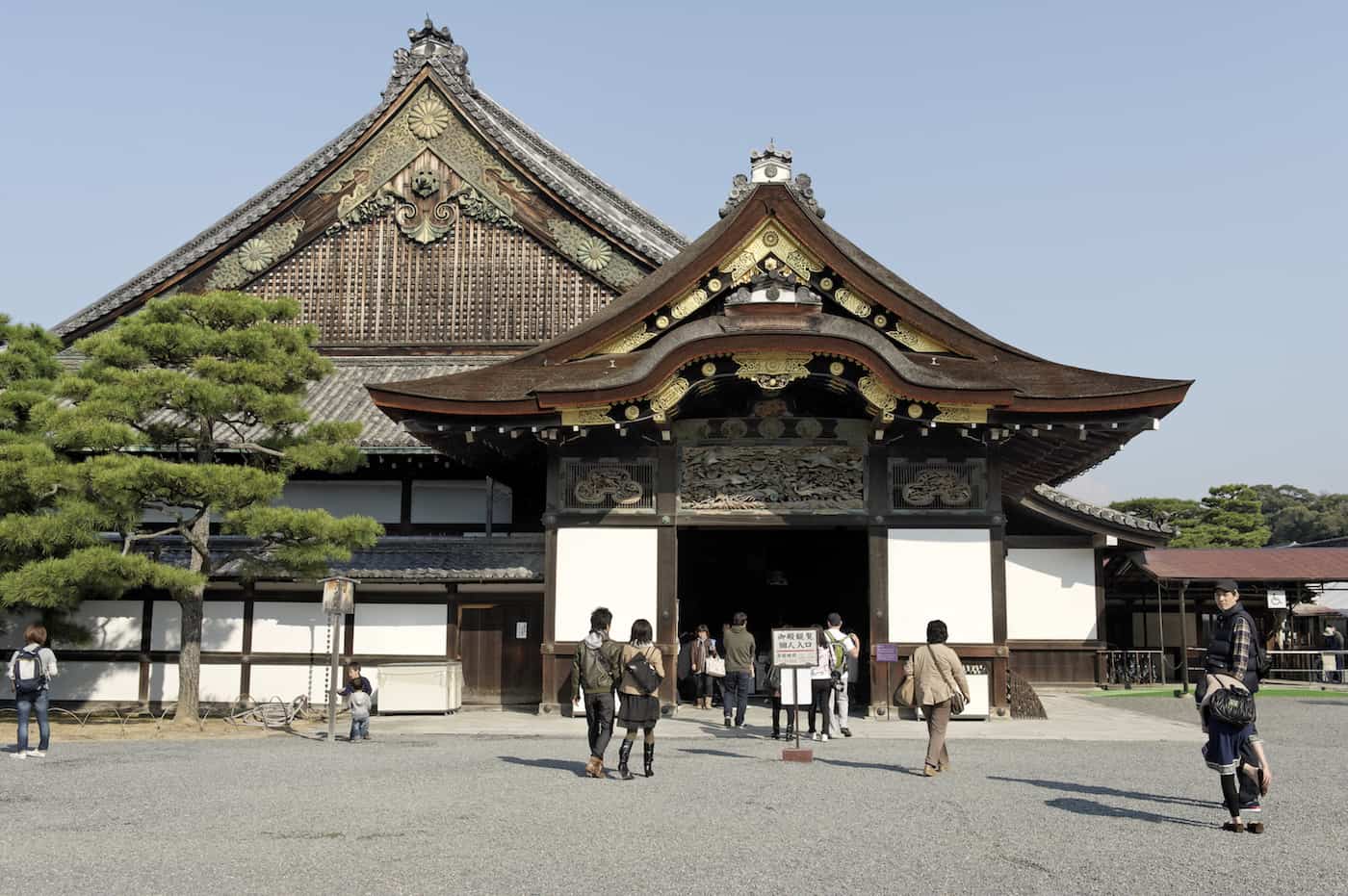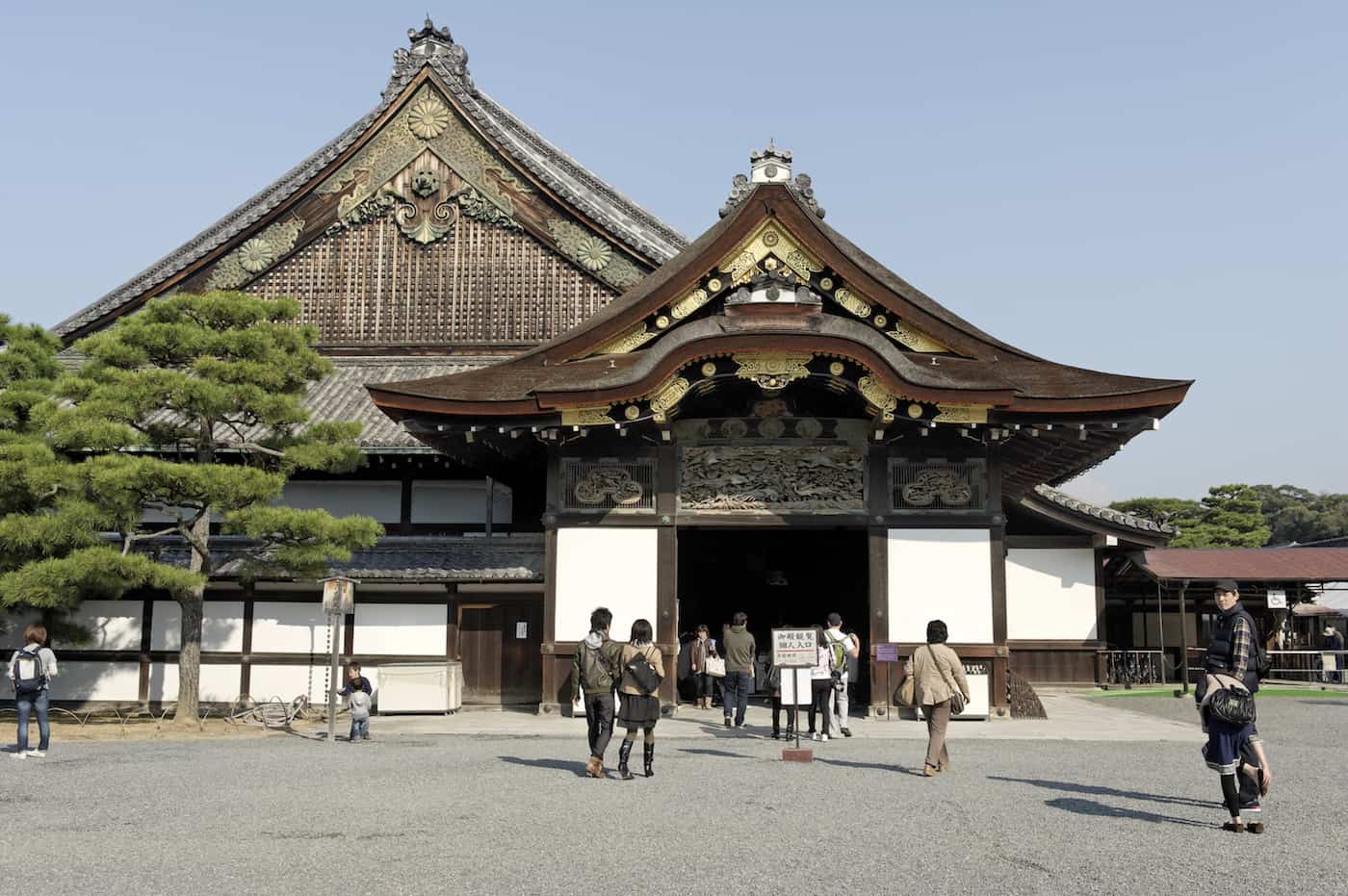 Nijō Castle (Nijō-jō) is the former residence of the Tokugawa Shoguns. It is also a World Heritage site. As you enjoy the Ninomaru and Honmaru palaces, their gardens, and moats, you can also learn about the interesting lives of the shoguns that once called this place home.
In terms of a bit of history, in 1601, Tokugawa Ieyasu, the first shogun of the Edo Period gave orders for its construction. Its completion was not until twenty-five years later during the reign of his grandson, Tokugawa Lemitsu. The castle is a stronghold paying homage to Tokugawa Ieyasu's power and prestige.
Although the interiors are not usually open to the public, being on the grounds is quite the surreal  experience.
6. Try Some First Hand Ninja Training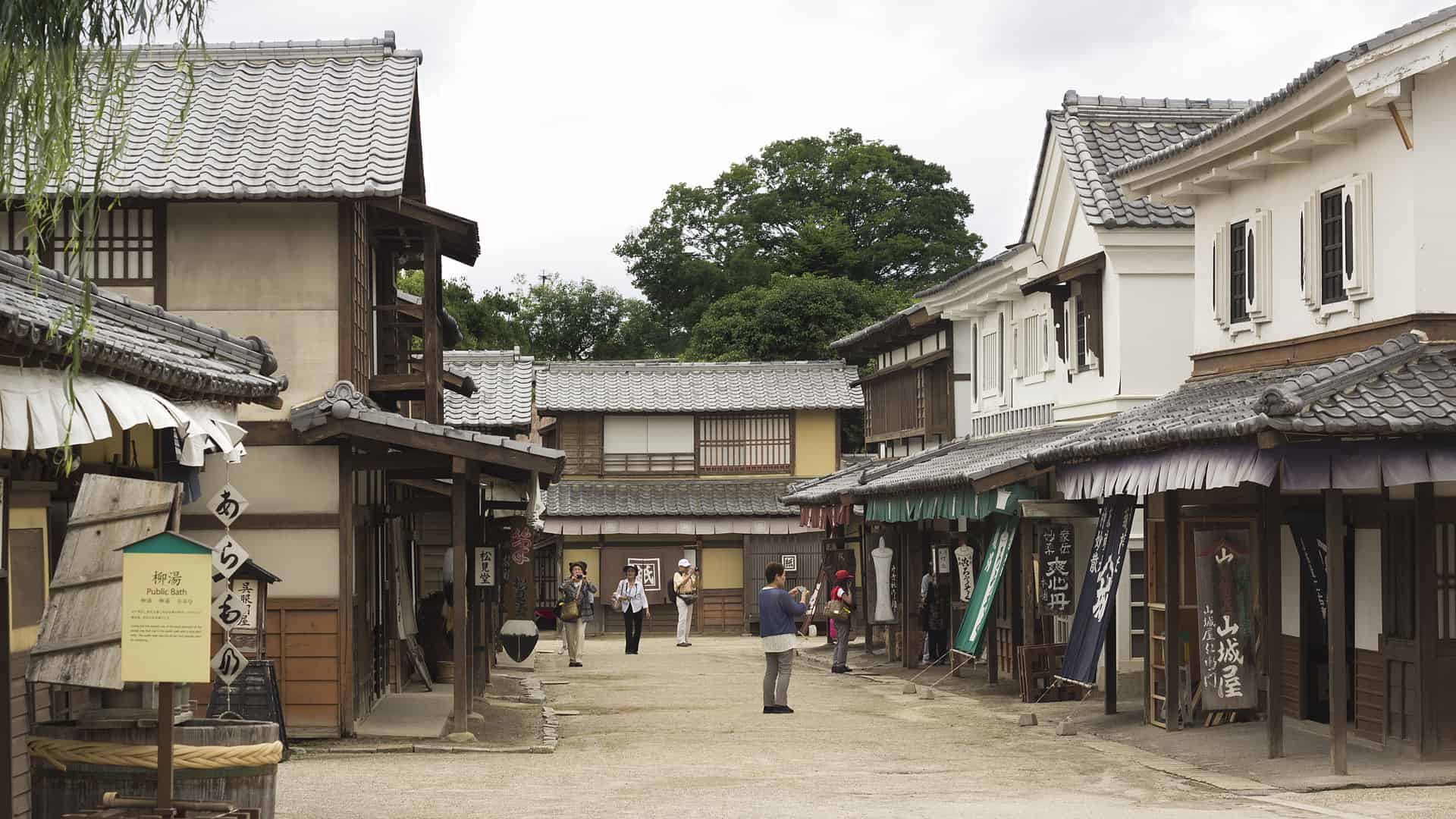 When you arrive at the Toei Kyoto Studio Park, you will notice staff depicting ninjas, samurais, and common townswomen. There is also a mock-up of an Edo town. The actual filming of movies and programs makes it possible to experience the Ninja lifestyle. There are also shows and exhibitions about consecutive generations of Toei superheroes.
At the Ninja House, you can get tips on the tricks of being a Ninja and try out the genuine tools they use. You can also participate in climbing walls, walking on logs, and other fun forms of ninja training. The highlight for tourists is trying to escape through the exit.
7. Attend the Kimono Fashion Show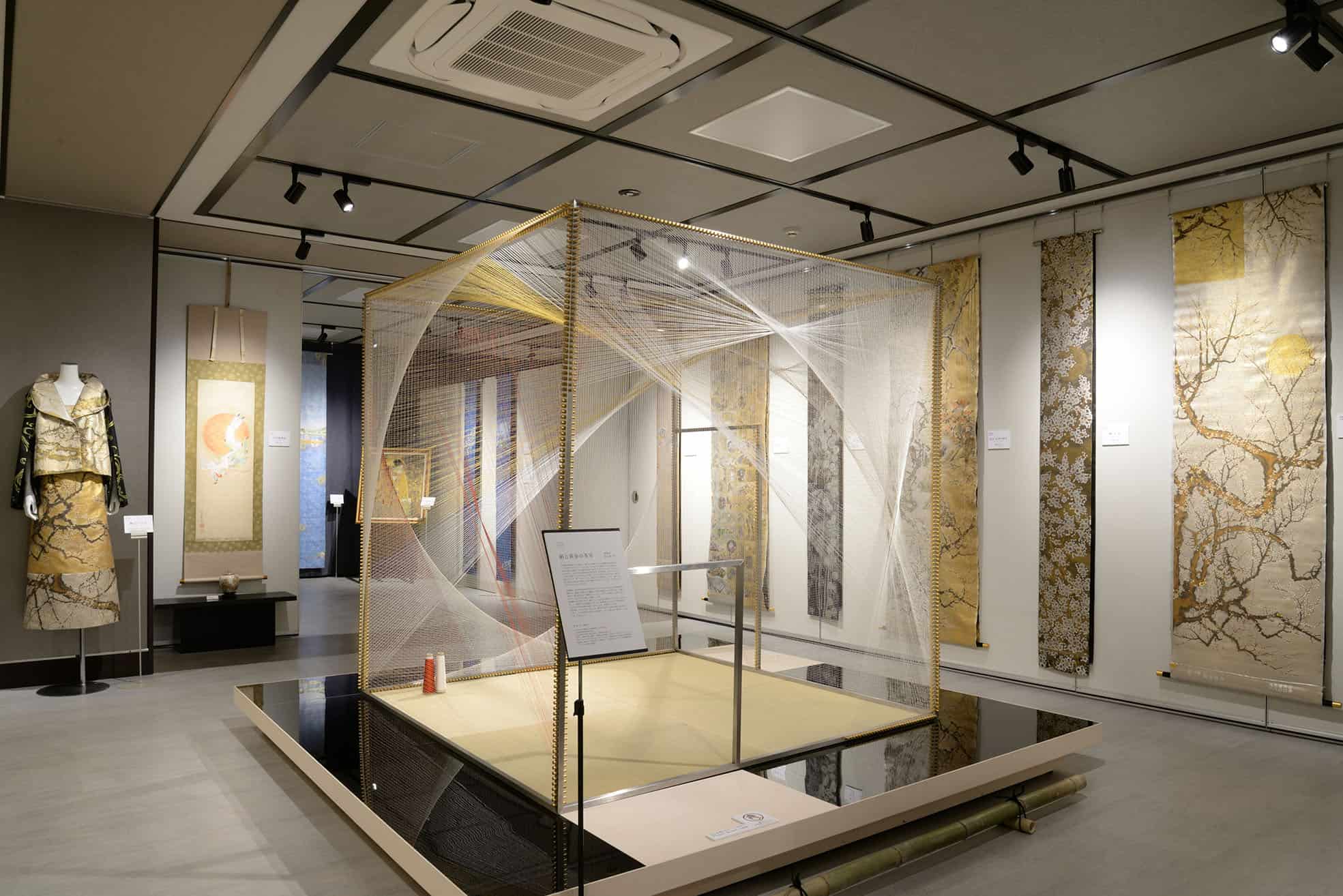 Many women who visit Kyoto, rent kimonos for a more traditional experience. If you want to learn more about kimonos, then visit the Nishijin Textile Center.
The large facility displays the art and delicate techniques of textile making that were developed over one thousand years. They also put on an entire fashion show seven times daily, featuring stunning silk woven kimonos with designs depicting the present season.
You can try on a kimono and take photos with the scenic Kyoto background. Shoes and undergarments are available for a more authentic look. If you like the look, they sell most kimonos they produce.
8. Learn the Art of Shodo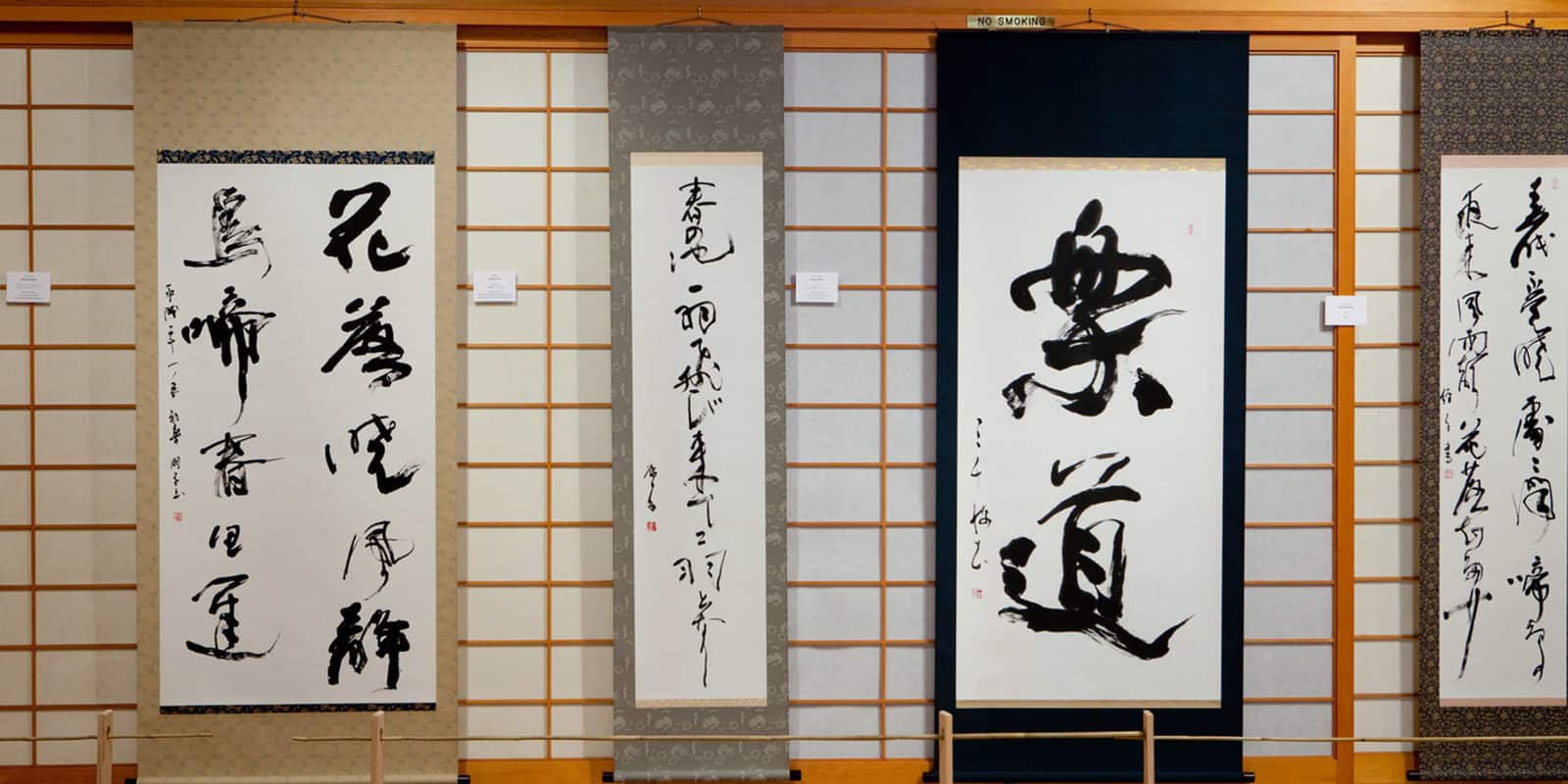 Shodo is the Japanese word for calligraphy. It is a simple, yet elegant art form. The charm of calligraphy, or shodo, is that the look greatly varies depending on the person who creates it.
Though it is generally a simple art form of writing letters using black ink on white paper, the fascination is with the design properties of kanji (Chinese characters). Kanji was originally a set of hieroglyphs and therefore the secret to making beautiful art is to approach it as if you were drawing a picture.
The creation of shodo or calligraphy with Koto music in the background is quite a surreal moment that is best experienced in Kyoto.
9. Visit Mimizuka Shrine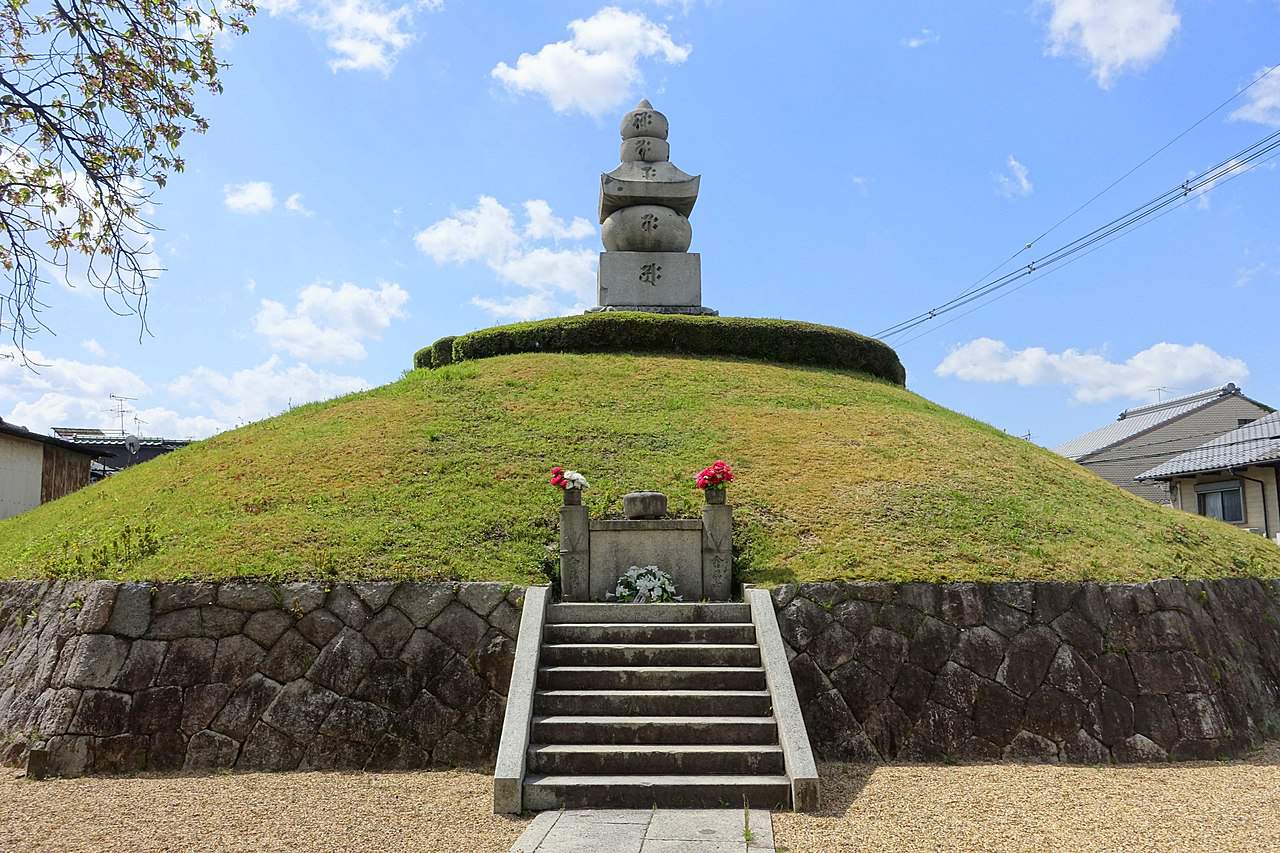 Not mainly for the scenery but the story behind it. Especially if you like history, this shrine has quite an interesting historical merit. You should check it out.
In the seventeenth century, bringing back a head as a trophy was a bit unreasonable and so, they brought ears and lots of noses. Hence the name of the place Mimuzuka. Mimuzuka in Japanese means the "Mound of Ears", a great depiction of what the place is.
Around one hundred thousand to two hundred thousand noses are in this place. They are a ghastly reminder of the ruthlessness of war.
10. See Kyoto from the Sky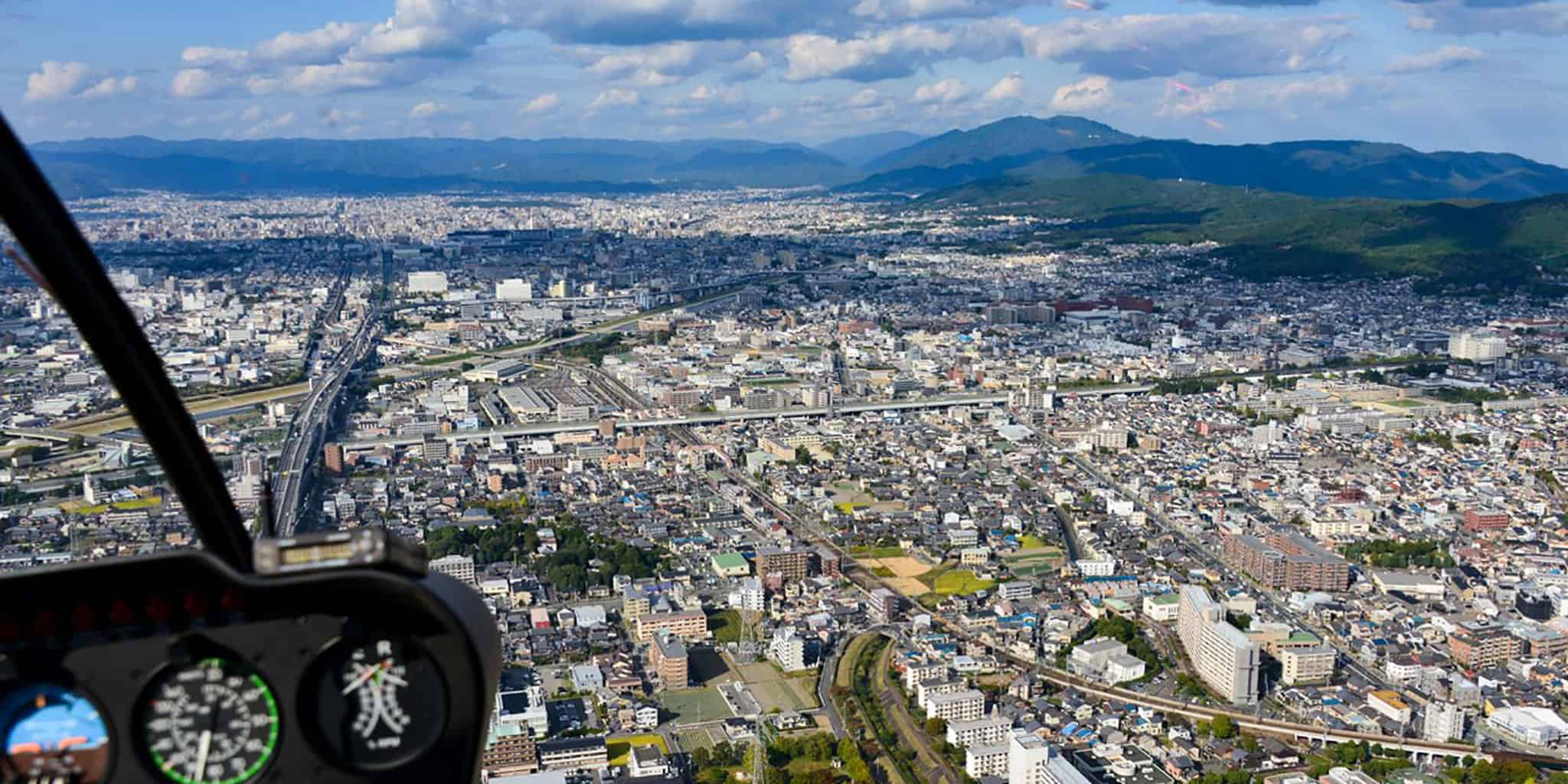 If you think Kyoto looks good from the ground, then you should see it from the sky. You can do this by booking a helicopter ride. The experience is quite spectacular, especially when shared with friends and you will feel like a rock star.
You will be able to see the temples and their complexes from a different perspective and once again be in awe at how wonderful they are as they snuggle between the well-ordered rows of houses. If you have the budget for it, do not hesitate to splurge. It is an experience you will never forget.
11. Find your Favorite Person and Take a Walk with Them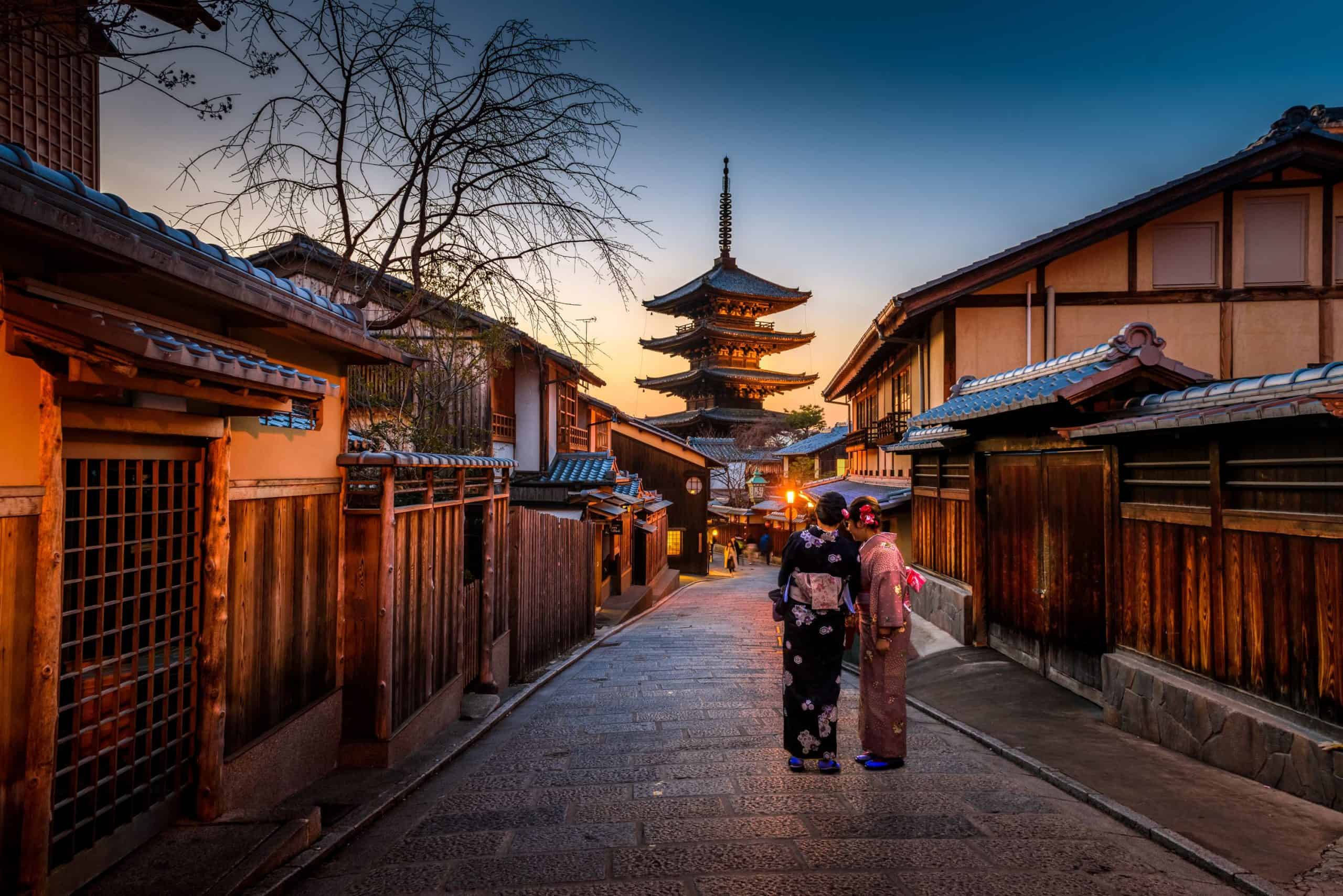 A Kyoto itinerary with the help of someone who has grown up in Kyoto is the perfect topping to a visit to the traditional city. What better way to discover a place and visit its hidden gems than to make friends and walk around with a local.
You will be able to walk in areas you would otherwise never have known, hear personal stories and sample local cuisine at the best hotspots where it is made authentically. This way, you will learn much more about Kyoto. A tour guide might also be able to give you more suggestions on things to do in Kyoto that he or she has more experience with.
Conclusion
As you can probably tell by this list, Kyoto is the place to visit if you want to immerse yourself in authentic Japanese culture. The views throughout the city are absolutely stunning as well.
Due to its central proximity within the country of Japan, it makes sense to stop and hang out for a few days if you are traveling to different parts of Japan. If you do happen to stop by for a few days, this list of things to do in Kyoto will keep you entertained and fascinated with everything this wonderful city has to offer.
July 14, 2020

Kyoto is one of the cultural centers of Japan and a booming tourist location. Kyoto is home to many impressive

September 22, 2023

The Arashiyama Bamboo Grove in Kyoto is a must see destination for nature lovers. One of the most photographed places