Kyoto is one of the cultural centers of Japan and a booming tourist location. Kyoto is home to many impressive Zen gardens, imperial castles, amazing pavilions, torii gates, wooden townhouses, and a whole bunch of incredible landmarks and sights. For those looking to make the most of their visit, considering a Kyoto day trip can offer a comprehensive experience of the city's treasures.
As with all trips, you will need somewhere to stay while in Kyoto. Kyoto provides travelers with a bunch of nice places to stay depending on your budget. Accommodation varies from high-end hotels, to ryokans (Japanese style inns), and to cute good budget hotels throughout the city.
The good news is, if you are traveling alone or with family, there are well-suited accommodations for you to choose from. Just make sure you do a little research first.
The Best Places To Stay In Kyoto
Depending on your preference, different kinds of accommodation are available in Kyoto. You can choose from the following forms of transportation:
Ryokans
Hotels
Hostels
Luxury Business Hotels
Machiyas
Budget Guesthouses
Bed and Breakfasts (B&Bs)
Vacation Rentals
With the wide range of hospitality available, it is paramount to do your homework beforehand. This will help you have a good idea of which accommodation is best suited for you and allow you to narrow down your selection to find the perfect place.
Apart from narrowing down the type of accommodation and the exact place you want to stay, another good reason for doing your homework beforehand is to ensure that the type of accommodation you want is available. Especially if you want to stay in a Machiya or Ryokan.
Depending on your reason for travel, here are some of the places you can stay:
Ryokan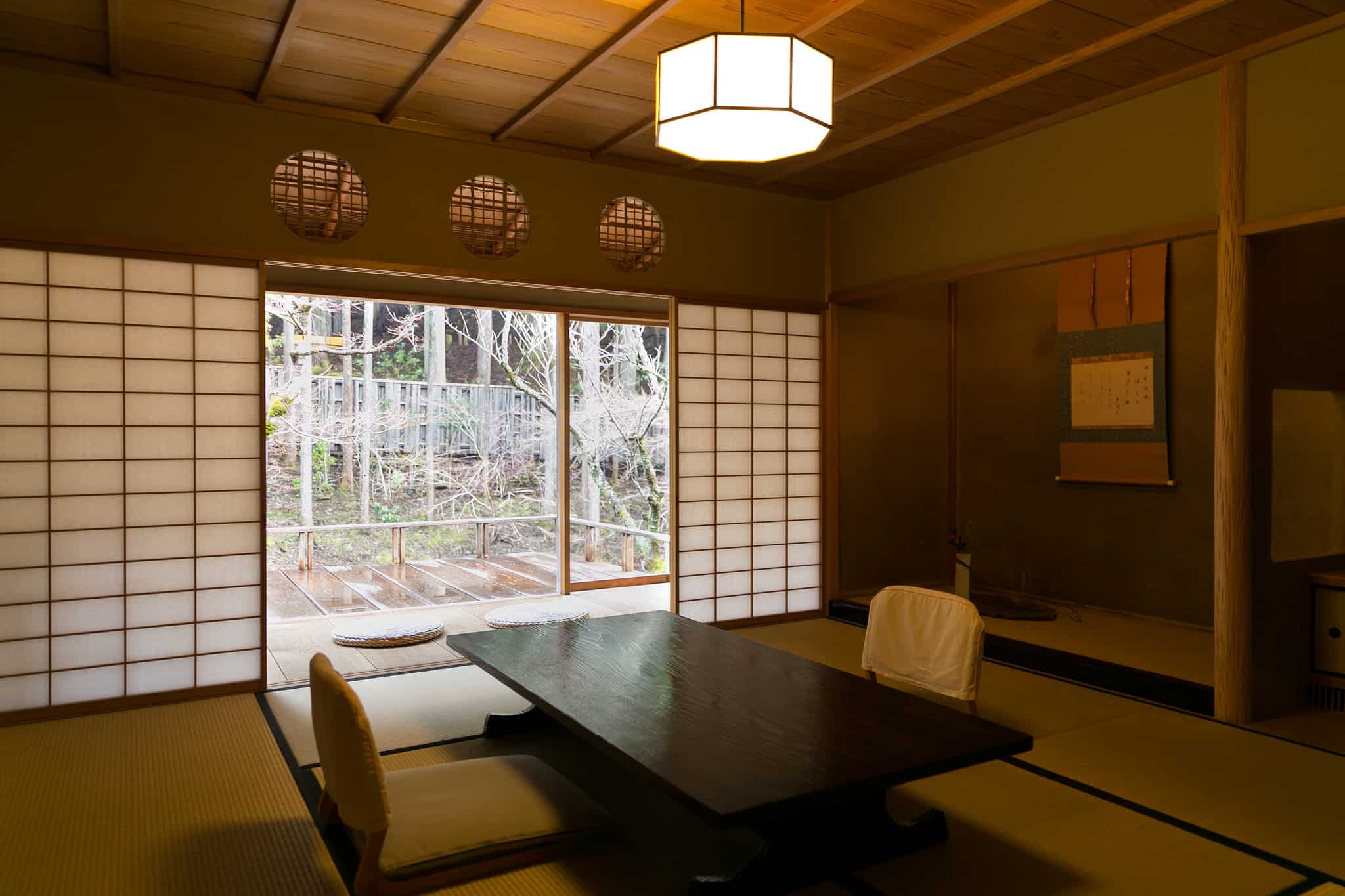 These are Japanese style inns that recreate the traditional Japanese lifestyle. They are quite costly, but readily available all over Kyoto. They are ideal for tourists wishing to experience the authentic and traditional culture of Japan.
Here you will find futon beds, communal baths, and tatami floors. Tatami is a kind of mat used as a flooring material in these traditional Japanese inns. Most ryokans offer dinner and breakfast as part of their package.
One of the best ryokans is Tamahan. It feels like a hidden refuge in the city and therefore gives that old, traditional, relaxing atmosphere. It has huge, wonderfully decorated rooms that overlook a beautiful inner garden.
Hotels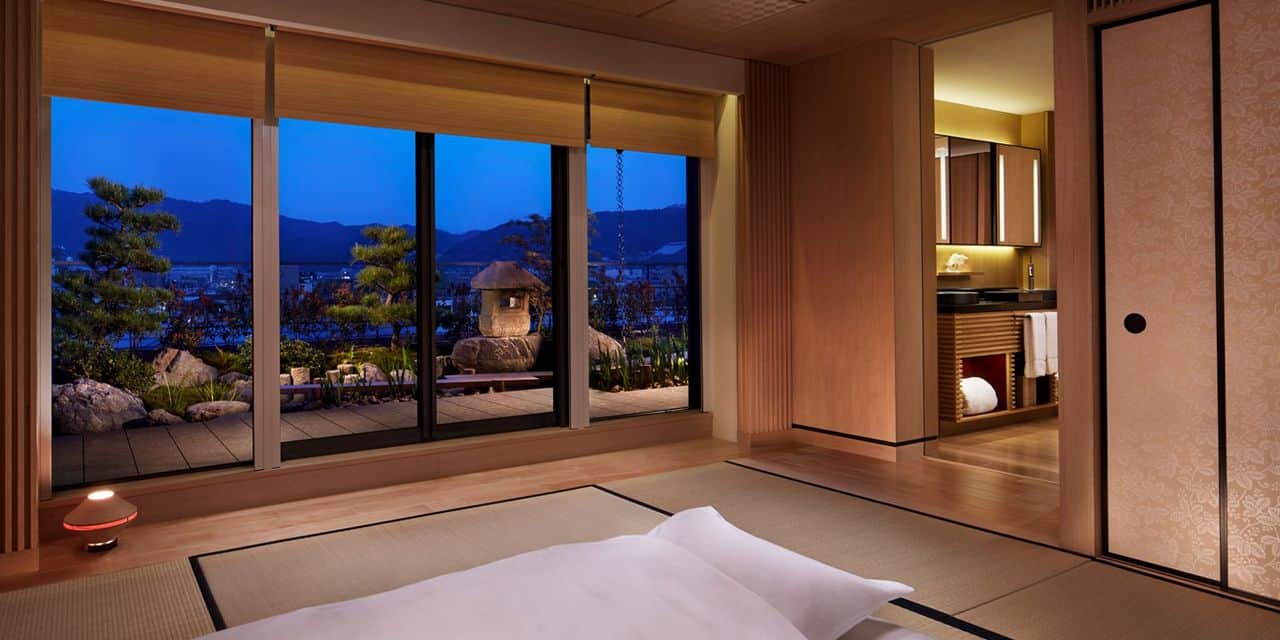 One of the best hotels in Kyoto is the Ritz-Carlton. It stands on the banks of River Kamogawa at the heart of downtown Kyoto. It is a luxurious five-star hotel that is ideal for first-time tourists.
Its rooms and suites are a mixture of contemporary living with traditional Japanese architecture. Their rooms include bonsai plants and a Nespresso machine in each bedroom. In addition there are cherry blossom motifs inviting you into the bathroom. Other amenities include delicious onsite restaurants, multiple pools, and a couple of spas with renowned green tea treatments to add on to your luxurious vacation in Kyoto.
As you can probably expect, accommodation at the Ritz-Carlton does not come cheap. Most rooms will cost you at least a couple hundred USD per night.
There are plenty of other hotels in Kyoto that are more affordable and provide a wonderful stay. However, it wouldn't be right if we didn't mention the incredible Ritz-Carlton
Business Hotels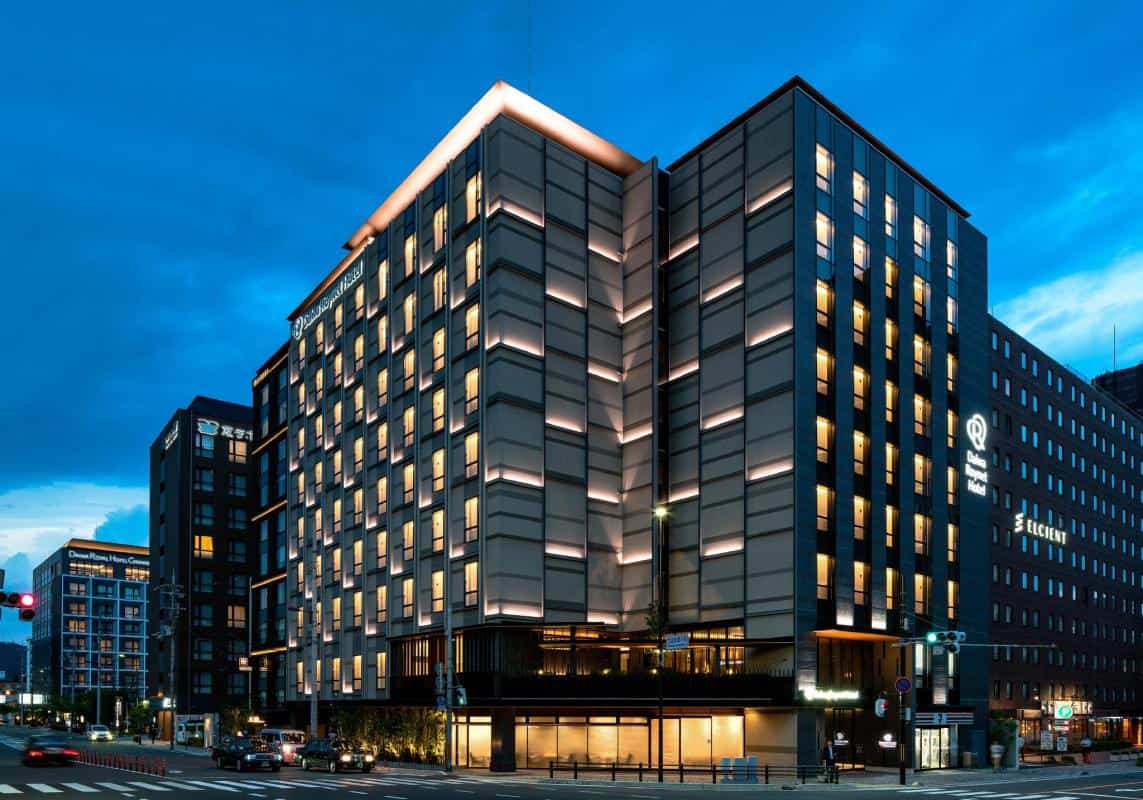 These have small rooms that offer the bare necessities for the night. They  were originally used to cater to the needs of Japanese salary men. These kinds of travelers were looking for cleanliness and comfort in a room at a reasonable price. The rooms have a basic design without the sense of luxury or traditional Japanese culture. They are just for sleeping and bathing, perfect for the traveler who spends most of their time out exploring or on a short stay for business.
One of the best business hotels is located in Downtown Kyoto. For one of our recommendations, The Daiwa Roynet Hotel is just a short walk away from the Kyoto Station underpass, the shrines, and temples.
In addition to its location, the hotel has a lot of cool touches that put it a class above most business hotels.
Machiya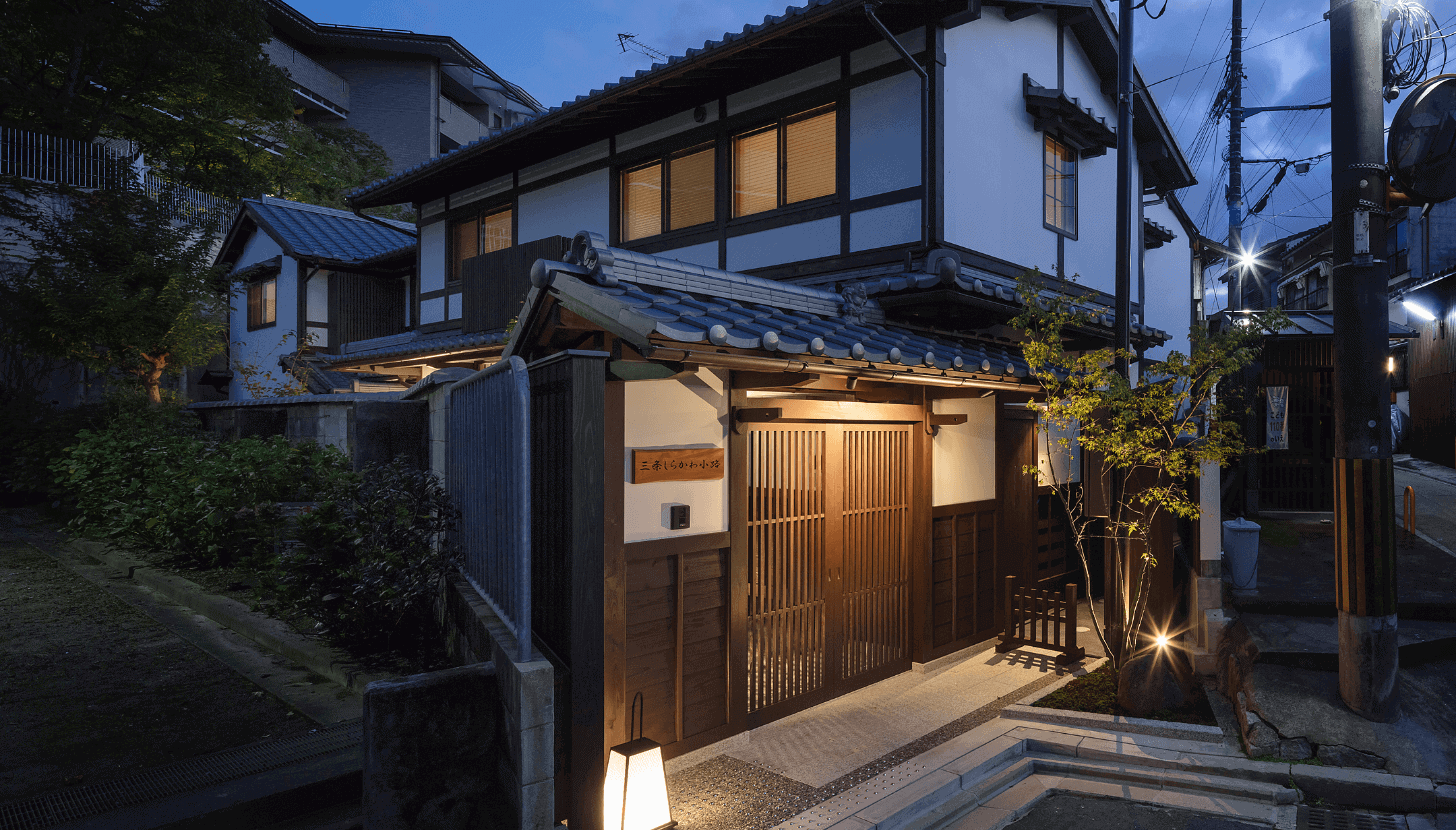 With over 50 Machiya throughout Kanazawa and Kyoto, a Machiya Inn is a perfect choice for travelers. The usual look is a traditional, wooden, Japanese townhouse that is quant and comfy.
Dating back to the Edo period beginning 1603 to around 1867. Machiya houses combine the best aspects of the ryokan and vacation rentals. They are ideal for a business person as they have a work area in the front and a residence in the back. They are beautiful, with natural light and a healthy supply of fresh air which also supports the interior garden.
They are however rarely available due to the ongoing urbanization happening all over Japan. If you get to spend a night in a Machiya, you are assured of an unforgettable experience.
Guest Houses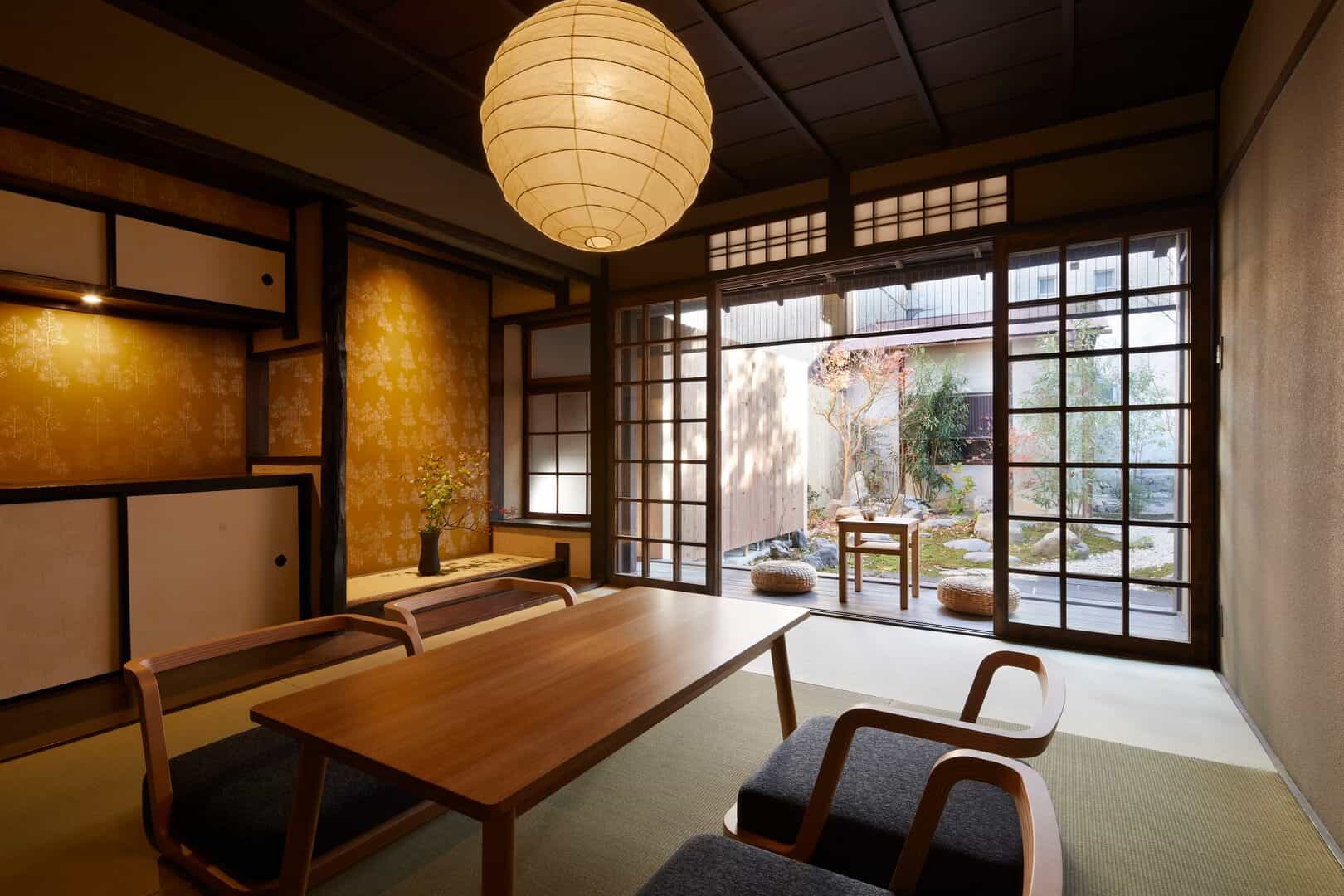 If you want to stay for a long time in Kyoto, a guest house is a good idea. They are ideal for visitors who want to avoid the hustle of renting and furnishing an apartment.
Living in a guest house in Kyoto opens the possibility of cooking your food, doing your own laundry, and having more storage space. It also has the advantage of feeling like you are in your own house where you can kick off your shoes and put up your feet.
Hokkaikan Ohanabo is a simple wooden guest house with twelve rooms, seven of which have en-suite bathrooms. The rooms follow an old-style Japanese design, which looks large and tidy. It has no elevators and low ceilings that give off a feeling of comfort to any visitor.
Accommodation falls within a mid-range price range which includes a communal breakfast and dinners in a Kaiseki style. It is a short walk from the Kyoto International Manga Museum and the Kyoto station.
Bed and Breakfasts (B&B)
If you enjoy having the simple things in life, then your ideal getaway should involve a stay at a bed and breakfast in Kyoto. The catch with staying at a B&B in Kyoto is that you have to be ready to share the available common amenities such as the washroom and cooking area.
They are ideal for both individuals and families or groups of tourists. In Kyoto, you can find B&Bs with trendy designs, and others with a more heritage style of design. As you can expect, most B&B rooms and suites are tailor-made for any budget.
We recommend New House B&B, which is perfect for people with large families. It has a well-equipped kitchen and lovely Japanese features throughout the home. It will give you that traditional living experience without breaking the bank.
Vacation Rentals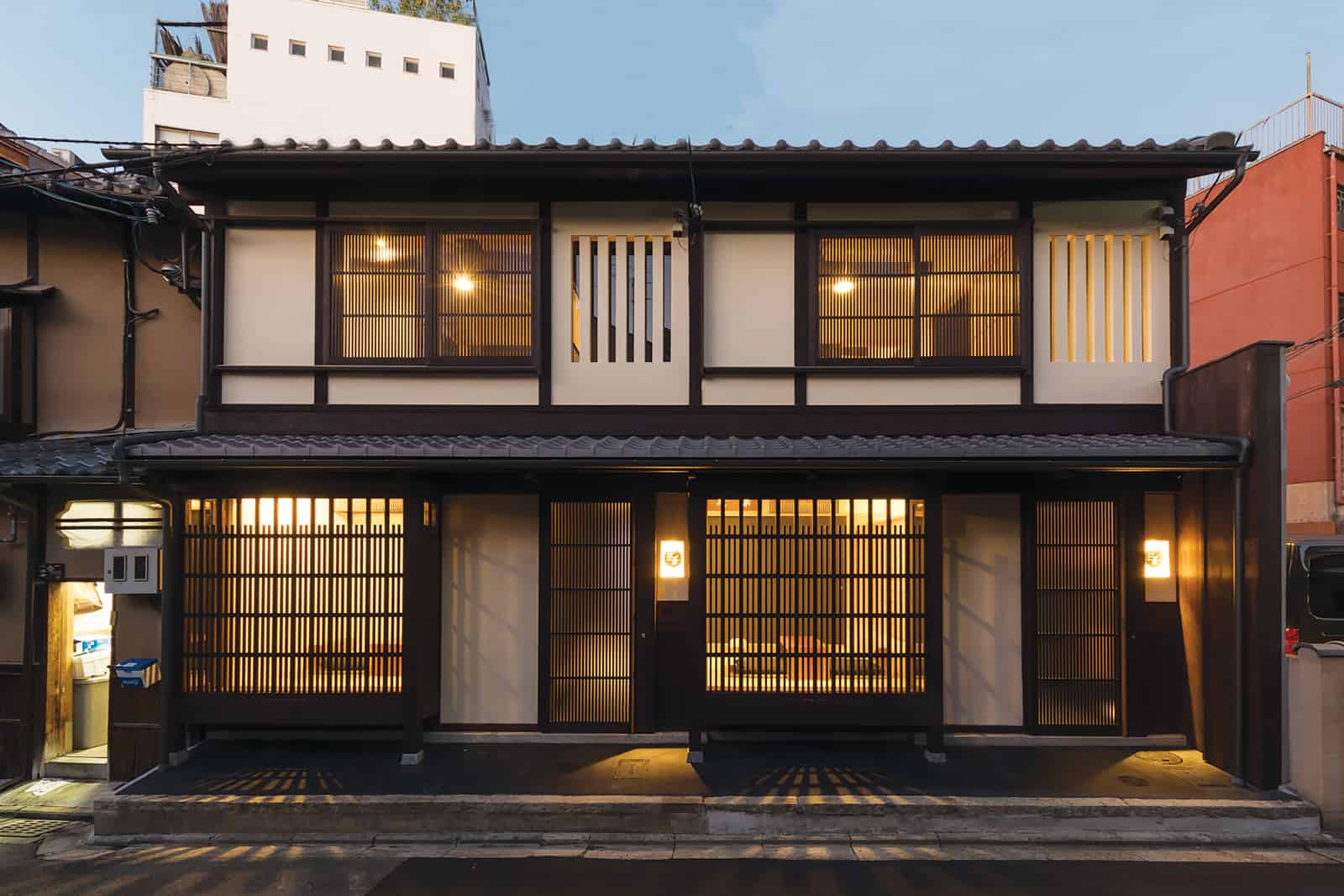 Vacation Rentals cover almost any kind of living space. Many of the ones you will find online have a very modern feel, while combining a traditional Japanese ambiance. They are perfect for those seeking to have the experience of having an apartment to stay at, without the hustle of renting and furnishing one. They are perfect for those traveling with their families.
The beauty of vacation rentals is that unlike guest houses, they are more private and allow for one to travel and enjoy their holiday peacefully, and privately. Another great thing about most vacation rentals is that they are pet-friendly.
In terms of prices and recommendations, it really depends on your budget and preference. Most travelers have excellent experiences with AirBnB though.
What if Everywhere in Kyoto is Fully Booked?
Depending on when you come, accommodation can be fully booked in Kyoto. The peak seasons are during spring and autumn. In this case, you can book accommodation in Osaka which is only twenty-eight minutes away by the JR express train, and thirteen minutes away by Shinkansen.
Osaka is a wonderful city in its own right. It provides great restaurants and shopping areas. If everything in Kyoto is fully booked, staying in Osaka is a great idea.
The Best Way to Explore Kyoto
Kyoto can have large crowds on their public transit. Therefore, the best way to explore is on foot. For a first time visitor, the best places to stay in Kyoto are in Downtown Kawaramachi and Kyoto Station.
The reason for recommending these two areas is because they take the hustle out of traveling. You will be able to walk to a bunch of must see locations, plus there are plenty of shops and restaurants around. Staying here takes a lot of the hard work out of figuring out transportation.
It may seem expensive and the place to be, but there are plenty of options. We recommend trying a Ryokan for first time visitors, but almost all of the hostels and airbnb's would be perfect for most travelers.